2023 Global Payments and Fraud Report
Each year, MRC, Cybersource, and Verifi join forces to release the highly anticipated Global Payments and Fraud Report. Based on extensive research in key markets, this report offers valuable insight into the latest trends in payments technology and fraud.
Get the Report
MRC is Where Payments and Fraud Prevention Professionals Meet
Join a global community of payments and fraud prevention experts working together to make eCommerce better for everyone. Network. Collaborate. Learn.
Become a Member

Southeast Asia's Payments Potential and Outlook Report
Discover how digital payments continue to create growth opportunities in Southeast Asia's rapidly expanding digital economy. Get the details in the report commissioned by 2C2P and the MRC.
Get the Report

Who We Are
The MRC is a global non-profit membership association connecting eCommerce professionals through industry-leading educational programs, online community groups, conferences, and networking events. We're moving payments and fraud prevention forward by advocating for safer and more profitable eCommerce for everyone.
20+
Years of Merchant Advocacy
600+
Global Member Organizations
7,500+
Payments and Fraud Management Professionals

BARCELONA 23 PRESENTATIONS ARE NOW AVAILABLE.
The slides from the sessions are now available to download. Please note that these presentations are exclusively for MRC members.
View Now

There are very few places where you have a question you feel is unsolvable and someone else in that community will say, "I'm dealing with that now, and here's my take on it." 
Ancestry.com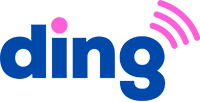 Being part of the MRC is fantastic, because you have a network of people that you can reach out to in safety and in security, and those people will be coming to you, asking you questions, and that sense of sharing in a safe environment...that's been so important for all of us.  For anybody out there that is not part of this community, if you're a payments and fraud professional, you need to be part of it. It's only when you become part of it that you really see the value. 
Ding
The MRC community has provided me with an army of people that I can rely on to give me an answer to just about any question. You can lean on those connections and that network to really build your solutions, build your strategy...and evolve.
Groupon

The MRC is a forum where merchants can collaborate with each other, can talk to all the solution providers, and touch base with all the different payments stakeholders. It's a great collaboration opportunity.
Microsoft