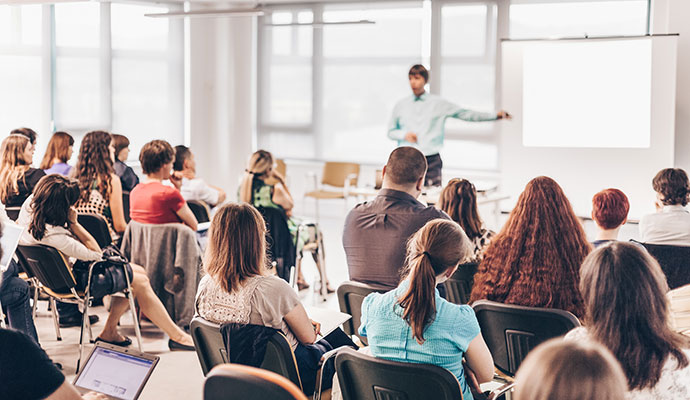 Public In-Person Conferences
Our conferences are multi-day, in-person events showcasing several tracks of educational content, workshops, and an exhibit hall, hosting anywhere from 500 to 1,500 attendees, depending on the region. These conferences bring many opportunities for face-to-face interactions, exchange of ideas, and tackling business challenges and process improvements through collaboration. The content is focused on trends in payment fraud, payment optimization, technology and innovations, security and law enforcement, trust and safety, regulations and compliance.
View All Conferences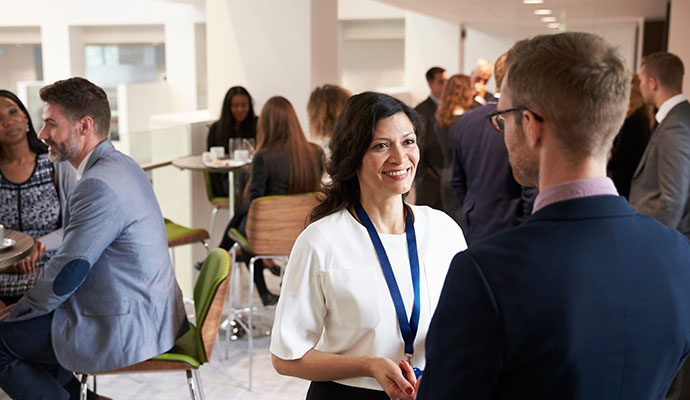 Regional In-Person Networking Events
Our regional in-person networking events are bringing local payments and fraud communities together. While Happy Hour events focus solely on networking, Connects events and in-person Women in Payments and Fraud events deliver quality content and valuable discussions on industry topics, followed by a networking reception. Attendance at these sponsored 3-hour events is complimentary to MRC members and non-members alike. However, as these are merchant-focused events, solution provider attendance is limited and subject to MRC approval. Regional in-person networking events typically host 50 – 100 attendees, depending on location.
View All Regional Networking Events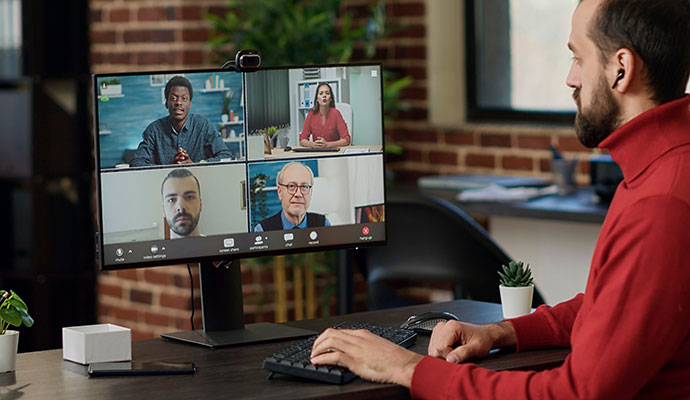 Virtual and In-Person Summits
MRC summits are sponsored, one-day, single-track virtual or in-person events that dive into a particular topic impacting the payments and fraud prevention industries. Our virtual summits typically deliver six hours of content and attract 300 – 600 attendees, depending on the subject.
View All Summits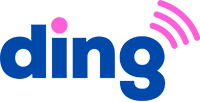 My first introduction to the MRC was MRC Vegas in 2018, and I can honestly say that day I found my people. When you walk into that conference and see all the various sessions that are taking place on topics you've always wanted to query people about. While you talk within your organization about these issues, and you can strategize how to approach different problems, it's not until you're immersed in payments experts and working directly with your peers that you can start to figure out how to overcome shared obstacles.
Ding

Fraud is hard to fight in a bubble; therefore, we leverage the network the team has built over time and through the years. This network is refreshed every year by taking part in industry conferences and events, many of which are hosted by the MRC. These gatherings give us a great opportunity to understand the new trends and new technologies, as well as exchange experiences with peers from other leading companies.
Netflix

If you want to be an expert in the payments industry, an MRC event is the place to be. There is no other organization I have seen that cares so much about the industry in general, that wants to educate consumers and merchants. It's a fantastic opportunity. Anybody who is starting their career in the payments industry should come to MRC events because there is something to learn from everybody.
Chargeback Gurus