Demonstrate Your Expertise in Payments and Fraud Prevention. Earn CPFPP Credential.
With the ever-evolving payments ecosystem and growing fraud challenges, organizations depend on their payments and fraud prevention teams to keep up with the trends and protect them from fraudsters.
Certified Payments and Fraud Prevention Professional (CPFPP) credential is the first-ever industry-standard certification. It provides verified proof of expertise for anyone hoping to advance their career in these quickly growing industries. It is a recognition of professional achievement, setting those with the credential apart from those without it.
INTERESTED IN GETTING CERTIFIED…and you want more information?
Find answers in the Certified Payments and Fraud Professional (CPFPP) Certification Handbook.
Download Now
Why Get Certified?
Gain instant recognition in the industry as an experienced and knowledgeable payments and fraud prevention professional.

Individuals
Increase your professional credibility by validating your skills and knowledge in payments and fraud prevention by passing the examination offered by a well-known industry organization.
Teams
Get your team on the same page. Ensure your team members and new hires work from the same strong foundation of industry knowledge so you can get more done together.

Related Professionals
Master the latest technological developments, industry concepts, and language necessary to excel and collaborate with payments and risk management teams.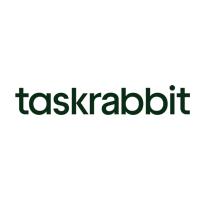 I've spent most of my career dealing with risk, fraud, and chargebacks while also dabbling in other areas of payments. I saw the CPFPP exam as a way to legitimize the experience and skills I've accumulated through an organization I respect and am regularly involved with. I would recommend taking the certification exam to any fraud or payments professional, whether you are involved with the other area within your company or not. Understanding the way payment systems operate will help fraud professionals understand payments infrastructure, how they work, and where potential risks may arise. Payments professionals will learn the breadth and depth of fraud and where it could potentially be caught in their customer's lifecycles. If you are a wily veteran, you might gain some knowledge that you didn't already have as you study, or at least validate the knowledge you already possess.
Fraud Program Manager, Trust and Safety - TaskRabbit

The CPFPP certification program highlights an evolving industry that is a revenue driver, cost mitigator, and essential part of any organization. I decided to take the exam as a chance to join a group of distinguished individuals that have the same industry focus. I saw it as an opportunity to test myself, my knowledge, and enhance my development and scope in the payments landscape. Passing the exam distinguishes me and acknowledges my expertise in the payments and fraud landscape.
Senior Treasury Manager - L'ORÉAL USA

I will certainly recommend anyone who is working or interested in working in payment and fraud prevention domain to take the certification. For veterans of the domain, the certification exam will certainly help to identify knowledge gaps as the industry is evolving rapidly, it is challenging to keep all of the moving pieces up to date. The certification of MRC will help to fulfill the gap. For the newbies of the domain, the certification will help them to ramp up domain expertise so that they can quickly catch up with the domain level of conversations and understand what is the right thing to do during their daily work. Most importantly for me, is that it creates an elite community and certified professional network I trust and able to work with outside of my organization, so that we can contribute more to the community and industry.
Senior Data & Applied Scientist - Microsoft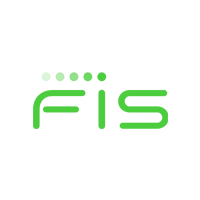 I would 100% encourage others within the payments and fraud sector to take the CPFPP exam. Having worked in fraud and risk for over 23 years, this was the first exam in payment and fraud I have taken and I am very proud to be part of the growing number of people taking the exam as it requires a wider range of knowledge, meaning you are always looking to learn new things every day.
Fraud and Risk Manager - FIS
How Does the CPFPP Certification Benefit You?
The job and business markets have become a competitive global environment. Aside from conventional education, a professional certification gives you the advantage of validation from a third party. As a CPFPP, you'll have the proven ability to:
Increase your marketability as a job candidate or entrepreneur
Increase your earning power
Establish or strengthen your reputation
Gain credibility as a subject matter expert
Earn respect from professional peers
Safeguard your organization from fraudsters and impact your organization's bottom line
Ready to earn your CPFPP credential?