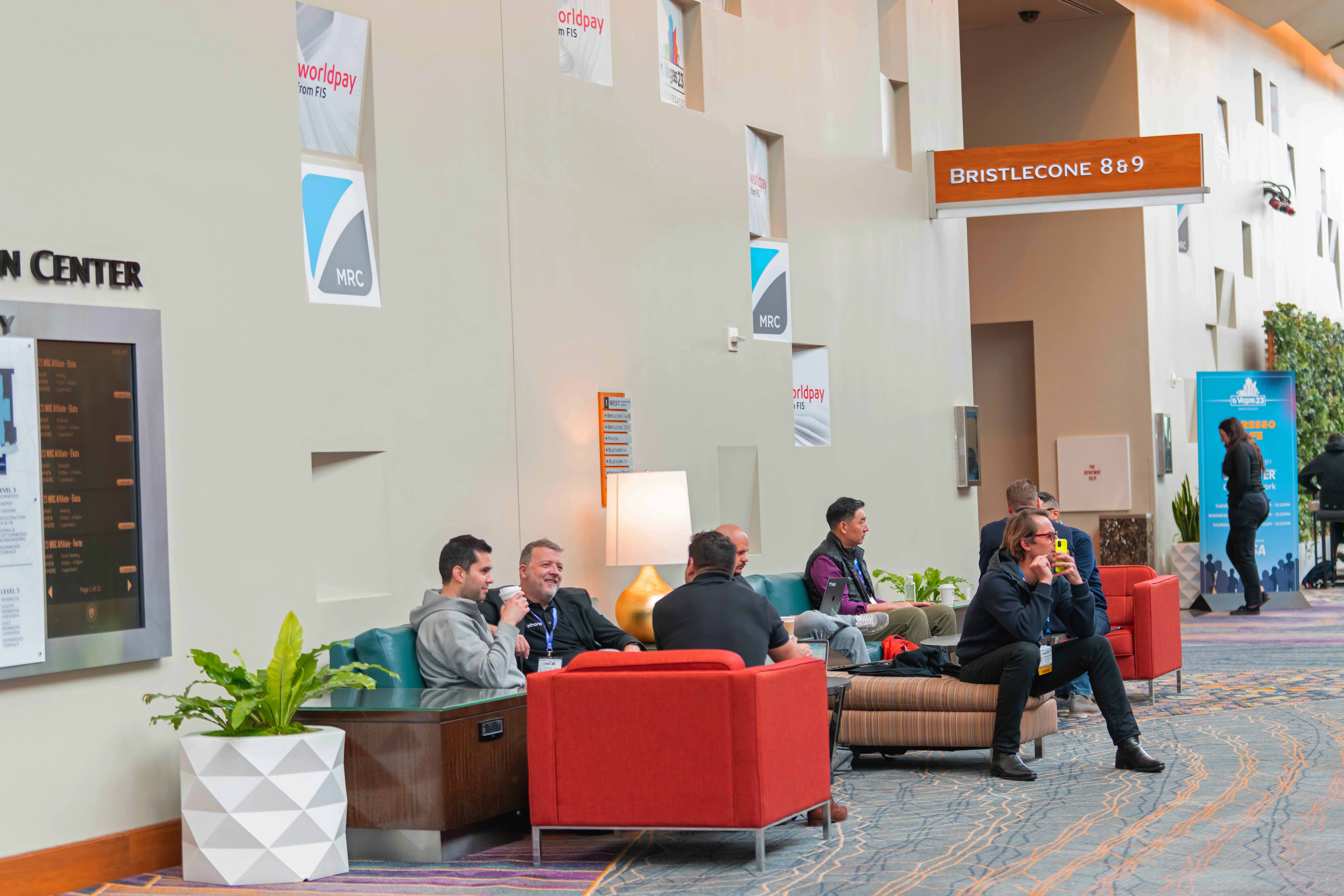 MRC Advocacy: The Voice of the Industry


Making the Industry Voice Heard
At the MRC, we advocate on behalf of all our members and for the benefit of the wider eCommerce payments ecosystem.
To drive the work we do, the Merchant Issuer Executive Committee (MIEC) was established in 2020, consisting of the decision makers from the biggest global eCommerce merchant brands and payment card issuers. This group drives the MRC Advocacy agenda, with a focus on the top challenges facing the payments industry where MRC can facilitate discussion, influence policy maker decisions, enable cross-border and cross-industry engagement and help make the industry safe and profitable for all stakeholders.
Most recently, MRC established the Acquirer Executive Forum, to bring a wider industry voice to the table. This group met for its inaugural meeting at MRC flagship conference MRC Vegas 2023 and following a further meeting at MRC Barcelona in May 2023, already has a robust agenda to focus on the challenges specific to acquirers, payment processors, and gateways.
In addition to our member forums, MRC partners and collaborates with other industry organizations to drive a joined-up approach to working with all payments policy makers. While we work in different regions globally, we connect with the relevant merchant and payments industry associations in those regions, as well as with other global payment industry bodies.
The MRC is focused on several key areas:
Providing MRC members with the most up-to-date information on new payments regulations, rules, mandates, standards, and policies
Providing a strong, collective merchant voice when engaging financial regulators and policymakers globally
Building and maintaining strong relationships with the card networks
Redefining industry issues to enable merchants to resolve problems better (e.g., working with eCommerce super-brands to redefine Friendly Fraud to First-Party Misuse and effecting the change at the industry level)
Addressing data privacy, security, and consumer protection matters
JOIN THE ADVOCACY, POLICY AND COMPLIANCE COMMUNITY GROUP and help us bring the collective Merchant Voice to the various authorities.
Be part of the MRC mission to change the payments industry for the better and to bring merchants and consumers to the forefront of global discussions in advance of any policy implementations.
Sign up today!
We Are Strongest When We Join Forces
The MRC focuses on advocacy work and education while illustrating the importance of having the right team to represent the voice of the merchant. Our approach to problem-solving centers around...



Collaboration
Having and open and collaborative mindset in conversations with different industry stakeholders

Fact-Based Conversations
Having fact-based and data-driven conversations, discussing possible solutions, looking for potential pitfalls, and planning to pivot

Win-Win Solutions
Achieving common ground among all stakeholders - increasing acceptance, reducing fraud, and creating the best possible consumer experience