Get Involved with MRC Member Groups
Community groups, committees, and special interest groups are social spaces for you to get involved with the MRC by networking and actively contributing to driving progress in the eCommerce ecosystem.
Participation in member groups opens up another interactive and dynamic facet of MRC membership, allowing you to: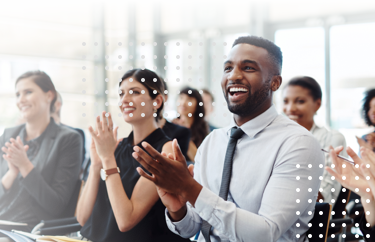 Gain exclusive access to closed-door conversations and insights you can't get anywhere else.
Get valuable, timely, and focused content related to leading-edge industry topics.
Expand your network and influence by joining specialty committees that guide MRC programs' planning and development, and govern each community group.
Boost your professional profile by forging valuable connections and networking with the right people at the right time.

Choose Your Member Group
Community Groups
Community Groups are where industry leaders meet and discuss current and future eCommerce fraud and payments trends, share the latest educational content and best practices, discuss regulations and mandates, etc. Each Community Group has a corresponding Committee that governs it.
APAC Community Group
To help address the Asia-Pacific region's unique risk and payments concerns, the MRC has established a dedicated group for interested members to collaborate…
Crypto Community Group 
The Crypto Community focuses on everything related to cryptocurrency, digital currency, and blockchain technology…
Fraud Community Group
The Fraud Community Group discusses issues related to online fraud, including fraud prevention strategies, current fraud trends, and new tools and solutions…
Gamer Safety Alliance
Gamer Safety Alliance focuses on breaking down traditional competitive barriers and sharing information and best practices within the computer and video game industry…
Law Enforcement Community Group
The Law Enforcement Community Group develops alliances with law enforcement professionals and industry partners to help fight criminal activity conducted online…
Merchant-Issuer Community Group
The Merchant-Issuer Community focuses on non-competitive legal, regulatory, and process changes affecting both issuers and merchants…
Merchant-Only Community Group
The Merchant-Only Community provides a venue for merchant members to discuss a range of fraud, risk, and payments-related topics in a confidential setting…
Payments Community Group
The Payments Community Group discusses issues related to the online payments industry, including payment optimization strategies and trends, mandates and regulations…
Advocacy, Policy & Compliance Community Group
The MRC works with merchants, card issuers, and payment service providers to bring the Merchant Voice to policymakers, standards bodies, financial regulators…
Women in Payments and Fraud Community 
The Women in Payments and Fraud Community is a member-only forum for women to discuss industry topics while also focusing on ways to create more opportunities for women to excel…
Committees
Each Community Group has a corresponding Committee that leads the community group meetings and provides subject matter expertise and strategic guidance. The list of committees also includes a few additional ones…
Conference Committees
The Regional Conference Committees assemble the content and craft the agenda for the MRC Flagship Conferences and the fall Member-Only Conferences…
Education Committee 
The Education Committee participates in the strategic planning and review of the MRC's RAPID Edu eLearning and certification programs…
Specialty Interest Groups
To give merchants opportunities to discuss risk mitigation and payment acceptance challenges unique to their industries, the MRC established a few Specialty Interest Groups…
Luxury Goods
A merchant group to ask questions and offer insights covering the luxury goods industry…
Online Betting 
A place for merchant members to discuss the unique risk mitigation and payment acceptance challenges facing companies offering casino, gambling, gaming, and wagering websites and apps...
Subscriptions
A setting for merchants to share information and best practices specific to subscription products and services, card-on-file/stored credential transactions, and recurring billing...
Ticketing
A merchant group to ask questions and offer insights covering the ticketing industry, comprising concerts, theaters, games/sports events, theme parks, etc…
Travel & Tourism
A place for merchants to discuss ways to overcome challenges facing merchants who offer products and services in lodging, air, car rentals and car sharing, rail, cruises, tours, and related areas…