Upcoming Webinars
The MRC provides complimentary webinars to help eCommerce professionals stay current on relevant fraud, payments, and law enforcement topics. Join us for the following webinars -- after registering, you will receive a confirmation email which contains information about attending.
---
Fighting Refund Fraud With Biometric Security
Join us on Wednesday, February 8, 2023 at 09:00 Seattle (17:00 Dublin / 18:00 Berlin / February 9 01:00 Singapore / 04:00 Melbourne)
Danny Ross, Senior Fraud & Biometrics Specialist -- Nuance Communications
It's that special time of year again—the time when retailers are bombarded with a wave of returns and refund requests from holiday gifts gone awry. But how do you know whether a return is legitimate, or part of an organized fraud ring designed to siphon thousands of dollars from your business? How do you know that package "lost in the mail" isn't the sixth incident of its kind in the past 48 hours? How do you know the customer returning a "damaged" device hasn't removed a key component and sold it online?
Without the proper tools, it can be nearly impossible to identify fraud at scale and prevent losses. That's where biometrics come into play. Intelligent fraud detection solutions powered by biometrics give your fraud team the ability to spot patterns across engagements and stop fraud at the source, whether it happens in the contact center with a live agent, in your IVR, or through digital messaging. Not only that, but voice and conversational biometrics give you the intelligence required to investigate specific cases and even successfully prosecute criminals.
Join our webinar with Danny Ross, Senior Fraud & Biometrics Specialist from Nuance Communications, to learn how you can stop reacting to return fraud and start taking the fight to the fraudster.
Learning objectives:
After attending this webinar people should learn how they can stop reacting to return fraud and start taking the fight to the fraudster.
---
For Digital Commerce, What Did Fraud Look Like in 2022?
Join us on Wednesday, February 8, 2023 at 15:00 India (09:30 Dublin / 10:30 Berlin / 17:30 Singapore / 20:00 Melbourne / 01:30 Seattle)
Joshua Goldfarb, Security & Fraud Architect -- F5
What were the trends that we saw in the digital commerce sector in 2022? Spoiler alert - there was the old favorites of Account Takeover (ATO) and Account Opening (AO) fraud. But there were also innovative efforts to combat fraud by unifying security and fraud teams, eliminating unwanted, automated traffic, understanding the intent of the end-user behind the keyboard, and reducing friction for legitimate customers. Join us on our journey through what 2022 looked like for merchants who transact online.
Learning objectives:
Protecting customers by aligning your security and fraud strategies
Blocking tactics used by criminals to bypass defenses like CAPTCHAs and browser fingerprints
Neutralizing cybercrime retooling attacks that lead to ATO
---
Bots to Boardroom – Understanding the Impact of Bots on Merchant's Bottomline
Join us on Wednesday, February 22, 2023 at 10:00 Seattle (18:00 Dublin / 19:00 Berlin / February 23 02:00 - Singapore)
Joshua Goldfarb, Security & Fraud Architect -- F5
Automated attacks leading to credential stuffing and account takeover fraud continue to present risks for merchants as the cost and investment of launching these attacks continues to plummet, making the ROI for criminals simply too attractive. Now more than ever, it is important to understand the economics of today's most prevalent e-commerce cyber threats and their impact on your organization's bottom line.  Effective bot management now means cost management and if done right you can enhance operational efficiency, reduce business and financial risks, control IT spend, and strategically manage partner bots with accurate detection and deflection - all while providing a great customer experience. 
Learning objectives:
How attackers can calculate their potential rate of return, as well as what factors make a potential payoff attractive 
Why understanding the ladder of attacker economics is key to successfully defending your applications; you need to make it prohibitively expensive for attackers to get past your defenses and attack your apps 
How attackers exploit application logic and the law of large numbers to launch a staggering number of low-cost credential stuffing attacks to breach companies' defenses, leading to account takeover (ATO) fraud 
How bots are impacting your analytics decision making, business contracts, and your connections and trust with consumers  
Why Bot management has become a boardroom conversation – learn how to use key quantitative and qualitative metrics to communicate to C-Suite & Board how you are helping the bottom line
---
2023 Outlook – Build Trust in a Highly Opportunistic Fraud Environment
Join us on Wednesday, March 1, 2023 at 08:00 Seattle (17:00 Dublin / 18:00 Berlin / March 1 01:00 - Singapore)
Jason Paguandas, GM Merchant Security and Fraud -- Fiserv
Martin Sweeney, CEO -- Ravelin
Martin Sweeney, CEO of Ravelin and Jason Paguandas, GM Merchant Security and Fraud at Fiserv, representing over 30 years of collective experience in the fraud and risk mitigation space, will discuss the economic slowdown's impact on customer behavior, and what it means for the fraud ecosystem. Our experts will share fraud mitigation best practices and explain how automation can help protect businesses against fraud, increase customer trust, maximize profitability, and help merchants come out stronger as a result.
Learning objectives:
Join our webinar to understand today's fraud landscape and learn about fraud mitigation strategies that will help you minimize losses, optimize your fraud team's efficiency, and adapt to emerging trends.
---
The Updated Fraudsters' Toolkit (and How To Neutralize It)
Join us on Wednesday, March 1, 2023 at 11:00 Seattle (19:00 Dublin / 20:00 Berlin / March 1 03:00 - Singapore)
Simon Marchand, CFE, Adm.A., VP of Product, Risk -- GeoComply
Fraudsters run a business. They're nimble, agile and creative, and the fraud toolkit never cease to expand. From stolen credentials to synthetic identities, location and IP spoofing, they have hundreds of ways to circumvent traditional fraud prevention strategies. Beyond what we have been doing for the past decade, there are new ways, and new datapoints we can leverage to disrupt fraudsters' businesses. Advanced location intelligence and IP address analysis, modern device profiling and innovative identity proofing tools all help high risk industries stay ahead of fraud. But this cutting edge tech can be hugely beneficial to merchants, and doesn't require extensive technical expertise or big fraud investigation teams to implement. It can be transformative to our business, help reduce losses, but most importantly, help build trust and loyalty with our customers.
Learning objectives:
How advanced geolocation data and other advanced data points serve as a critical first line of defense against fraud
How those datapoints can help prevent, not only transaction fraud, but also subscription fraud, account takeovers and abusive chargebacks as well as first-party fraud 
Innovative and effective tools to combat the threats posed by anonymous actors online
Success stories and real-life examples of how this technology is used every day  
How geolocation can help merchants collaborate more effectively with law enforcement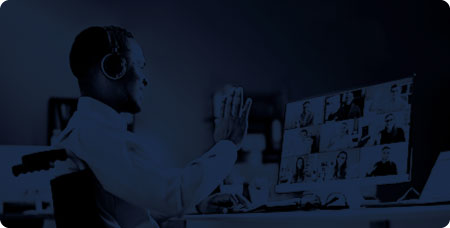 Host a Webinar with the MRC
Help the MRC community stay current on relevant fraud, payments, and law enforcement topics.
Submit a Request