4 Digital Identity Strategies for Small Merchants to Boost Sales and Improve Customer Experience
Member News
Blog
Prove
Jan 25, 2023
Blog
The rise of eCommerce has presented both incredible opportunities and major challenges for small merchants. On one hand, it has given small merchants the ability to reach customers globally. On the other hand, it has created a highly competitive market where small merchants must compete with large companies like Amazon for every single sale. To win in this ultra-competitive digital age, smaller merchants should take a page from the playbooks of Amazon and other digital leaders by leveraging the latest in digital identity technology while still staying true to their small business roots and ethos that attract consumers in the first place.
If you are a small merchant, consider implementing the following strategies in the new year:
Increase customer acquisition and retention through retail loyalty and membership programs. Programs like Amazon Prime, which offers free shipping and other perks for a monthly fee, can significantly boost engagement and revenue for retailers. These programs not only increase retention but also encourage brand advocacy among customers. Smaller merchants can create their own membership programs to ignite similar excitement.
Improve the checkout process by using digital identity technology to reduce cart abandonment. A smooth checkout experience is essential for keeping customers engaged and completing their purchases. Cart abandonment, when a customer adds items to their cart but ultimately does not complete the purchase, results in significant lost sales for merchants. By using digital identity tools like Prove Pre-Fill®, merchants can streamline and accelerate the checkout process and lower cart abandonment rates.
Leverage data to personalize the shopping experience and increase sales. By collecting and analyzing data on customer behavior, merchants can tailor their marketing efforts and product offerings to individual customers, resulting in a more personalized shopping experience for the user and increased sales for the merchant. Never underestimate the power of data to help you make smarter business decisions!
Utilize digital identity technology to prevent fraud and ensure security. Although fraud is damaging to merchants of all sizes, it can be especially devastating to smaller merchants. Remember, some fraud vectors like chargeback schemes and card testing can put your business relationship with credit card companies at risk. If your company is found to be processing too many fraudulent charges, a card company could hit you with extra fees or refuse to do business with you. By implementing the latest in digital identity verification and authentication measures, including cryptographic authentication, merchants can ensure the validity of customer information and reduce the risk of fraud.
To stand out from the competition and increase revenue, small merchants should embrace what makes them special and unique while also leveraging the digital identity strategies that have made these larger companies so successful, such as creating a seamless shopping experience, implementing loyalty programs, and utilizing digital identity technology to prevent fraud.
About Prove Identity, Inc. ("Prove")
As the world moves to a mobile-first economy, businesses need to modernize how they acquire, engage with and enable consumers. Prove's phone-centric identity tokenization and passive cryptographic authentication solutions reduce friction, enhance security and privacy across all digital channels, and accelerate revenues while reducing operating expenses and fraud losses. Over 1,000 enterprise customers use Prove's platform to process 20 billion customer requests annually across industries, including banking, lending, healthcare, gaming, crypto, e-commerce, marketplaces, and payments. For the latest updates from Prove,  follow us on LinkedIn.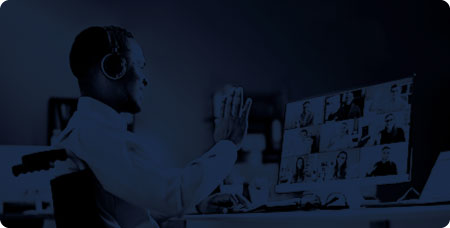 Host a Webinar with the MRC
Help the MRC community stay current on relevant fraud, payments, and law enforcement topics.
Submit a Request
Publish Your Document with the MRC
Feature your case studies, surveys, and whitepapers in the MRC Resource Center.
Submit Your Document
Related Resources
There are no related Events
There are no related Presentations
There are no related Surveys
There are no related Webinars