MRC Announces 2019 Technology Award Winners
Merchant Risk Council
Mar 26, 2019
Press Release
On March 20, 2019 the Merchant Risk Council announced
Cequence Security
and
Arkose Labs
as winners of the 2019 MRC Technology Awards at their annual flagship conference MRC Vegas, hosted at the Aria Resort and Casino. Both companies are recognized as innovative leaders within the eCommerce payments and fraud community.
The MRC Technology Awards honor superior solution providers committed to integrity, innovation, and ingenuity by delivering world class products and helping merchants successfully fight fraud and optimize payments.
The MRC Technology Awards recognize winners in two categories: the Established Category, honoring organizations older than 3 years, and the Start-Up Category, honoring organizations 3 years or younger. An independent panel of industry experts votes on the solutions submitted in each category and winners are announced in Las Vegas every year.
Cequence Security was voted winner of the Established Category for their innovative Application Security Platform that analyzes behaviors to identify bad bots and effectively shut down this fast-growing attack vector.
Cequence ASP automatically discovers all web, mobile, and API applications deployed across the entire organization, providing insight into critical assets that must be protected from bot attacks. Metadata from client-server traffic flowing across the organization is ingested, correlated, and analyzed in real time by the CQAI engine to determine the source, target, and intent of potentially malicious traffic. Once an attack is confirmed, Cequence ASP with CQ botDefense can immediately and automatically end the attack by applying multiple policy-based mitigation techniques, including blocking, deception, rate limiting, and more.
Pictured left is Ameya Talwalkar, Co-founder and CPO of Cequence Security, and Markus Bergthaler, Director of Programs and Marketing of the MRC.
Arkose Labs was voted winner of the Start-Up Category for their innovative solution which pairs global telemetry with enforcement challenges to guarantee fraudulent activity is completely prevented, not just mitigated.
Arkose Labs uses a bilateral approach, providing a dynamic feedback loop allowing them to validate suspicious traffic while ensuring legitimate users are not challenged, to guarantee zero false positives and friction. This solution exclusively stops fraud before it occurs, and is the only solution to guarantee attack remediation with a 100% Service Level Agreement. Arkose Labs' versatile technology helps companies prevent a wide spectrum of fraudulent activities including: account takeovers, card testing, fake user accounts, inventory denials, spam, auction abuse, ticket scalping, and fake ratings.
As winner of the Start-Up Award, Arkose Labs receives a free 10 x 10 exhibitor booth at MRC Vegas 2020. Pictured right is Kevin Gosschalk, Founder and CEO of Arkose Labs, and Markus Bergthaler, Director of Programs and Marketing of the MRC.
Find out more about the
2019 MRC Technology Awards here
.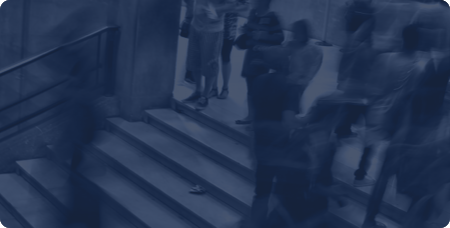 Want to be a speaker?
Quisque in tortor in nulla euismod pharetra in vel libero donec erat arcu, pharetra vitae.
Become A Speaker
Publish Your Document with the MRC
Feature your case studies, surveys, and whitepapers in the MRC Resource Center.
Submit Your Document
Related Resources
There are no related Events
There are no related Presentations
There are no related Surveys
There are no related Webinars
There are no related Whitepapers