MRC Appoints Julie Fergerson as Chief Executive Officer
Merchant Risk Council
May 18, 2020
Press Release
May 18, 2020 - (Seattle, WA)
The MRC announced today that the Global Board of Directors elected Julie Fergerson as Chief Executive Officer. Fergerson will assume day-to-day leadership of the Merchant Risk Council and, together with the Global Board, will drive strategic direction for the MRC.
Julie Fergerson is one of the five founders of the MRC, previously served as Chair of the MRC Global Board of Directors, and was awarded the title MRC Director Emeritus. Prior to her appointment of CEO, Julie was Senior Vice President of Industry Solutions at Ethoca.
"We are pleased to welcome Julie back to the organization she co-founded and are confident that her passion, industry experience, network, and knowledge make her an excellent fit for CEO," said Brad Mares, Senior Manager of Fraud Strategy and Analytics at Target and Chair of the MRC Global Board.
This announcement comes during a meaningful time. The MRC is celebrating a
milestone anniversary of 20 years
this October. Since creation, the MRC has flourished greatly by growing membership from 13 US companies to over 500 international brands and entering the European market. Today, the MRC runs a multitude of programs, holds over 30 webinars each year, and curates hundreds of educational resources. The MRC has hosted over 45 annual conferences and dozens of networking events across four continents.
"Julie is highly regarded in the industry and known as a payments and fraud prevention veteran with over 25 years' experience," Mares continues. "We anticipate continued success and innovation for the organization under Julie's leadership and vision."
Julie Fergerson specializes in card-not-present fraud, eCommerce payments, banking, and retail. She has a wealth of experience collaborating with the industry to solve problems. Before Ethoca, Fergerson worked as VP of Emerging Technology at Debix and earlier co-founded ClearCommerce Corporation in 1995. She also helped grow the non-profit organization Identity Theft Resource Center, serving as Board Member and Chairman.
Alongside her demanding career, Julie holds leadership positions in Girl Scouts and Scouts BSA (formerly, Boy Scouts of America).
"I am thrilled to come back home to the MRC," said Fergerson. "2020 has been an unpredictable year due to COVID-19, bringing new and unexpected challenges and opportunities to the industry. I look forward to working with the team to provide MRC members new ways to learn, network, and grow. For the first time ever, the MRC is offering online conference presentations through a new program called MRC On-Demand. Now more than ever, the MRC's work to exchange knowledge, solve challenges through collaboration, and elevate risk management standards is crucial. I look forward to joining the MRC again to help build better commerce for the industry."
About the MRC
The MRC is a global membership organization connecting eCommerce fraud and payments professionals through educational programs, online forums, career development, conferences, and networking events. As a nonprofit 501(c)6 organization, the MRC encompasses a membership network of over 500 companies including 350+ merchants all focused on fraud prevention, payments optimization, and risk management. The MRC is headquartered in Seattle, Washington and has an office in Dublin, Ireland.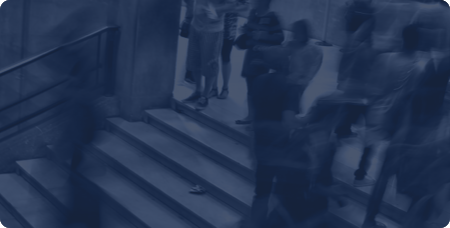 Want to be a speaker?
Quisque in tortor in nulla euismod pharetra in vel libero donec erat arcu, pharetra vitae.
Become A Speaker
Publish Your Document with the MRC
Feature your case studies, surveys, and whitepapers in the MRC Resource Center.
Submit Your Document
Related Resources
There are no related Events
There are no related Presentations
There are no related Surveys
There are no related Webinars
There are no related Whitepapers