3 Ways Disruption Drives Contact Center Fraud
Member News
Blog
Nuance
Jun 25, 2020
Blog
80% of Certified Fraud Examiners say fraud levels rise in times of economic distress. What threats should CX leaders be alert to -- and how can they fight back as disruption drives contact center fraud?
New Threats Against Contact Centers
When the way we live and work changes, fraud thrives. And during periods of social and economic disruption, the change within contact centers can be profound.
Customers bring new questions and behave in new ways. Services agents grapple with new channels, in new working environments. And career fraudsters adapt their operations to exploit new opportunities.
For customer experience leaders working to help protect their organization and its customers, understanding this new fraud landscape is vital. So is understanding how to respond.
We have written a whitepaper to help. If you are ready to dive into these questions in detail, I would recommend you
download the full whitepaper right now
. In this post, however, we will take a rapid look at the three main threats that CX leaders must protect against in a time of widespread disruption.
1. Disruption creates new opportunities for career criminals
Like any effective business leader, an experienced fraudster will change tack in times of disruption, adjusting the focus and nature of their operations. And in many industries, the contact center will become an even more frequent target.
Disruption drives people to seek answers from the organizations they rely on, to reactivate old accounts, sign up for emergency schemes, question refund policies, and check stock levels. As we have seen with COVID-19, even in industries where disruption causes a downtick in contact volumes, emergency measures may reduce agent capacity to the point where demand hits an all-time high.
Fraudsters know that agents under increased pressure are more susceptible to social engineering. If they are operating away from supervisors and colleagues, they are also more likely to simply guess the right course of action -- creating cracks in ordinarily secure ID and authentication processes.
What's more, fraudsters know that their suspicious behavior is harder to spot. With regular customers behaving in irregular ways, fraud management teams face higher workloads and are likely to take longer to detect their activities.
Professional fraudsters' ability to act fast is clearly borne out by recent experience; it is estimated that COVID-19 related fraud has cost the United States $24 million in the first four months of 2020 alone.
1
2. Disruption makes occupational fraud more common
It is not only professional criminals that threaten contact centers during times of disruption -- it is trusted members of the service organization.
Disruption can provide both the opportunity and the financial pressure needed for formerly honest service agents to defraud the companies they work for.
The opportunity can come from changes to ordinary working life -- for example, a move to remote working, away from the gaze of supervisors, and the policies and culture of a physical contact center. It can also come from diminished internal checks. Audit and compliance departments are often the first to be cut by organizations facing adverse conditions.
Following the Great Recession of 2008-2009, the Association of Certified Fraud Examiners (ACFE) asked experts to identify the primary driver of high occupational fraud during the downturn. Almost half said increased pressure on the perpetrators.
2
Job losses and financial uncertainty can place huge pressure on service agents and their families -- providing the push they need to break the law.
3. Disruption drives trusted customers to act illegally
Many customers will be feeling increased financial pressures too. They may have lost their jobs, or their partners may have lost theirs. The disruption might have brought additional, unplanned for expenses, such as significant healthcare bills.
In these extreme circumstances, formerly honest customers are more likely to cross the line into criminal behavior -- whether it is falsifying an insurance claim, committing chargeback fraud, or applying for aid they know they are not eligible to receive.
For example, one Nuance customer has seen a 2x increase in fraud attempts by legitimate account holders during the current COVID-19 pandemic.
Safeguarding your contact center
A robust fraud mitigation strategy for periods of disruption should include measures focused on contact center culture, processes, and technology.
Technology is especially key when it comes to minimizing the additional opportunities that disruption creates. It can help remove personally identifiable customer information from agent screens, and even proactively identify known fraudsters and newly dishonest customers. It can also keep agents connected to supervisors, peers, and best practices, and reduce call volumes and average handle times -- so agents remain tough to socially engineer.
In our whitepaper,
How Social Disruption Drives Contact Center Fraud
, we highlight two key technologies in the fight against fraud.
The first, biometrics, is already transforming customer experiences in multiple industries worldwide by increasing the efficiency and security of ID and verification processes.
The second, credibility detection, is an emerging field and a compelling opportunity for any forward-thinking organization that is seeking to ensure current disruption becomes a catalyst for positive transformation.
Download the whitepaper to learn more about these key technologies and the results they are helping major brands achieve. You will also get a closer look at the threats described above, and learn how we can help you connect with experts and peers, to share common fraud prevention challenges and find new solutions.
To download the whitepaper and learn more:
https://www.nuance.com/omni-channel-customer-engagement/landing/white-paper/social-disruption-drives-contact-center-fraud.html
__________________________________________________
Sources
1 =
https://www.ftc.gov/system/files/attachments/coronavirus-covid-19-consumer-complaint-data/covid-19-daily-public-complaints.pdf
, accessed May 6, 2020.
2 =
https://www.acfe.com/uploadedFiles/ACFE_Website/Content/documents/occupational-fraud.pdf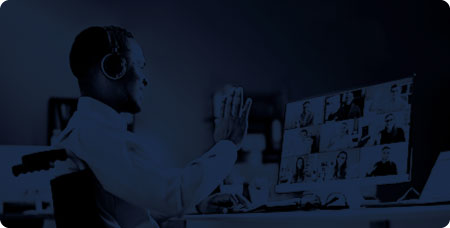 Host a Webinar with the MRC
Help the MRC community stay current on relevant fraud, payments, and law enforcement topics.
Submit a Request
Publish Your Document with the MRC
Feature your case studies, surveys, and whitepapers in the MRC Resource Center.
Submit Your Document