Top MRC Member and Non-Member Resources
Member News
Blog
Merchant Risk Council
May 14, 2020
Blog
Helping You Stay Engaged and Connected
First and foremost, we hope you are healthy and well during this time of uncertainty. COVID-19 has shaken our world and we are thinking about everyone affected by this crisis.
While life, as we know it, has changed, our industry has the added pressure of staving off fraudsters who take advantage of any systematic weaknesses. Working from home presents new challenges like communication barriers, changes in productivity, difficulties collaborating, and that is just within internal teams. We know how important outside collaboration and networking are to this industry and so the MRC is here to provide access to digital resources and community interaction to make your life easier.
With social distancing in effect, it's our goal to bring our community together by offering useful tools and resources to help professionals stay engaged and educated during these unprecedented times.
Below you will find a list of online resources broken down by member and non-member accessibility. We highlight pertinent membership benefits available to merchants, service providers, and industry partners in the eCommerce fraud and payments space, giving them unlimited access to a wealth of education and networking opportunities. The MRC also offers several complimentary resources available to professionals without a membership commitment.
Gaining access is as simple as signing up with your email address!
6 Top Resources Available to MRC Members
Annual MRC membership offers eCommerce merchants, solution providers, law enforcement, and ancillary service companies unlimited access to the below resources. You will also receive special discounts and perks at MRC conferences in the US and Europe and access to our annual MRC Member Only Conferences. If you are interested in more information about your membership opportunities, learn more
here
!
1.
MRC On-Demand: Spring Conference Content
In lieu of the MRC's canceled Spring 2020 conferences, MRC Vegas and MRC Paris, we are taking these presentations digital, giving members access day or night at their convenience. Over the coming months, MRC members will have exclusive access to new content every week. Each presentation will also have a corresponding Q&A discussion hosted on the MRC Communities forums.
2.
Resource Center
Are you looking for a presentation you saw at MRC Vegas last year? Or maybe you a webinar that piqued your interest? Access a comprehensive collection of
past presentations
,
webinar recordings
,
whitepapers
,
surveys
, and more to help grow your business and protect the bottom line.
Popular surveys accessible to members include our
2019 Global Fraud Survey
,
2018 Women in Payments & Fraud Survey
, and
2018 Global Payments Survey
. Recent whitepaper submissions include
The Impact of Coronavirus: A Review of Six eCommerce Markets
and
The Coronavirus, Payments, and Online Commerce
.
3.
Online Discussion Forum
All MRC Members can access our Fraud & Payments Open Forum for real-time discussions. Here you have the ability to ask questions, share your insights, and discuss strategy with all your MRC peers while working from home. Log in now to view threads on COVID-19 related fraud patterns and other hot industry topics. This is the place to pose questions, talk trends, and discuss strategy with your peers. In addition to the Fraud & Payments Open Forum, you have access to a member directory to find member companies by name and membership type.
4.
MRC Community Groups
Join one of our dedicated community groups or merchant-only affinity groups to connect with professionals in your sector. Community Groups host recurring calls and schedule meetups to engage in more focused discussion.
5.
Mentor Program
Mentorship is a driving force in propelling the next generation of industry leaders and the MRC is committed to nurturing the career development of eCommerce fraud, payments, and risk professionals globally. MRC members have the opportunity to join the Mentor Program and create a lasting and meaningful work relationship.
6.
Paladin Vendor Reports
The MRC and Paladin Group have partnered to create two reports of the fraud prevention and payments landscapes, including solutions, services, and vendors available for eCommerce merchants. MRC members can download a complimentary copy of each report
here
.
5 Complimentary Resources Available to Non-Members
1.
SmartBrief
For a weekly roundup of breaking industry news, updates, and reports on all things fraud prevention, payments, and risk -- sign up for MRC SmartBrief, published every Wednesday.
2.
The MRC Blog
Our blog offers original fraud and payments thought pieces from the MRC and our members! Recent blogs cover our hot topics including
Tips to Prevent Fraud in Loyalty Programs
,
Disputes and Chargebacks During COVID-19
, and
eCommerce Fraud and COVID-19
.
3.
Webinar Wednesdays
Join us every Wednesday for weekly webinars on the most current fraud, payments, and risk topics delivered by top thought leaders in the industry. Check out
upcoming webinars
presented by MRC member companies! And as a bonus, MRC Members can access a repository of previously hosted webinars for their reference.
4.
RAPID Edu
The RAPID Edu Program provides web-based educational courses, allowing users the flexibility to learn any time of the day, any day of the year, anywhere in the world. We currently offer a Chargebacks Essentials course designed to provide a fundamental overview of reconciling and resolving chargebacks, including best practices and metrics to help benchmark your company's KPIs. In addition, our Payments Essentials and Fraud Essentials course will be released soon! These new courses will be available to anyone who wishes to purchase them but, like the Chargeback Essentials course, MRC members will receive a significantly discounted price.
5.
MRC Demo Theater On Demand
Access our Demo Theater anywhere, any time! Here you can view MRC solution provider member demonstrations of products, services, and solutions.
The MRC is here to help you succeed! Please
contact us
for more information about MRC member benefits or any questions you might have.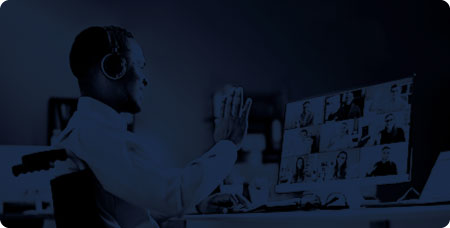 Host a Webinar with the MRC
Help the MRC community stay current on relevant fraud, payments, and law enforcement topics.
Submit a Request
Publish Your Document with the MRC
Feature your case studies, surveys, and whitepapers in the MRC Resource Center.
Submit Your Document