6 Ways a Payment Gateway Manager Can Simplify Online Payment Acceptance for Merchants
Member News
Blog
Manu K Manohar and Mohit Bhargava
May 27, 2021
Blog
The age of online payments
In the COVID-19 pandemic era marked with lockdown and remote shopping, online payment acceptance has become crucial for businesses. All businesses are experiencing a surge in online payments, whether they are e-commerce providers offering online shopping, or utility providers such as telecom operators facilitating online prepaid recharge and bill payment, or any other merchant offering digital payment channels to their consumers. But, managing online payments is complex and cumbersome for businesses, as they need to support multiple payment instruments and integrate with multiple payment providers, including various banks, card payment providers, digital wallet providers, etc. To overcome these integration complexities, many businesses have integrated with payment service providers (PSPs) that aggregate various financial entities - banks, card payment providers, digital wallet providers, and others.

The PSP challenge
With the proliferation of payment channels, businesses expanding globally, and consumer expectation of seamless check-out experience, integrating with one PSP is not sufficient for businesses in current times. One single PSP cannot meet all business requirements that include acceptance across all payment channels, presence across multiple geographies and currencies, 100% uptime, ability to handle high transaction load, high payment success rate, low latency, most affordable processing rate, etc. Hence, businesses are integrating with multiple PSPs to ensure the most optimum and holistic online payment experience. However, this again leads to the complexities of managing multiple PSPs.
Where there is a challenge, technology shows us the way. The evolving payment technology ecosystem has come with a solution of 'payment gateway manager' to address the challenge of processing payments through multiple PSPs. A payment gateway manager sits over the multiple PSPs, helping merchants to simplify payment processing, reducing transaction failure, optimizing cost, and enhancing consumers' checkout experience.

How the payment gateway manager simplifies online payment acceptance?


1. Offers intelligent routing providing better control over transaction process:
The primary job of the payment gateway manager is intelligent transaction routing, that is, connecting to the right PSP at the right time for a particular payment transaction. The payment gateway manager allows businesses to easily configure transaction routing to multiple PSPs as per business needs by defining routing rules using an intuitive GUI. Routing rules can be defined based on multiple variables like transaction value or range of value, transaction time, payment instrument, card network, card issuer, card currency, card issuer country, payment channel, business unit, the health of the PSP, etc.
Consider an example, where PSP-1 processes only card payments, while PSP-2 processes both card and digital wallet payments. In this case, the payment gateway manager enables the business to configure a rule to route all payments initiating from digital wallets to PSP-2.
Another example can be of multi-country payment for a global business. PSP-1 provides a higher transaction success rate in the United States of America, while PSP-2 provides a higher transaction success rate in Singapore. The payment gateway manager would allow configuring rule to route transactions from a particular country via PSP with a higher success rate, that is, transactions originating from the United States of America will be routed to PSP-1 and transactions coming from Singapore will be routed to PSP-2.
The payment gateway manager also enables businesses to honour volume commitments made to PSPs by routing transactions as percentage split per PSP at a payment method level, business unit level, etc.
2. Reduces transaction failure and abandonment rate:
One of the biggest concerns for businesses in online payments is a transaction failure, which can lead to cart abandonment and eventually loss of revenue. The payment gateway manager addresses this challenge in multiple ways. The payment gateway manager allows businesses to define success thresholds for each PSP. It dynamically calculates the health of each PSP on a run-time basis, and if any PSP falls below a defined threshold, it generates alerts to the business administrator to take corrective action and redefine routing rules. The payment gateway manager can also send alerts when a specific payment instrument type under-performs.
While the payment gateway manager allows business to define a target PSP for each routing rule, it also enables businesses to define a fail-over PSP which comes in if the primary PSP is down. For example, if the last few transactions have failed due to transaction time-out on PSP-1, the payment gateway manager will start routing transactions via P2P-2. All this prevents mass failure of transactions and ensures higher transaction success, lower cart abandonment, and reduce revenue loss.
The payment gateway manager also brings in the concept of intelligent retry for failed transactions. If a transaction fails due to downtime, maintenance breaks, load on the bank server, or transaction time-out, then the same transaction will be routed via the next best PSP. The retry option helps reduce the number of abandoned transactions and boosts the success rate by more than 15%.
3. Optimizes transaction costs for businesses
:
Each PSP has a different processing fee based on factors like payment instrument, card scheme, country, transaction type, etc. Usually, businesses use static routing ending up paying a higher processing fee. The payment gateway manager helps to route transactions to the PSP charging the lowest processing fee, bringing cost savings for businesses.
4. Enhances consumer experience with smoother checkout:
During online payment, usually, the consumer is redirected to the webpages of the PSP, which has completely different user interface. This hampers the consumer experience and impacts the trust in online payment. Rather than redirecting consumers to a different webpage, the payment gateway manager provides a checkout form within the businesses' website, facilitating a simpler, quicker, and trustworthy payment experience with fewer clicks. The payment gateway managers also provide features such as saving card details for future transactions, auto-filling of one-time password (OTP), option to retry failed transaction manually, and personalized payment experience like showing the most frequently used payment instrument at the top. All these enable businesses to deliver a swift and seamless payment experience for consumers.
5. Allows quick, automatic, and error-free reconciliation:
When businesses are integrated with multiple PSPs, they would receive multiple settlement files from different PSPs scattered across multiple sources such as emails, APIs, FTPs, portals, manual uploads, etc. and would have to perform reconciliation manually which is time consuming and prone to error. The payment gateway manager automatically fetches data from multiple data sources available in different file formats (xls, xlsx, csv, txt) and shows a single dashboard across multiple PSPs, highlighting red flag transactions, incorrect rates by PSPs, delayed payments by PSPs, and incorrect netting by internal systems. The payment gateway manager helps businesses to automatically reconcile internal transaction records with settlement files received from the PSPs at a defined frequency and as per defined rules, thus making the reconciliation process faster and free of manual errors.
6. Facilitates unified reporting dashboard providing actionable business intelligence:
With multiple PSPs active, businesses get to see multiple reporting dashboards for each of the PSP, which confuses them. The payment gateway manager provides a single aggregated dashboard across multiple PSPs simplifying the analysis and operations for businesses. It allows businesses to easily analyze all transactions, success rates, issue refunds, manage PSPs and routing configurations from one single dashboard.
In conclusion
With the growth of online payments and the increasing complexity of managing multiple PSPs, the payment gateway manager comes as a useful tool for businesses to simplify payment processing, decrease transaction failure, rationalize costs and improve consumers' checkout experience. Various payment technology providers offer payment gateway manager product with varied functionalities. Businesses can choose the one that suits their business need and provides them the maximum benefit.

About the authors:
Manu K Manohar and Mohit Bhargava
Manu K Manohar is a product manager for payPLUS product at Comviva Technologies Limited, with nearly ten years of experience in the payments and identity domains. Mohit Bhargava is product marketing manager for digital financial solutions at Comviva Technologies Limited with 13 years of experience. Comviva Technologies Limited is a leading B2B digital financial solution provider with 135 deployments in more than 60 countries.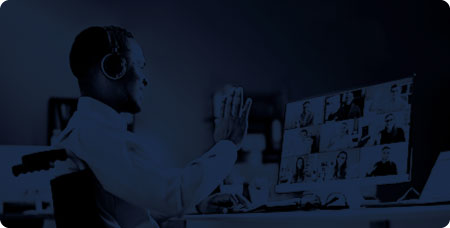 Host a Webinar with the MRC
Help the MRC community stay current on relevant fraud, payments, and law enforcement topics.
Submit a Request
Publish Your Document with the MRC
Feature your case studies, surveys, and whitepapers in the MRC Resource Center.
Submit Your Document
Related Resources
There are no related Events
There are no related Presentations
There are no related Surveys
There are no related Webinars