Stop Stealing our Packages! Porch Piracy Increasing During the COVID-19 Pandemic
Member News
Blog
Merchant Risk Council
Mar 22, 2021
Blog
When the COVID-19 pandemic overtook the world, there was a shift toward online shopping as a means to gather necessary items with minimal human interaction. With the stay-at-home orders and many stores closing their doors, both temporarily and permanently, consumers and merchants alike were forced to adopt eCommerce methods to exchange goods and services. Since the traditional methods of shopping were no longer widely available, what came about was a high volume of online orders. The magnitude of orders was so high that it reflected similar numbers of that which occur during the holiday season. Along with the increase in online orders, there was a rise in package theft. It has been a frustrating process for shoppers to place orders online, just to have their items stolen from their doorsteps. This growth in package theft has become a stressor for many individuals during the pandemic. This trend is not likely to decrease without a concerted effort from both the merchants and consumers.
Digital Shopping Trends
In a survey conducted by
Clutch
(2020), they found that general U.S. spending habits during the COVID-19 lockdown decreased; however, due to the stay-at-home orders, online shopping habits increased. According to the
U.S. Census Bureau
(2021), in quarter two, the U.S. online shopping total reached $211.5 billion, which was a 31.8% increase from quarter one. Now more than ever, scammers are prowling to benefit from this shift. This rapid transition to virtual shopping was not only nationwide, but global. The
United Nations Conference on Trade and Development
(UNCTAD) (2020), conducted a similar study on nations such as China, Italy, Germany, etc. and they also found that general spending decreased, but electronic purchases increased. Clutch (2020) reported that the growing amount of downtime allowed people more freedom to peruse the web. Due to this spare time, more people were able to shop online. When reviewing shopping rates across generations, it was clear that millennials are the ones shopping the most online. Specifically, it was found that 30% of millennials in the U.S. increased their online shopping habits during the COVID-19 pandemic. Likewise, UNCTAD (2020) reported that the shift to online shopping was noticed most for women, highly educated individuals, and those in the 25-45 year age range. Those individuals who shopped online most often preferred that their package be shipped to their home.
J.P. Morgan
(2020) found that as a result of the lockdown in March 2020, panic buying of items in high demand, such as hand sanitizer, accelerated the shift toward online shopping. Many retailers sold out of items within their stores, which forced people to shop online to acquire these goods. They reported that online consumerism grew 60% over the first six months of the lockdown. This can partially be attributed to the general public only leaving their house for necessities causing most people to turn to online retailers to acquire most of their household items. When the stay-at-home orders were extended from weeks to months, they found that the amount of anxiety-driven shopping decreased and shopping habits leveled out. They predict that part of the reason that shopping habits stabilized, was due to the increased unemployment rates.
Package Theft Statistics
In a survey conducted by
C + R Research
(n.d.), they asked 2,000 consumers about their online shopping habits and dealings with package theft over a 12 month period. They found that the rate that consumers received packages increased from 49% in 2019 to 59% in 2020. They also indicated that almost 50% of the respondents reported that they receive at least one package per week. It was also noted that the number of packages stolen from those surveyed increased from 36% in 2019 to 43% in 2020. Of those who had packages stolen, 64% of them reported that they have been a victim more than one time. Unfortunately, package theft during the pandemic does not discriminate against the type of home that is targeted. Evidence from
Security.org
(2020) found that all types of property such as mobile homes, apartments, houses, etc. were all at high risk for theft. They even found that in 90 days, about 25 million residences were victimized. It was also revealed that most instances of porch piracy go unreported to the police. With that being said, those that own a doorbell camera are more likely to file a report.
According to
ValuePenguin
(2020), in the last year, the average household lost about $106 from package theft. Also, the U. S. Census, as reported by ValuePenguin (2020), found that there were an estimated 144 million victims. Finally, they appraised the value of stolen goods in the past year to be about $7.4 billion. What ends up being costlier to the business than the price of refunding the stolen item, is the loss of business itself. Package theft increases the potential for a company to lose customers. Oftentimes, consumers will blame the merchant for items that are not delivered in working order, or at all. Failure to deliver items successfully can cause customers to lose trust in the company and they may end up shopping elsewhere.
Refunds
If your package has been stolen, here are some options available to you:
The first step in resolving your issue is to contact the sender. The merchant should work with you to have your item replaced or refunded.
If the merchant is unwilling or unable to help, then make sure you contact your credit card issuer. They should be able to assist you with disputing the charge.
Also, make sure you file a police report. By keeping records of your order you should be able to provide this to the police so they can file a report. It also helps if you can submit video or photographic evidence that you acquired from any nearby surveillance technology.
Chargebacks
If your item was stolen, it is recommended that you first contact the merchant to receive a refund. Should you be unable to receive a refund from the seller, then you can contact your card issuer to dispute the charge. This is called a chargeback and it is a tool from the card company that allows consumers to create a dispute for fraudulent charges and/or missing or broken items. Overall, the onus falls on the merchant to replace or refund stolen or damaged items. However, if they are not willing to credit the purchase, then a chargeback is the way to go. To learn more about chargebacks, and to earn Continuing Professional Education (CPE) credits, you can check out the
MRC Rapid Edu
course,
Chargeback Essentials
.
Safe Shopping Tips
So now the question is, how do you continue to shop online while also decreasing your chances of your packages being stolen?
The first suggestion is to review your tracking information. By tracking your package, you will be able to determine when the item should arrive. This way you can arrange to be home for when the item is delivered.
Another suggestion would be to have your package delivered to a secure location. Businesses, such as Amazon, now have the option to deliver your items to secure drop-off locations or locked boxes. Another option could be to choose to buy it online and pick it up from the store.
For additional safety, it is also recommended that consumers invest in some form of security. This could include purchasing a doorbell camera, motion lights, or a home security system. These items can act as a deterrent and may provide video or photographic evidence of suspicious activity.
A final suggestion would be to share information with your neighbors. Communicating within your neighborhood can allow others to keep an eye out for anyone lurking outside your home. If you are comfortable, you can even ask your neighbor to grab your package for you and hold it in their home until you can grab it.
Package Delivery Scams
Just as a quick public service announcement, please be aware that there has been an increase in the number of scam emails and text messages about package tracking and delivery. Scammers are asking consumers to verify their personal or payment information to reschedule or receive their deliveries. Do not click on any suspicious links and do not input any of your personal information into an unknown site. To track your package, only navigate to websites you know and trust. This means you should utilize the website or app of the merchant that you purchased from and the delivery service they work with.
References
Caughill, D. (December 11, 2020).
Porch Pirates: 6 Steps to Take if Your Package Gets Stolen From Your Door.
ValuePenguin.
https://www.valuepenguin.com/home-insurance/6-steps-take-if-your-package-gets-stolen-your-door
C + R Research. (n.d.).
2020 Package Theft Statistics Report.
https://www.crresearch.com/blog/2020-package-theft-statistics-report#:~:text=Overall%2C%20the%20number%20of%20respondents,package%20theft%20more%20than%20once
J.P. Morgan. (November 23, 2020).
How COVID-19 Has Transformed Consumer Spending Habits.
https://www.jpmorgan.com/solutions/cib/research/covid-spending-habits
Peck, A. (June 16, 2020).
How Millennial Spending Habits Changed Due to the Coronavirus Pandemic.
Clutch.
https://clutch.co/accounting/resources/millennial-spending-habits-covid-19
Security.org. (May 26, 2020).
Package Thefts Rising During COVID-19 Pandemic: Porch Pirates Victimized 25 Million Households in Last 90 Days.
https://www.security.org/research/package-theft-spike-covid/
United Nations Conference on Trade and Development. (October 8, 2020).
COVID-19 Has Changed Online Shopping Forever, Survey Shows.
https://unctad.org/news/covid-19-has-changed-online-shopping-forever-survey-shows
U.S. Census Bureau. (February 19, 2021).
Quarterly Retail eCommerce Sales.
U.S. Department of Commerce.
https://www.census.gov/retail/mrts/www/data/pdf/ec_current.pdf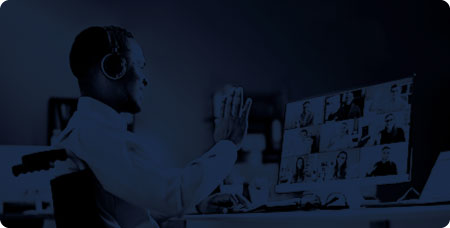 Host a Webinar with the MRC
Help the MRC community stay current on relevant fraud, payments, and law enforcement topics.
Submit a Request
Publish Your Document with the MRC
Feature your case studies, surveys, and whitepapers in the MRC Resource Center.
Submit Your Document