Why Marketplaces Must Focus on Frictionless Customer Journeys
Member News
Blog
Nuvei
Jun 16, 2021
Blog
The full lifecycle environment
Covid-19 caused a huge boom in eCommerce sales and a great change in customer behavior, resulting in huge opportunities for marketplaces, but optimizing the customer journey through frictionless payment experiences will be crucial to remaining relevant as competition ramps up.
The most forward-thinking companies in the world are working to build and develop full cycle ecosystems focusing not only on the design of the products but also the end life of their products – and crucially by focusing on the customer journey.
Marketplaces allow shoppers to purchase from many different sellers through one checkout, handling payouts to multiple sellers via split payments. Part of the energy of marketplaces is built around the full lifecycle environment, which has been spurred on by consumers and their changing needs.
Starting with the consumer and what they are looking for from a brand is important. It is about asking how customers can not only purchase from that brand but also realise the full potential of the product while caring about its lifecycle, which marketplaces help companies to create.
The home body economy
When the pandemic hit and lockdown began, everyone had to rapidly transition their homes into an office, a school, a gym, a worship place, into all the different aspects of their lives. The homebody economy really brought forth the need – not just from a panic or fear­-buying position – to transition their home into something that works for them.
The only place that they could go to is the "homebody economy", a phrase coined to describe the growing market among millennials who could not afford to do much more than stay at home. But during lockdown, everybody had to transition into this state.
People had to quickly find ways to meet these needs. You never thought that you would have to home school your kids so what does that mean? They need new desks, new chairs, new rugs, or perhaps to move the wall which means buying materials to achieve this – all to help enable a productive lifestyle.
Home improvement has become huge online because we are all transforming our living spaces. Now, in a post-stimulus and increasingly vaccinated world, everyone is out buying clothes and enjoying beauty services again, using public transport, dining at restaurants and taking flight.
But something has changed. Many people have been enjoying this life and do not want it to end. The spending on homebound goods, which had spiked during lockdown, is remaining high and could be here to stay.
Retail eCommerce sales were worth $4 trillion in 2019 and are forecasted to reach $7 trillion by 2023, according to recent research by Statista.
How the marketplace ecosystem had to adapt
The marketplace ecosystem had to transform rapidly to meet customer needs during lockdown. They are no longer catalogue-centric, acting instead to create a large ecosystem for their customers.
Previously they had acted as an intermediary between sellers and buyers and now the most sophisticated are attempting to create an entire experience inside a person's home, a shopping mall experience, a single platform for everything.
This caused a surge of screen usage throughout the customer journey, as consumers adopted online shopping as a social distancing measure, and behavioural conditioning from the lockdown experience may mean that consumers will no longer consider purchasing certain items offline.
Loyalty
Loyalty is the likely reward for marketplaces which fulfilled the needs of customers throughout the pandemic, offering convenience and a wide range of available products.
This loyalty has also been enhanced by companies using marketplaces to demonstrate their values and ethics in action. Take the example of FLOYD, a furniture shop in Detroit. They are using the marketplace to realise their sustainability concept. They figured out how to bring that people back into the marketplace so that the end of life for that furniture is not someone throwing it onto the kerb. It is important to their brand values, to the way they connected with their customers in the first place.
Frictionless payments: just part of the story
In the technology world we get stuck into the payments conversation but that is just one part of the consumer journey.
When customers are first experiencing the brand, how do they land and where do they land? How are they experiencing the product? That starts with merchandising but then everything else follows, with each step touching on another.
Your inventory systems, all the technologies that support the checkout experience are essential and must be considered. The buzzwords are "frictionless" and "buying experience" but ultimately we want to buy via mobile, we want stored information, we want things to be delivered yesterday and obviously payments is a critical piece of that.
If I am sitting in Mexico, I want to know that this retailer understands me. One of the ways that the brand can demonstrate they understand a local consumer is to provide them with their preferred payment methods, local currency with the site and payment page in their own language.
The frictionless buying experience starts with setting expectations upfront – sharing our nuanced, empathetic and localised communication early into the customer journey so the customer is aware of what is coming along. You are going to have an amazing experience because we understand you from the beginning of the journey, whether it is through language, payment type or logistics. That is the best way to demonstrate that we understand our customers.
The future of marketplaces
Marketplaces have shown that they can be a great global testing platform, and this could form a big part of their future. Ultimately, their success in the future will be governed by the amount of thought put into how you create that affinity with the end consumer.
Whether it is a marketplace or any other technological environment that we are discussing, the question is how we can help brands create a lasting emotional connection that forges the bonds of long-term brand loyalty by focusing on the customer journey.
Marketplaces are experiencing such a great boom and demonstrating so much potential that we recently carried out research and published a white paper analysing their current state, best practices related to payments, and insights shared by leading marketplaces, platforms, and key players in the space.

About the author
Over the past decade Carl has spent his time traversing the world, listening, and engaging with global leaders that realize the importance of diversity and authenticity in the workplace as a rocket fueled strategic advantage. As the SVP of Sales for the Americas at Nuvei, Carl's main objective is to challenge leaders to re-imagine their approach to going global, to think outside the walls of their organization and to engage as leaders in local markets. Whether at work or personally Carl plays with the open-minded possibility of the extraordinary.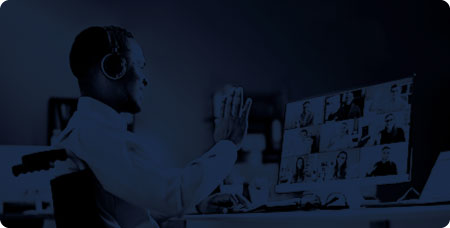 Host a Webinar with the MRC
Help the MRC community stay current on relevant fraud, payments, and law enforcement topics.
Submit a Request
Publish Your Document with the MRC
Feature your case studies, surveys, and whitepapers in the MRC Resource Center.
Submit Your Document
Related Resources
There are no related Events
There are no related Presentations
There are no related Surveys
There are no related Webinars