What is a Trust Cloud? ...and why do I need one?
Member News
Blog
Spec
Sep 19, 2022
Blog
Global eCommerce sales are expected to reach $5.5 trillion dollars and will account for over 20% of total retail sales by the end of this year. With major advancements in technology and the recent epidemic, eCommerce has surged, and consumers have re-defined their shopping experience. Competition has become more fierce with low-barriers of entry for new vendors, and rising customer acquisition costs (CAC). Product, price, and promotion are no longer differentiators when competitors can easily, though painfully, match each.
So…how do you differentiate yourself from the competition?
According to Shopify's The Future of Commerce Trend Report - 2022, trust has become the new currency of eCommerce. Trust is built in many ways, such as branding and community involvement, but what about online customer experiences (CX)? Do you have the orchestration platform needed to offer trusted customers a frictionless experience, without needing to prove their identity and intent each time they enter your site, access their cart, or make a payment? Are you able to balance this experience along with data you need, in the time you need it, to quickly put a stop to payment fraud, account takeovers, and the abuse of refund and loyalty programs?
If your answer is "no", you need a Trust Cloud.
What is a Trust Cloud?
A Trust Cloud, also referred to as a Trust Platform, Orchestration Platform, or Journey-Time Orchestration1, is a simple, no-code or low-code platform that gathers data from the complete customer journey in real-time. The derived, unified data cultivates collaboration between teams within the organization such as trust, security, payments, digital (DX), user (UX), and customer experience (CX), all while providing a frictionless customer journey that starts with trust.
Trust without compromise
Enterprise companies that optimize their eCommerce platform with a Trust Cloud have the ability to offer a customer experience similar to merchant giants like Amazon and Home Depot.
Merchants of this scale offer their customers the frictionless convenience of knowing a customer's identity upon visit, recalling historical data to offer benefits like approved payment methods, one-click checkouts, simple refund processes, and more.
This trusting approach that merchant giants like Amazon and Home Depot adopt in their online shopping experience is made possible by their mature platform, allowing account preferences and user history to shape the user experience through low-friction, conversion-maximizing conveniences. Developing a similar platform internally is cost-prohibitive and an inefficient use of resources for most enterprise companies, but recent technology has made this platform more accessible in the form of a Trust Cloud. A Trust Cloud gives merchants the same confidence to authorize instant trust upfront by automating controls throughout the customer journey if the visitor goes on to engage in high-risk behavior, allowing users to receive instant trust, and merchants to adapt levels of security based on the user activity in real-time.

Capabilities of a Trust Cloud
The capabilities of a Trust Cloud with no-code integration, similar to Spec's Trust Cloud, are endless. You can connect to any REST API-based vendor without a line of code and instantly leverage all of your tools and data to form a single source of truth. Below is a graphic that summarizes the overall capabilities2.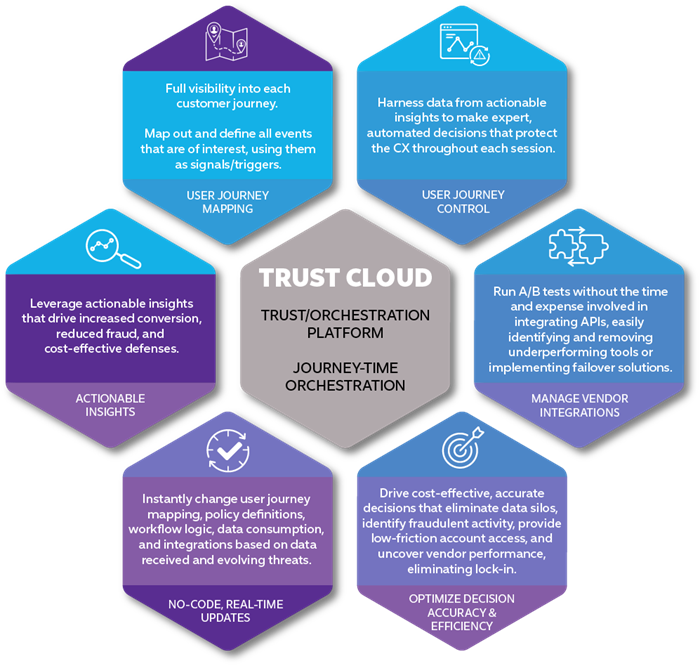 Why you need a Trust Cloud
A Trust Cloud gives enterprises the agility to tackle today's and tomorrow's problems with open integrations, actionable insights, automated workflows, and seamless orchestration. Specifically, a no-code Trust Cloud that deploys in front of your eCommerce website or API, like Spec's Trust Cloud, enables your fraud defense teams to perform continuous, adaptive trust through total visibility into each customer journey. As each user interacts with your platform, defense teams can improve risk management in real-time, allowing digital teams to deliver optimal visitor engagement resulting in higher conversions.
A Trust Cloud protects the integrity of the digital user while simplifying the risk process.
Discover insights across the entire digital experience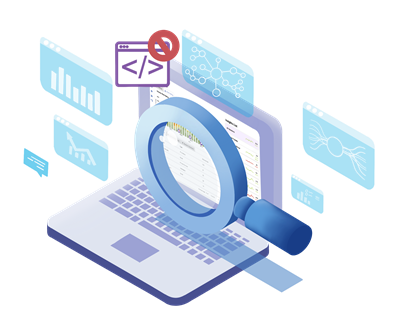 Before any actions can be taken, enterprise defense teams need to discover customer identity, intent, and behavior across all digital experiences. But, how can this be done when data is only received at specific checkpoints? What is going on behind the scenes? Are good customers dropping off due to unnecessary friction? Are bad actors lurking in areas you cannot see, attempting (and possibly succeeding) at committing different types of fraud and abuse? The only way to be able to know the answers to these questions is to implement a trust platform that can offer visibility into the entire journey, end-to-end. Specifically, a platform that deploys in front of your eCommerce website or API, like Spec's Trust Cloud, provides the visibility that allows defense teams to keep up-to-date with the latest attacks, while keeping your good customers happy and friction-free.
Catch Attacks Early: With access to full visibility, scan visitor behavior across their entire journey to catch the risk patterns that traditional fraud check APIs miss. Visualize the flow of attacks, identifying areas to catch them early, leaving bad actors with nowhere to hide.
Start Each Journey with Instant Trust: Boost platform integrity by instantly welcoming return customers to their personalized account experience while your trust platform invisibly screens for signs of compromise and abuse.
Remove Friction for Good Customers: Discover and eliminate where good customers are caught in fraud measures, determining misidentified attacks, and encountering unnecessary friction throughout their journey from login to payment.
Increase Conversions: By using a single source of truth, detect evolving fraud attacks, identify conversion drop offs, and optimize your payments strategy.
Customize workflows for sharper risk decisions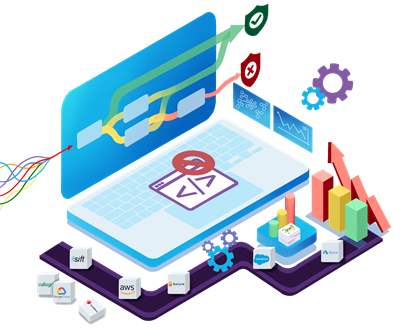 According to Cybersource's Global Fraud and Payments Report 2022, there has been a significant shift in the top priority of fraud management and prevention. In 2021, half of merchants placed the customer experience as the #1 priority. In 2022, this dropped significantly to 37% with an increased focus on a reduction in fraud and chargebacks, and a reduction in fraud-related operational costs. But, what if you could start each customer experience with a trusted, personalized account experience at the same time as receiving continuous data to flush out attackers in real-time while optimizing costs? The automation workflow engine of a no-code trust platform like the Trust Cloud empowers enterprises to respond quickly to emerging threats, turning data into outcomes in less than 1 millisecond.
Optimize Vendor Costs: Through customized, workflow automations, you can route each user through different experiences based on continuous data. By doing this, you not only provide a frictionless experience to good customers, you optimize existing vendor costs by dynamically routing good customers to low friction flows.
Secure Comprehensive Trust Decisions: By connecting UX and risk decisions with predefined signals and events based on the signals that are of interest, specifically to the company (not cookie-cutter solutions), defense teams and define event-level policies within the user journey. Workflows are customized to gather the data needed to sharpen risk decisions using both internal and external integrated data sources and tools, including cloud security networks and payment gateways to drive continuous feedback to your risk models, flushing out attackers in real-time.
Implement A/B testing for improving conversion rates and finding the right vendor balance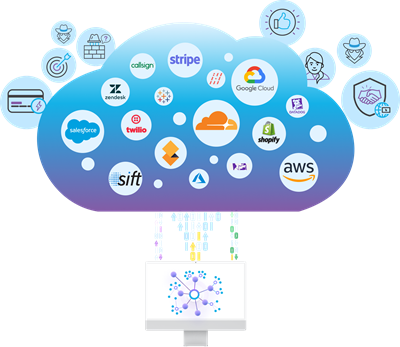 Some of the top fraud management challenges that enterprises face today could be easily remedied if they had the ability to A/B test solutions without the extensive use of their engineering teams, or signing contracts for proposed solutions that have not proven their direct ability to solve the issues at hand. With a no-code trust platform like the Trust Cloud, the power to A/B test solutions without this investment is made possible.
Flexible UX: By connecting UX with risk decisions, each journey can experience a different path based on the signals and policies put in place through workflow automations.
i.e. A trusted customer may experience a journey that skips certain checkpoints while the Trust Cloud invisibly screens for signs of compromise and abuse. An unknown, or even a suspicious user may go through a different journey that involves more active verifications.
Vendor Resilience and Failover: Improve resilience and ensure site uptime by using the Trust Cloud orchestration platform to configure an alternative vendor as backup to reduce latency or downtime that the originally designated vendor may be experiencing, without impacting logic. Continuous Improvement: Optimize your risk management strategy by comparing similar vendors, splitting traffic between the two, and analyzing conversion rates, cost efficiency, and the cost of fraud vs. detection. These comparisons help easily identify and remove underperforming tools.
Connect ALL of your teams, data, and tools to drive accurate customer-centric decisions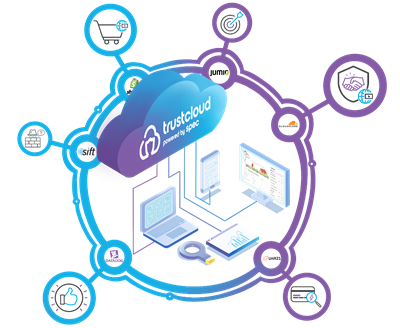 A trust platform allows enterprise companies to scale operations and improve their speed and efficiency around risk management decisions. By integrating all of your vendors into one platform, you receive data already stitched together for a full overview of activity within minutes, versus trying to piece the data together which can take months. This not only unifies your data and tools, but also unifies your teams, allowing you to secure more comprehensive trust decisions by pulling from unlimited data sources, driving continuous feedback to your risk models, and ultimately sharpening risk decisions.
Scale Operations: Free teams up to focus on core revenue-generating initiatives by automating repetitive tasks through workflow automations. Reduce the need to pull DevOps off important projects by investing in a no-code Trust Cloud that can connect to any REST API-based vendor without a line of code.
Fast, Accurate Decisions: Improve speed and efficiency of risk management decisions by seamlessly combining user and vendor data into a single source of truth. Instantly integrate new data sources, shrinking your strategy deployment time from months to minutes.
Additional "why's" that are more use-case specific:
Beyond the overall benefits of implementing a trust platform, there are very specific situations a trust platform can help you tackle that deserve a special call-out. With the unification of data, tools and teams that a trust platform provides, the possibilities are endless.
Mergers and Acquisitions: Similar to A/B testing, a no-code trust platform can allow you to integrate duplicative data, tools, and teams that result from a merger or acquisition. It will provide you with the information needed to make decisions on where there are redundancies, which tools should be retained, decommissioned, and possibly even used as a failover or backup. This process is much more efficient than selecting based on user-bias.
Product Launches/Updates: When data is lacking or hard to retrieve and evaluate, product launches and/or updates could become delayed or even cancelled. The ability to integrate tools in a matter of minutes, and retrieve data in a matter of milliseconds can help enterprises reduce product launch time, and even prevent setbacks or cancellations.
Prep for Unique Situations: Unique situations have a way of sneaking up, whether expected like holiday fraud pressure, or unexpected like epidemics (COVID-19), global events, etc. Workflows can be quickly adjusted to adapt to these situations, empowering enterprises that are using a trust platform to be quickly prepared for the changes, vs those that are not using a trust platform.


To answer the question from above:
"So…how do you differentiate yourself from the competition?"
The answer is simple. Implement a Trust Cloud (trust platform, orchestration platform, or journey-time orchestration platform). By adopting a no-code trust platform like Spec's Trust Cloud, you get the optimal benefit of managing your customer experiences holistically and continuously, procuring data quickly and easily for developing retention and mitigation strategies, and keeping your teams focused on core revenue-generating initiatives. Protect the integrity of your digital users while simplifying the risk process. Customers will notice and appreciate the difference, and so will your defense and digital experience teams.
References:
[1] Gartner, Inc., Journey-Time Orchestration Mitigates Fraud Risk and Delivers Better UX. 10 June 2022 by Akif Khan.
[2] Image was created with combined data from Spec's Trust Cloud and Gartner's Journey-Time Orchestration Solution from: Gartner, Inc.,
Journey-Time Orchestration Mitigates Fraud Risk and Delivers Better UX. 10 June 2022 by Akif Khan.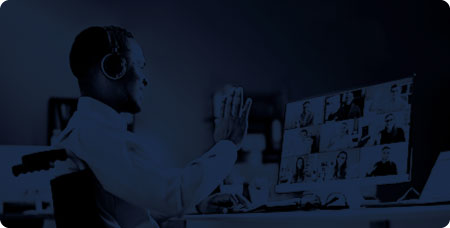 Host a Webinar with the MRC
Help the MRC community stay current on relevant fraud, payments, and law enforcement topics.
Submit a Request
Publish Your Document with the MRC
Feature your case studies, surveys, and whitepapers in the MRC Resource Center.
Submit Your Document
Related Resources
There are no related Events
There are no related Presentations
There are no related Surveys
There are no related Webinars