Celebrating 25 Years of Insights: Join the 2024 Global Payments and Fraud Survey
Blog
Tracy Brown, VP Programs and Technology, MRC
Nov 10, 2023
Blog
Well, well, well - all you lovely payment and fraud experts out there in the Merchant Risk Council universe. It's that time of the year again! A moment we've all been waiting for – not with bated breath, I hope – but with sheer excitement because we're celebrating something pretty significant. Drumroll, please!
Do you know how we conduct a survey to create the Annual Payment and Fraud Report in partnership with Cybersource and the newer addition, Verifi? Well, the survey has hit its silver jubilee, or in less fancy terms, it turns 25 this year! You might be thinking, "Wait, but the MRC isn't even 25 yet?" Well, you are correct, but Cybersource started the survey a few years before we were an officially papered non-profit, and nonetheless, that means it has been around for half my life. (I will only accept remarks on my age from people who take the survey.)
This industry benchmark report has been guiding us through payment landscapes and the world of fraud for all these years. So, why not celebrate it by showing it some love and make sure your company completes it this year?!?!
You're probably thinking, "What's in it for me?" Well, apart from the sheer joy of contributing to a 25-year legacy, in order to promote the 'Voice of the Merchant,' this is one of the ways we get to formalize your voice.
The more of you that join in, the better the data. And we all know data is important in what we do. Plus, we modified, added, and removed questions to keep things fresh.
Now, I bet you're wondering if this is going to be a pain in the you-know-where, right? The answer is no! It should only take around 20 minutes, and if you don't know the answer to something, just hit "I don't know." Simple, right?
Oh, and here's the best part – it's anonymous. Your secrets are safe with us. So, answer with (accurate) abandon, my friends. I am watching company responses this year – even though I can't see your answers.
But why should you care? Well, here's a few good reasons:
More MRC members

participating

means more relevant data for you.

We're

aiming for over 100 MRC members to respond so we can enhance a section that shows off some MRC-only

trends.

It's

the perfect tool to compare your own metrics, argue your case for more resources, or negotiate that bonus.

We use this survey to chat with regulators, analysts, press, card schemes, etc. (You know, the people that we need to collaborate with for change.) We use non-emotional, data-driven discussions – which means – we need the data!

It's

a fantastic lunch-and-learn activity, so gather your team and get your survey on.
New this year, we're including a PDF with all the survey questions. Why, you ask? We've heard that some of you need upper management approvals to participate, and we don't want you to waste time taking screenshots, so we've got your back.
Also, we're on a mission to reach even more people this year. Because let's face it, more data equals more power! And we love data – the good, the bad, and the slightly confusing (sometimes). So, get ready to help us spread the word because our survey is not just for MRC merchant members.
So, it's time to put on your party hats, grab a virtual champagne glass (or an actual one, no judgments here), and let's celebrate 25 years of insights in style.
To access the survey, click here.
Cheers to 25 years of payments and fraud expertise, and here's to many more!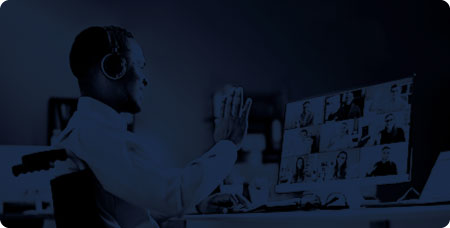 Host a Webinar with the MRC
Help the MRC community stay current on relevant fraud, payments, and law enforcement topics.
Submit a Request
Publish Your Document with the MRC
Feature your case studies, surveys, and whitepapers in the MRC Resource Center.
Submit Your Document