Could Augmented Reality Be the Solution for Chargebacks & Refunds in 2023?
Member News
Blog
Chargebacks911
Feb 08, 2023
Blog
Augmented reality (or "AR") is a hot topic in contemporary commerce. The technology is not exactly new, but it does present an opportunity for retailers to deliver a new degree of interactivity with buyers.
AR technology has a variety of applications that are still being explored. Perhaps the best-known use case, however, is to help customers visualize products in context.
For example, imagine that you're considering buying a new couch from an online retailer. While you can look at pictures of the item, and you can look up the dimensions and measure it out in your living room, you're still effectively buying this item sight unseen. You can guess what it might look like in the space selected, but you can't really visualize it.
With augmented reality, though, you can use the camera on your smartphone to scan the space in the room that you're looking to fill. The technology lets you digitally "place" the item in the space. You can preview what it will actually look like, ensure that it fits the surroundings, and that it works with the décor of the room.
Augmented Reality Could Revolutionize Commerce
AR was a godsend for many retailers during the pandemic. This was a time when periodic lockdowns were still ongoing. Showrooms and other brick-and-mortar outlets might have been shuttered, or at least, many buyers were hesitant about venturing out to stores to shop in person. AR was a great resource; it allowed buyers to have a tactile shopping experience without the need to leave their homes.
We used furniture in our example above. However, the applications for AR technology extend far beyond just shopping for a couch.
Augmented reality can let customers virtually "try on" apparel without having to leave their home. They can mix and match an item with multiple pieces from their closet before making a purchase, thereby offering a new experience that was previously not available to any shopper. The same applies to cosmetics, which a shopper can virtually test using a photo of their face.
Retailers can provide special promotions to potential customers based on their location or activities. They can alter the color or lighting in a space to consider different design or décor options. The truth is that we've still just begun to explore different applications for AR technology.
Even post-pandemic, AR can allow businesses to pivot more of their focus to the online market. They have less need for retail square-footage, allowing for more streamlined operations. If leveraged effectively, AR may even help manage the risk posed by returns and disputes.
The Current State of Payment Reversals
According to the National Retail Federation, the average retailer incurs $106 in merchandise returns for every $1,000 in sales. That's bad on its own; however, we're not even accounting for disputed transactions that result in chargebacks.
In these cases, the merchant loses sales revenue and overhead costs like shipping, just like with a refund request. However, they're also on the hook for more significant losses; the seller has little chance of recovering any merchandise shipped, for instance. They must also pay additional fees to cover the cost of the chargeback. All totaled, the average merchant loses $3.75 for every dollar disputed by a cardholder.
When examining the given reasons why eCommerce customers asked for refunds in 2020, 64% of customers said that the item did not match the description. 37% of buyers requested a refund because they didn't like the item upon receiving it.
Now we see an opportunity. Both of the above complaints could be largely mitigated by deploying AR technology.
The Role of AR in Chargeback & Refund Mitigation
Recent survey data found that shoppers overwhelmingly feel more confident about purchases after using AR technology during the decisioning process. This translates to a substantial reduction in returns; the same survey found that two-thirds of consumers who used AR technology to guide their shopping decision were less likely to return their purchase.
Many of the reasons that cardholders give for requesting returns are the same reasons given to justify chargebacks. Dissatisfaction with the final product, items not matching descriptions, or an incorrect gift purchase—all of these are leading chargeback triggers.
Issuers are expected to conduct due diligence before filing a chargeback on a cardholder's behalf. The cardholder is supposed to attempt to resolve any issues with the merchant before a chargeback is approved. But, as one survey found, just 23% of credit card holders and 22% of debit card holders tried to call a merchant before filing a chargeback. So, in many cases, the decision whether to request a return or file a chargeback is solely based on the cardholder's discretion.
It stands to reason that deploying augment reality to help cut down on refund requests will also lead to a significant chargeback reduction as well.
Back in 2018, home improvement retailer Build.com reported that the return rate among shoppers that used their AR visualization feature was 22% lower than that return rate among non-AR users. If we extrapolate out to presume a general reduction in chargebacks that is even close to being within that ballpark, that could mean a savings of billions of dollars each year in the eCommerce space.
Potential Problems with AR Adoption
Of course, no solution is foolproof. Having augmented reality in place will not be enough to prevent all chargebacks form happening. Plus, it may also expose merchants to additional threat sources that no one anticipated.
The accuracy of the technology is going to be critical. Going back to our example from earlier: if you're shopping for a couch, but can't get the proper dimensions for the space in question, this could lead you to the wrong buying decision. In this way, AR could end up driving return requests and chargebacks.
That's not the only concern here, either. AR technology is dependent on a vast reserve of user data, and any time user data is a consideration, we also must look at the situation from a cybersecurity standpoint.
Social media apps that deploy AR technology, like TikTok and Snapchat, do so by relying on biometric facial recognition technology. If that data is stored, it could be vulnerable to hacking. The same is true for retailers.
It may be leveraged to conduct unauthorized transactions, depending on the data compromised. AR-enabled applications can record facial expressions, speech patterns, and even retinal patterns, all of which can be used to identify customers. In the wrong hands, customers' AR data could also be used to help crack biometric verification safeguards for banking and cloud storage apps.
As retailers explore new applications for augmented reality, we're going to need to ensure that we consider any new vulnerabilities the technology may present.
AR is Here to Stay…But Maybe Not Yet
I do not anticipate augmented reality being a passing trend in eCommerce. Instead, this technology is one facet of a broader sea change by which consumers will come to expect more personalized, interactive shopping experiences. The real question is how long this process will take, and how smoothly it will go.
Getting customers on board is going to be one of the principal hurdles to adoption. It needs to be simple and intuitive; if integration is too complicated, or takes too long, customers will give up.
Buyers expect a "click and go" experience, by which they can have the technology up and running in seconds. If they can't get it from one merchant, they will go elsewhere.
ABOUT CHARGEBACKS911:
Chargebacks911® provides highly scalable enterprise solutions for decreasing payment disputes and recovering revenue lost to chargeback fraud. Offering the industry's only performance-based ROI guarantee, the company uses a proprietary suite of software and service products to provide cost-effective, end-to-end chargeback management solutions.
Managing over 2 billion transactions annually, Chargebacks911 is headquartered in the Tampa Bay area, with additional offices in Europe and Asia. Recognized as the leading global service provider, the company has been named Best Chargeback Management Program, Best B2B Software, Best Industry Solution, and more.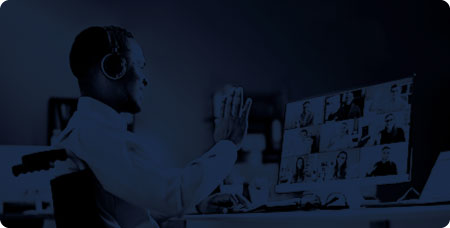 Host a Webinar with the MRC
Help the MRC community stay current on relevant fraud, payments, and law enforcement topics.
Submit a Request
Publish Your Document with the MRC
Feature your case studies, surveys, and whitepapers in the MRC Resource Center.
Submit Your Document