Exploring Insights from the Payment Landscape 2023 Survey
Blog
Payment Orchestration
Spreedly
Sep 21, 2023
Blog
By Andrew Sjogren, Director of Product Marketing
The intricacies of the global payment landscape are continually influenced by rapid technological advancements and shifting consumer preferences. Delving deep into these nuances, Spreedly, in collaboration with The Paypers — a revered independent source of news in global fintech, payments, and e-commerce — recently embarked on an extensive survey. Engaging over 100 organizations in the payments industry, spanning fintechs, merchants, and marketplaces worldwide, the intent was clear: to gauge their strategic plans for optimizing payment processes in the imminent future. This comprehensive analysis draws key insights from Spreedly's "Exploring Insights from the Payment Landscape" series, which showcases pivotal findings from this collaborative effort, starting with the burgeoning trend of payment orchestration.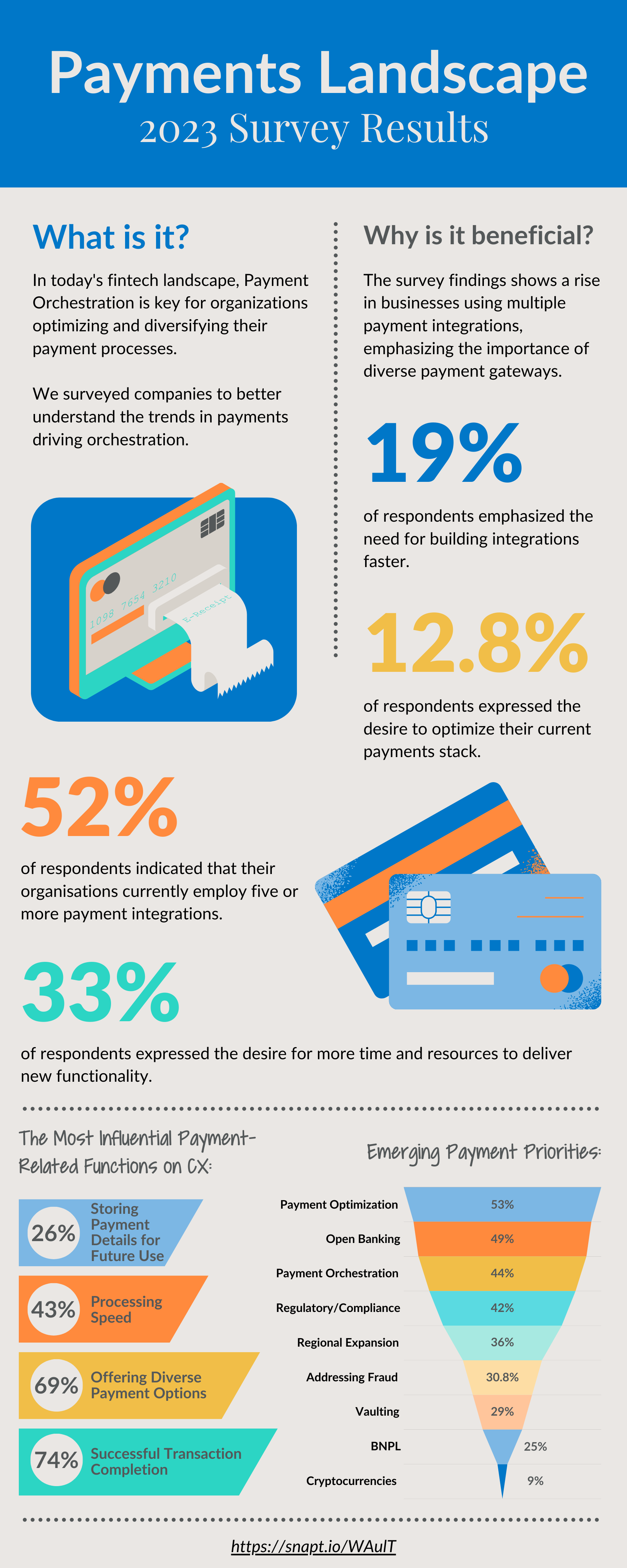 Understanding the Digital Payment Landscape: Global Trends and Predictions
Digital payments aren't just a trend; they're becoming the norm. As businesses transition to this new landscape, understanding growth trajectories, potential roadblocks, and future trends, including the promising role of payment orchestration, is essential.
Insight 1: Growth of Digital Payments
Adoption Rate: 50% of businesses plan to adopt digital payment methods within the next 12 months.
Preference: 67% favor a digital-first approach, citing convenience, speed, and security as top factors.
Insight 2: Barriers to Adoption
Top Challenges: Integration issues (48%), security concerns (45%), and understanding new payment technologies (42%).
Insight 3: The Rise of Payment Orchestration
Growth Prediction: By 2025, 70% of all businesses are likely to have adopted payment orchestration platforms.
Benefits: Enhanced efficiency, improved scalability, and greater flexibility in payment processing.
Insight 4: Prioritizing Payment Security
Cybersecurity Concerns: 38% of businesses view potential cyber threats as the most significant challenge in the next 12 months.
Investment: Over 60% plan to invest more in enhancing payment security protocols.
Optimizing Payments: The Role of Technology and Innovation
Technological advancements continue to reshape the way we transact. From the growing allure of contactless payments to the potential of blockchain and the intelligence of AI, it's an era where innovation meets everyday payments.
Insight 1: The Age of Contactless Payments
Adoption Rate: A staggering 85% of customers prefer contactless payment options.
Key Players: Apple Pay, Google Wallet, and Samsung Pay leading the charge.
Insight 2: Blockchain's Rising Significance
Potential: Over 40% believe that blockchain could revolutionize payment systems.
Areas of Impact: Fraud prevention, faster transaction times, and reduced costs.
Insight 3: AI and Payment Systems
Implementation: 35% of businesses are already integrating AI into their payment systems.
Benefits: Enhanced customer experience, predictive analytics, and improved security.
Deciphering the Complexities of Global Payments
Global commerce isn't just about selling worldwide; it's about transacting effectively. The varying regional payment preferences, intricacies of cross-border transactions, and the regulatory environment make a holistic approach essential.
Insight 1: The Need for a Holistic Strategy
Challenges: Different payment preferences across regions and the complexity of cross-border transactions.
Solution: Adopting a global-first approach.
Insight 2: Regional Payment Preferences
Europe: A majority prefer card payments, with bank transfers following closely.
Asia: Digital wallets are reigning supreme, especially in countries like China and India.
Insight 3: The Role of Regulations
Implication: Regulatory differences across countries make global expansion challenging.
Way Forward: Collaborative efforts between payment providers and regulatory bodies.
Understanding the Value of Customer Experience in Payments
Payments are more than just transactions; they're experiences. It's not just about transferring funds but ensuring satisfaction, offering choices, and delivering both speed and security. This section underscores the nexus between payment processes and customer satisfaction.
Insight 1: Successful Payments Win Customer Satisfaction
Key Statistic: 74% cite "successful completion" of a transaction as pivotal for customer experience.
Strategy: Ensure a fully optimized payment infrastructure with a core payment orchestration strategy.
Insight 2: Customers Want Their Preferred Payment Methods
Data Point: 69% acknowledge the importance of offering diverse payment methods.
Examples: iDEAL in The Netherlands and Pix in Brazil.
Insight 3: Processing Speed is Vital
Key Finding: 43% state processing speed as "critical" for customer experience.
Solution: Payment orchestration and optimization.
Insight 4: Secure Payment Storage is Essential
Survey Result: 26% find storing payment details for future use as vital.
Solution: Implement optimal payment data storage solutions, such as Advanced Vaulting.
Conclusion
Spreedly's collaboration with The Paypers on the "Payments Landscape 2023 Survey" has underscored the rapidly evolving dynamics of the payment industry. Key findings highlight the ascent of payment orchestration, the need for advanced tools for development teams, shifting global payment priorities, and the pivotal role of customer experience in payment processes. As businesses strategize for the future, integrating these insights will be crucial for success in the ever-adaptive payment landscape.
About Us
Spreedly's Payments Orchestration platform enables and optimizes digital transactions with the world's most complete payment services marketplace. Built on Spreedly's PCI-compliant architecture, our Advanced Vault solution combines a modern feature-set with rule-based configurations to optimize the vaulting experience for all stored payment methods. Global enterprises and hyper-growth companies grow their digital business faster by relying on our payments platform. Hundreds of customers worldwide secure card data in our PCI-compliant vault and use tokenized card data to enable and optimize over $45 billion of annual transaction volumes with any payment service. Spreedly is headquartered in downtown Durham, NC.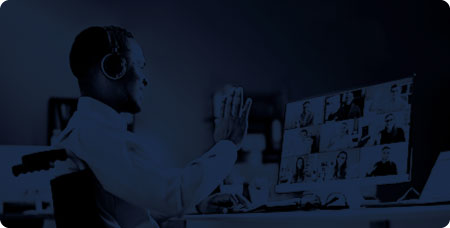 Host a Webinar with the MRC
Help the MRC community stay current on relevant fraud, payments, and law enforcement topics.
Submit a Request
Publish Your Document with the MRC
Feature your case studies, surveys, and whitepapers in the MRC Resource Center.
Submit Your Document