Online Fraud and Strong Authentication: it's all about the balance
Member News
Blog
Authentication
Thales
May 18, 2023
Blog
Fraudsters go where the money is
Since the debut of the internet, online fraud has only accelerated and gotten more sophisticated than ever.
Consumers have come to accept the risk as inevitable, and 62% think so as a Paypal research revealed.1
Stolen credit cards, identity theft, phishing, data breaches, and ransomware, among all types of online frauds, industries are struggling to find the right balance between security and friction from customer experience.
Companies are leveraging technology to protect online businesses wherever a potential risk exists by having a layered approach during every stage of the user journey but the cost of fraud remains high.
For instance, online commerce fraud has increased by almost 20% since 2019. In the US only, $1 lost to fraud will cost merchants $3.75.2
As our phones have become indispensable in our daily lives, spending almost 4 hours a day on mobile devices3, mobile commerce become a key contributor to this increase.
Fraudsters go where the money is, and the popularity and profitability of online commerce are more than appealing.
So how can companies respond to online fraud?
In this article, we will look specifically at merchants' challenges, and how strong authentication can help support and mitigate fraud, while still limiting friction during one of the most tedious steps: payment checkout.
One consumer out of two expects online brands to be responsible for security
Consumers experience all sorts of authentication methods during payment checkout:
Entering a code received by SMS after entering the credit card data,
Entering a code or fingerprint validation in their bank app, bringing confusion as the consumer new to switch between different environments,
or just clicking pay, with no further validation when the card info has been tokenized and the merchant manages silent authentication or exemption
Consumers experience friction and may for various reasons, all very legitimate at the time, abandon the checkout process and leave. From having to create an account to making a mistake entering my credit card info, seeing a payment declined when there was no reason for it and having to try another card or just giving up after the third trial and fail.
Yet this shouldn't prevent the implementation of Strong Customer Authentication – securing the consumers, and reducing fraud and its cost for merchants, especially when the demand and growth for eCommerce are there and shows no sign of slowing down in the next years.
With 48% of the customers feeling that online brands are responsible for fraud and identity theft4, addressing security is a must for merchants.
In Europe, EMV 3DS is the most common way to manage user authentication, making CNP transactions more secure, and reducing fraud and false declines. And other countries are considering implementing SCA mandates.
The major payment schemes are also promoting approaches to improving security while optimizing the payment experience.
There is no question of why SCA is needed but how to best implement it.
who I am, what I have, what I know – but make it secure and frictionless
Today, with the rise of mobile apps and payments, consumers have high expectations when purchasing online. Ordering a taxi, watching a movie, or getting food delivered is so easy that the payment experience simply disappears. Payments are invisible and processed in the background, bringing secure frictionless payment experiences, and more conversions for merchants. Returning customers and subscriptions, as well as payment methods like Click-to-Pay or Apple Pay, make any payment easy, whether the device is on a desktop or mobile.
And the good news is with the rise of mobile payments, one of the smoothest and easiest strong customer authentication features is biometrics (who I am) combined with the possession factor (what I have, the mobile in this case).
Card not Present fraud can strongly be tackled with network tokens, coupled with strong and frictionless authentication. Every single dollar merchant can invest and not lose in fraud, can maximize their revenues and improve the conversion rate.
It allows merchants to be ahead of the game, and find the correct balance between security and friction. Not waiting for mandates or regulations to enforce its usage.
eCommerce is growing, and with credit cards still being the preferred payment method with 53% globally5, fraudsters will only also want a piece of the cake.
Enabling strong authentication will be critical, not only for Europe, and it is key to move to technologies that will allow for more security while optimizing the payment experience and conversion.
Consumer data is secure with no to very little friction, merchants fraud declines while the approval rate increases.


About Thales
Thales helps financial institutions, PSPs and merchants to deliver secure and frictionless payment experiences.
Connect once with us to easily deploy network tokenization and frictionless authentication.
Expand globally and scale without struggles as we combine local presence with a global footprint.
We have years of expertise building secure, efficient and evolving solutions so you don't have to.
Our cloud-native token platform supports your fraud reduction and revenue increase while optimizing your total cost of ownership.
Learn more at Thales and feel free to reach out to us.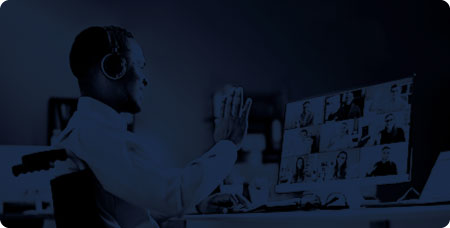 Host a Webinar with the MRC
Help the MRC community stay current on relevant fraud, payments, and law enforcement topics.
Submit a Request
Publish Your Document with the MRC
Feature your case studies, surveys, and whitepapers in the MRC Resource Center.
Submit Your Document
Related Resources
There are no related Events
There are no related Surveys