Seamless Transactions Through Tokenization and Vaulting
Blog
Andy Mchale, Senior Director of Product and Market Strategy, Spreedly
Oct 27, 2023
Blog
In the digital commerce landscape, achieving a seamless customer experience hinges significantly on the efficiency and security of the checkout process. The twin pillars ensuring this are tokenization and vaulting. These mechanisms not only safeguard sensitive payment information but also streamline transaction processes, making them vital for modern merchants and merchant aggregators.
Understanding Tokenization
Card Tokenization, in essence, is the process of replacing actual customer payment details with distinct tokens. These tokens are equipped with specific identification codes symbolizing the client's payment information, thereby ensuring an enhanced level of security in the transaction process.
The Market For Tokenization
The global tokenization market is set to experience a compound annual growth rate of 18.4%, culminating in a market valuation of $5.2 billion (USD) by the period's end. This growth can be attributed to:
Escalating

popularity

of

alternative

payment

systems
Unprecedented

tokenization

adoption

by

the

retail

and

eCommerce

sectors
Urgent

demand

for

payment

and

data

safety

in

the

era

of

digital

transformation
Tokenization's global appeal has witnessed a significant surge in recent times. From 2020 to 2027, the worldwide tokenization market is set to experience substantial growth; a projected $6.8 Bn according to Business Wire.
Navigating Tokenization & Vaulting
Within the payment sphere, tokenization entails substituting real customer payment details with distinct tokens. Coupled with effective vaulting, which securely stores these details, the success of tokenization hinges on ensuring that customer payment
information is both current and precise. This two-pronged approach guarantees enhanced security and a seamless transaction experience.
Understanding Vaulting
When it comes to storing sensitive payment information, a payment vault is the gold standard. These secure digital repositories offer enhanced protection for customer payment data, effectively reducing the potential risks associated with data breaches. By leveraging vaulting solutions, merchants can ensure that they are not only compliant with necessary regulations but are also providing a secure transaction environment for their customers.
Vaulting Essentials
Storing

customer

payment

details

ideally

requires

using

a

payment

vault
Such

vaults

provide

relief

to

you

from

the

complexities

of

PCI

compliance
Employing

a

standalone

vault

solution

offers

the

liberty

to

incorporate

any necessary

payment

service

or

gateway
Gateway-specific

vaults

can

curtail

your

ability

to

engage

other

payment

providers
How Payments Orchestration Enables Tokenization
For maximizing the benefits of tokenization, an all-encompassing solution is required. Payment orchestration offers a comprehensive framework that streamlines and enhances the tokenization process. Through orchestration, businesses can efficiently integrate various payment systems and manage tokenized data more effectively.
Payments Amalgamation
Payment orchestration should not bind merchants and aggregators to specific vendors. By choosing vendor-agnostic orchestration, businesses gain the flexibility to select from a wider array of payment services. This ensures that they are not confined to the offerings of a single provider but can tailor their payment strategies based on diverse and evolving needs. It also means businesses aren't tethered to a single provider's method of tokenization or vaulting approach. Instead, they can seamlessly integrate and adapt to a diverse array of services, ensuring the most secure and efficient handling of sensitive payment data.
Universal Vault Access

Agnostic orchestration lets you save payment data in a universal vault, accessible via virtually any secure payment service integration. Say you want to start transacting with a different gateway as a test. Instead of moving all of your cards, you can instead access the Spreedly vault and transact with 20 percent of them.
Simple Account Updating
Maintaining the tokens' relevance becomes effortless on your part, especially with automated updating tools. As quoted from the article Solutions Stack: Keep Customers Transacting:
"Maintaining accurate and contemporary card data ensures smooth transactions and customer satisfaction. However, stored cards often expire or are canceled, jeopardizing your transaction capabilities with stored cards."
For many merchants and merchant aggregators, who rely on recurring payments there is a direct revenue impact on ensuring customer payment information is up-to-date. This requires a system to be in place that regularly updates and refreshes a customer's payment information so when it comes time to charge their card the odds of an approved transaction are considerably increased.
Embrace an Agnostic Approach
A Payments Orchestration platform, including features like Network Tokenization and Account Updater, bolsters a flexible payment strategy. Leveraging an agnostic approach means businesses can move beyond traditional confines and choose a blend of payment services that align with their specific needs. This versatility fosters innovation and efficiency, ensuring that companies remain agile in the face of an ever-changing payment ecosystem.
Leverage a Global Payment Environment
With orchestration, a truly global payment environment is one designed for modern merchants and aggregators. It provides access to any number of distinct payment services through a single API. This streamlined integration ensures that businesses can easily tap into a vast network of payment types, fraud tools, and gateways, making transactions smoother.
Store Cards In Advanced Vault
A strategic payments vault goes beyond mere storage, optimizing payment methods by combining modern lifecycle features, data-enrichment, and network tokenization with active management. An agnostic, PCI-approved vault enables portability. Such a feature ensures that sensitive payment data is securely stored while also facilitating effortless transitions between your network and your chosen payment services. This level of sophistication and flexibility is invaluable for businesses looking to thrive in today's dynamic payment landscape.
The Future of Seamless Payments
As you seek to enhance your transaction capabilities, embracing tokenization and vaulting through orchestration ensures both security and fluidity in the digital transaction landscape.
---
About Us
Spreedly's Payments Orchestration platform enables and optimizes digital transactions with the world's most complete payment services marketplace. Built on Spreedly's PCI-compliant architecture, our Advanced Vault solution combines a modern feature-set with rule-based configurations to optimize the vaulting experience for all stored payment methods. Global enterprises and hyper-growth companies grow their digital business faster by relying on our payments platform. Hundreds of customers worldwide secure card data in our PCI-compliant vault and use tokenized card data to enable and optimize over $45 billion of annual transaction volumes with any payment service. Spreedly is headquartered in downtown Durham, NC.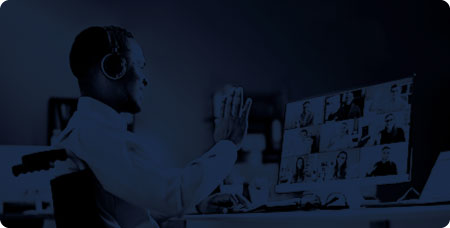 Host a Webinar with the MRC
Help the MRC community stay current on relevant fraud, payments, and law enforcement topics.
Submit a Request
Publish Your Document with the MRC
Feature your case studies, surveys, and whitepapers in the MRC Resource Center.
Submit Your Document