Consumer Survey Shows Just How Dramatically COVID-19 Has Transformed Holiday Shopping This Year
Member News
News
Signifyd
Oct 22, 2020
Member News
One out of every three consumers has lied or bent the rules in order to obtain free or discounted products from online retailers, a Signifyd survey of 1,500 U.S. consumers has found.
SAN JOSE, CA -- One out of every three consumers has lied or bent the rules in order to obtain free or discounted products from online retailers, according to a Signifyd survey. Consumers also said they will avoid shopping in stores this holiday season because of the threat of COVID-19, with 54.5% telling pollsters they will limit store visits as much as possible and 22.9% saying they will not shop in brick-and-mortar stores at all.
Instead, consumers will turn to options such as curbside pickup, which is growing in popularity as the pandemic drags on. More than 34% of respondents said they would rely more heavily on curbside service and 41.5% said they would be turning to its better-established cousin, buy online, pick up in store.
The survey findings provide a warning sign for retailers as they move into the most crucial selling season of the year: a significant number of consumers have no qualms about taking advantage of merchants and many others expect new and safer ways to buy their gifts and goods.
Seven months of living with the pandemic has dramatically altered consumers' shopping behavior and sense of fair play when it comes to their relationships with online retailers. In fact, the survey found that:
40.3% of consumers said they had sought a refund from their credit card companies for a charge on their bill that they falsely claimed was fraudulent
33.2% of consumers admitted to seeking a refund by falsely claiming that an ordered package never arrived or that an item was unsatisfactory in order to keep the product and a refund
30.5% of consumers acknowledged violating discount or promotion rules by, for instance, claiming to be a "first-time buyer" or using a one-time-only discount more than once
"It's disheartening to see the extent to which some consumers are willing to take advantage of merchants who have shown such resilience in the face of massive disruption caused by COVID-19," Signifyd CEO Raj Ramanand said. "Fortunately, we have the solutions and expertise to turn back these forms of digital shoplifting and we continue to innovate to protect retail enterprises every day."
Survey respondents also indicated that COVID-19 has changed the way they will shop in both the short-term and the long-term. This holiday season they will be spending less, shopping online more, and paying close attention to the measures taken to keep them safe from COVID-19 in brick-and-mortar stores. For instance, more than three-quarters of respondents said they would shop only in stores where employees and customers are required to wear face masks.
Moreover, a number of the habits being established in the pandemic will last long after the holiday and COVID-19. Nearly 80% of respondents said they expected to be shopping differently a year from now than they were a year ago.
The Signifyd survey was conducted by market researcher Upwave from September 3-16. For more on the survey, visit the
Signifyd Blog
.
About Signifyd
Signifyd provides an end-to-end Commerce Protection Platform that leverages its Commerce Network to maximize conversion, automate customer experience, and eliminate fraud and customer abuse for retailers. Signifyd counts among its customers a number of companies on the Fortune 1000 and Internet Retailer Top 500 lists. Signifyd is headquartered in San Jose, California, with locations in Denver, New York, Belfast, and London.
For more information, please visit:
https://www.signifyd.com/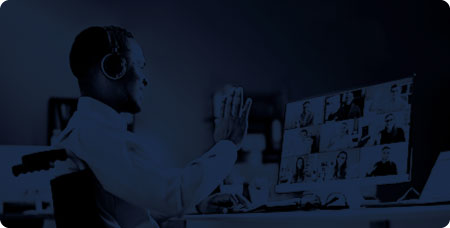 Host a Webinar with the MRC
Help the MRC community stay current on relevant fraud, payments, and law enforcement topics.
Submit a Request
Publish Your Document with the MRC
Feature your case studies, surveys, and whitepapers in the MRC Resource Center.
Submit Your Document