Skillshare Partners with Chargehound to Seamlessly Scale Chargeback Representment
Member News
News
Chargehound
Nov 30, 2020
Member News
OAKLAND, CA - NOVEMBER 19, 2020 -- Chargehound, the only fully automated chargeback solution on the market, today announced a partnership with Skillshare, the world's largest online learning community for creativity. Using Chargehound's automated dispute solution, Skillshare is now fighting 100% of its chargeback volumes, allowing the company to focus on delivering the best possible experience to students and teachers across the globe.
Skillshare kicked off 2020 with a renewed focus on the creative community and in the months following the global pandemic has experienced unprecedented growth. With new member sign-ups tripling and members watching three times the number of lessons, Skillshare is focused on streamlining operations to better meet members' creative needs.
As membership numbers grew, Skillshare also experienced an increase in chargebacks, creating new challenges for the customer experience team. Skillshare partnered with Chargehound to automate the chargeback process, allowing team members to focus on providing hands-on customer support. With 100% of disputes being fought automatically, Skillshare has already seen a significant increase in revenue recovery, without any additional capital or operational expenses.
"Experiencing rapid growth this year has been both exciting and presented new opportunities to create efficiencies that improve the customer experience. Prior to partnering with Chargehound, we responded to chargebacks manually, which was not a sustainable option as we grew," said Rebecca Youngdahl, Senior Customer Experience Manager at Skillshare. "Working with Chargehound frees up team members to focus on creating the best possible customer experience, and provides deep insights on how to prevent chargebacks moving forward."
"As people across the world explore new creative outlets, Skillshare has emerged as a leader in the online learning space. We are looking forward to serving as a strategic partner to Skillshare for chargeback representment as they scale and streamline their business operations," said Pallavi Kuppa-Apte, Chief Operating Officer at Chargehound.
By automating the chargeback process, merchants are able to scale their dispute operations to fight every chargeback without using valuable employee time on the process. Chargehound is designed to scale alongside its customers, allowing merchants to take control of their chargebacks by automating the entire process and surfacing valuable insights.
About Chargehound
As the only fully automated chargeback solution on the market, Chargehound is a revenue recovery solution that helps merchants fight 100% of chargebacks. With the ability to process up to 250,000 chargebacks per minute across any currency, Chargehound integrates with major payment processors and creates custom templates designed specifically to enable merchants to improve win rates and maximize revenue recovery. With Chargehound, merchants free up time and resources, scale operations with zero CapEx and OpEx, and gain valuable insights for fraud prevention, all while recovering lost revenue. Chargehound was founded by Adrian Sanders and Dmitri Cherniak and is based in Oakland, CA. Find out more at
https://www.chargehound.com/
or follow
@chargehound
on Twitter.
About Skillshare
Skillshare is the world's largest online learning community for creativity. With more than 12 million registered members and over 30,000 video-based classes in a wide range of creative disciplines from graphic design to photography to painting and illustration to interior design -- taught by industry experts including Roxane Gay, Aaron Draplin, Emily Henderson, Thomas Frank, and Jeff Staple -- Skillshare's mission is to support professional and personal growth through creativity. To learn more, go to:
https://www.skillshare.com/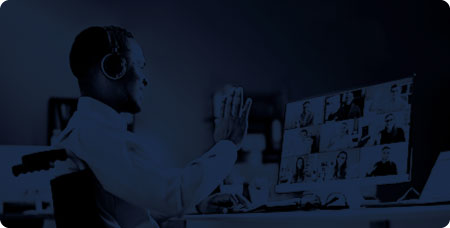 Host a Webinar with the MRC
Help the MRC community stay current on relevant fraud, payments, and law enforcement topics.
Submit a Request
Publish Your Document with the MRC
Feature your case studies, surveys, and whitepapers in the MRC Resource Center.
Submit Your Document