Spreedly Enables 3DS2 Compliance Via Its Payments Orchestration Platform
Member News
News
3D Secure
Authentication
EMV
EMV 3DS
Multi-factor Authentication
Spreedly
Dec 10, 2020
Member News
Offers Single Solution for Strong Customer Authentication Needs
Spreedly, the software company that accelerates global commerce by offering a secure and flexible platform that welcomes all payments participants, offers customers the option to use its Payments Orchestration Platform as a single solution for their Strong Customer Authentication (SCA) needs.
Building upon the organization's current depth and breadth of 3DS offerings, Spreedly's 3DS2 / EMV 3DS solution helps ensure payments teams maintain compliance with rapidly evolving regulatory changes. The deadline for EMV 3DS compliance is December 31, 2020. This support for EMV 3DS ensures that organizations can keep transacting in markets where it is essential and at the same time benefit from reduced rates of fraud.
"For merchants, platforms and online marketplaces whose businesses rely on many gateway integrations, developing and supporting a different authentication solution for each can be especially challenging. Additionally, for organizations who employ revenue optimization techniques such as
Smart Routing
, 3DS challenges from multiple providers can create a poor customer experience if ineffectively managed," explained Lee Jacobs, director of product management with Spreedly. "Spreedly's EMV 3DS platform reduces the complexity of implementing EMV 3DS across multiple gateways with a single, unified payments orchestration layer. That reduces complications for payments teams, cuts maintenance costs, and delivers a superior checkout experience for consumers. The deadline for EMV 3DS is now upon us and Spreedly is ready to help."
Spreedly's EMV 3DS solution collects and sends cardholder data to its 3DS server in order to perform Transaction Risk Analysis and increase a cardholder's chances of a frictionless checkout experience. Spreedly's EMV 3DS solution also includes the addition of EMVCo-certified iOS and Android SDKs in order to power a lightweight EMV 3DS solution in native mobile applications. Authentication results can then be passed to any compatible gateway on the Spreedly platform. The solution also makes it so that merchants only need to register once with Spreedly's EMV 3DS solution, rather than registering individually for each gateway's 3DS tool.
Originally developed by Visa, 3-D Secure has been around for more than 15 years. In 2018, EMVCo developed the next generation standard to improve fraud screening while enhancing the customer experience.
EMV 3DS is a multi-factor authentication
protocol used to confirm digital identity during checkout. In addition to the primary account number, you are required to provide something you
have
, something you
know
, or something you
are
in order to confirm that you are the legitimate account holder during a card-not-present (CNP) transaction. To support enhanced risk-based decision making for card issuers, EMV 3DS (also known as 3DS 2.x) collects 10 times more data than version 1. Using device data as preferred means for authentication, a consumer is likely to receive a frictionless transaction flow without even realizing authentication has happened in the background.
3DS2 is widely expected to be an eventual global requirement on all transactions.
Organizations can use Spreedly's EMV 3DS solution today.
Visit us here
to learn more about how Spreedly eases the burdens of regulatory compliance.
About Spreedly
We orchestrate payments for the world's most innovative businesses. Global enterprises and hyper-growth companies grow their digital business faster by relying on our payments platform. Hundreds of customers worldwide secure card data in our PCI-compliant vault and use tokenized card data to enable and optimize nearly $14 billion of annual transaction volumes with any payment service. Spreedly is headquartered in downtown Durham, North Carolina.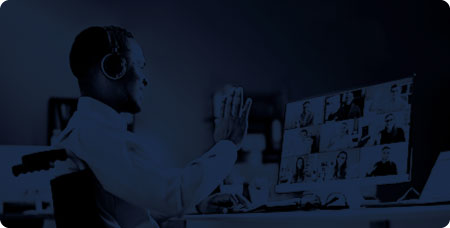 Host a Webinar with the MRC
Help the MRC community stay current on relevant fraud, payments, and law enforcement topics.
Submit a Request
Publish Your Document with the MRC
Feature your case studies, surveys, and whitepapers in the MRC Resource Center.
Submit Your Document
Related Resources
There are no related Events
There are no related Surveys