Checkout.com Targets $100 Billion Real-Time Payments Opportunity with Payouts Product Launch
Member News
News
Checkout.com
Apr 13, 2021
Member News
*Payouts enable merchants to make seamless payments directly to billions of cards and bank accounts globally with a single integration
*Global real-time payments market projected to expand almost 10 x to $100 billion in 2028 [1]
*Solution provides multi-country, multi-currency financial transfers for remittance, digital wallet, travel, insurtech, online content, and gig economy industries
APRIL 13 2021, NEW YORK
-- Checkout.com, the leading cloud-based global payment solutions provider, today announced that it is launching its Payouts Product, enabling merchants to make seamless payments directly to eligible recipients' cards and bank accounts.
The solution will enable merchants to make payouts in real-time [2] to over four billion cards in over 174 countries and seamless payments to local bank accounts in over 40 countries around the world. It also leverages market-leading scheme and interbank foreign exchange (FX) rate sources, leaving global merchants with minimal exposure to currency fluctuations. Payouts will enable the remittance, digital wallet, travel, insurtech, and the gig economy industries to deliver more efficient, faster payments as a competitive differentiator. Checkout.com is the only payment service provider to have built a completely new infrastructure that spans the entire payouts value chain.
Market analysis from Grand View Research highlights the scale of the real-time payments opportunity, with the global real-time payments market in 2020 valued at $10.64 billion and projected to expand almost ten-fold by 2028 to $99.73 billion [3]. Through a single technical API integration with Checkout.com, merchants are able to unlock the benefits of real-time payments and reach billions of cards and bank accounts globally. Checkout.com's early adopter merchants have experienced a 600% increase in transaction volume YoY for their Pay to Card operations.
Guillaume Pousaz, CEO and Founder of Checkout.com, said: "Checkout.com is equipping merchants with the technology to transform payouts from a functional component of business to a strategic growth lever to drive exceptional experiences, expand into new markets and boost profitable growth. Agile enterprises are looking for ways to innovate on the payments journey. Legacy payout systems simply cannot scale with them. Checkout.com's payouts solutions will give merchants the ability to facilitate the movement of money more freely. This is part of our commitment to removing the financial complexity for merchants, allowing them to innovate and unlock new growth opportunities."
"Businesses expect better money movement tools in order to remain competitive and thrive in an increasingly digital world," said Ruben Salazar, SVP, Global Head, Visa Direct. "Collaborating with Checkout.com to bring near real time, digital payouts to merchants globally is a critical element of our innovation strategy to help remove pain points and barriers businesses face today. Visa Direct is an important component of making payouts as simple, quick, and secure as consumer payments are today."
Payouts in Practice
Leading fintech businesses such as MoneyGram, Coinbase, Wise, and Curve rely on Checkout.com for a fast, reliable, adaptable, and safe platform that gives granular access to the data and pricing behind every transaction. They are now adopting Checkout.com's Payouts solution to seamlessly reach recipients across the globe.
Another customer benefitting from Checkout.com's Payouts capabilities is Wise -- formerly TransferWise -- which has over nine million customers moving £4.5 billion across its platform every month. By using Checkout.com's innovative payments technology, Wise is able to continually innovate to deliver on its mission of creating a world of "money without borders" and bring lower costs and greater ease to its customers. Wise recently partnered with Checkout.com to launch its global card payouts feature, leveraging Checkout.com's Payouts expertise. This allows the sender to transfer money instantly to a recipient's payment card nearly anywhere in the world.
Aleksandr Povarov, Product Manager at Wise, said: "Our business is moving money globally. It is extremely complex, especially at scale. And the legacy platforms and technologies powering payments are cumbersome, opaque, and expensive. So we knew that if we were to create an entirely new underlying network we needed to find a payment service provider that would allow us to cut through this complexity."
"Checkout.com offered us robust cross-border capabilities and helped to accelerate the pace of our expansion. It integrates with our existing customer experience and unlocks transfers to billions of cards worldwide through a single API. It's a game-changer not to need a different integration for every region."
In January 2021, Checkout.com announced its Series C which valued the business at $15 billion, making it one of the world's largest fintechs globally and EMEA's most valuable venture-backed business. This funding laid the groundwork for continued strategic investments and product developments, like the Payouts product.
Checkout.com press contact: Lewis Jones
pr@checkout.com
About Checkout.com
Checkout.com empowers businesses to adapt, innovate, and thrive with the payments services they deserve. The company's technology makes payments seamless. Flexible solutions, granular data, and instant insights help global enterprises launch new products in new markets and create outstanding customer experiences. They provide the fastest, most reliable payments in more than 150 currencies, with in-country acquiring, world-class fraud filters, and reporting, through one API. And they can accept all major international credit and debit cards, as well as popular alternative and local payment methods. Checkout.com launched in 2012 and now has a team of 1100 people across 17 offices worldwide, offering local expertise where it is needed. Find out more at
checkout.com
.
[1] Real-Time Payments Market Size & Share Report, 2021-2018, Grand View Research, January 2021
[2] Funds typically available within 30 minutes, based on the customer's issuer, up to a maximum of 48 hours
[3] Real-Time Payments Market Size & Share Report, 2021-2018, Grand View Research, January 2021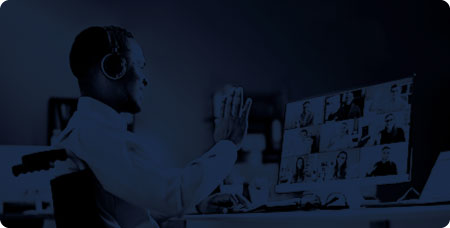 Host a Webinar with the MRC
Help the MRC community stay current on relevant fraud, payments, and law enforcement topics.
Submit a Request
Publish Your Document with the MRC
Feature your case studies, surveys, and whitepapers in the MRC Resource Center.
Submit Your Document