MRC Announces Antarctic Expansion
Member News
News
Merchant Risk Council
Apr 01, 2021
Member News
Seattle, WA - April 1, 2021
-- Fresh off its March 23 Member Meeting, the MRC announced today that it is expanding to Antarctica, becoming the first eCommerce fraud and payments organization to establish a presence on Earth's southernmost continent.
"MRC members made it clear during our Member Meeting that they do not want us to stop with our recently announced expansion into APAC," said Julie Fergerson, MRC CEO. "We could have selected Latin America, Africa, or even the Middle East. However, earlier this year a massive winter storm hit my home state of Texas. Staring outside, I was hypnotized by the ice and snow. That got me thinking about Antarctica, and the rest is history. I am SO EXCITED to make Antarctica the MRC's next region!"
"I am delighted -- absolutely delighted -- that Antarctica has been selected as the next region of focus for the MRC," remarked Úna Dillon, MRC Vice President of Global Expansion and Member Advocacy. "The people and penguins of Antarctica will benefit tremendously from the many benefits we offer our members. Advocating for both groups is critically important to us."
The MRC's inaugural event on the continent, MRC Connects Antarctica, will take place November 31, 2021. Registration for MRC Connects Antarctica will open June 31. "This first-of-its-kind event will be held during late spring in Antarctica and will take place outdoors, unless the leopard seals are extra hungry," said Lea Prosenica, MRC's Director of Marketing and Events. "The safety of our attendees is our highest priority. We encourage everyone to dress appropriately. I always recommend layers. Just like eCommerce fraud prevention -- use a layered approach," Prosenica commented.
Check back on the MRC website,
merchantriskcouncil
.org, on April 31 for details on the location and agenda.
About the MRC
The MRC is an unbiased global community providing a platform for eCommerce fraud and payments professionals to come together and share information. As a non-profit 501(c)6 organization, the MRC's vision is to make commerce safe and profitable everywhere by offering proprietary education, training, and networking opportunities, as well as a welcoming forum for timely and relevant discussions. The MRC was launched in 2000, at the start of the eCommerce boom, by a small group of industry professionals from leading consumer brands united by the goal of fighting against online fraud. Since its inception, the MRC has also added online payments to its portfolio, expanding its presence further into eCommerce, and continues to be at the forefront of industry evolution and the continued fight against fraud. The MRC is headquartered in Seattle, Washington, but embraces membership from across the globe -- Antarctica included.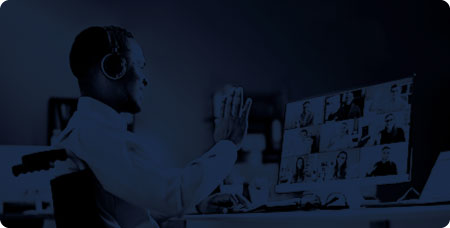 Host a Webinar with the MRC
Help the MRC community stay current on relevant fraud, payments, and law enforcement topics.
Submit a Request
Publish Your Document with the MRC
Feature your case studies, surveys, and whitepapers in the MRC Resource Center.
Submit Your Document