Regis24 Develops AI-based Technology for Identity and Delivery Address Verification in eCommerce
Member News
News
Regis24
Jan 21, 2021
Member News
Berlin - January 6, 2021
-- Berlin-based Regis24 GmbH, a leading provider of identity, credit, and creditworthiness information (
www.regis24.de
), has repositioned itself as a data tech company. In order to actively shape the market change, Regis24 now increasingly offers innovative products in the field of credit risk and fraud management in addition to the solutions of a classic credit agency -- the only independent one in Germany. With the HIVE platform and IdentConnect technology, the company has developed AI-based solutions that serve risk and fraud detection in eCommerce in near real time based on reputable, DSGVO-compliant data sources. The first product innovations are the IdentityCheck and the Delivery AddressCheck. For the first time, retailers can carry out qualified delivery address checks in real time.
New solutions for new requirements
In addition to reliable identity and creditworthiness data investigations, Regis24 also focuses on innovative risk management. "We have been successfully asserting ourselves on the market for almost 18 years," reports Regis24 managing director Urs Bader. "And it is changing permanently and ever faster. This includes the requirements for the principle of credit agency. We are convinced that the traditional credit agency and scoring principles have had their day. That is why we have made the transition from a classic credit agency to a data tech company." Regis24's vision is to become an integral part of the decision-making process in the economic consumer process of every company in the future -- because trust, based on reliable risk and fraud detection, is increasingly indispensable, especially in online business.
IdentityCheck and Delivery AddressCheck
Against this background, Regis24 is now positioning itself as a data-tech company from Germany with innovative solutions that make a valuable contribution, especially in online purchasing processes.
IdentityCheck against identity theft and fraud: compares personal data against databases with existing identities and delivers the result of the identity query in real time.


Delivery Address Check can qualitatively validate delivery addresses in real time using a modern GraphQL interface and is thus an unrivaled innovation on the German market. For online retailers, this means both intact customer relationships and significantly reduced costs and efforts in collection management, fraud protection, and mail return processing.
These solutions are based on the platform solution HIVE and the AI-based IdentConnect technology from Regis24.
IdentConnect and HIVE as an intelligent technology basis
With IdentConnect, the company has specially developed an AI-supported database technology that delivers better query results, for example to identify a buyer in an online shop, in real time. The intelligent system links and analyses the data and uses scoring to determine whether the identity of a customer, including the associated delivery, contact, and payment details, is valid or plausible. Thanks to machine learning, the AI keeps improving its own model -- and thus its predictions. This approach is complemented by another new development from Regis24, the HIVE platform solution. Retail companies make their fraud data available for this, for example: HIVE brings them together in a DSGVO-compliant manner in the dedicated platform environment -- currently more than 35 million data records. IdentConnect compares them using various data points and cleanses the data. In this way, every query delivers validated results.
Data quality and data protection at the highest level
A decisive advantage here is that not only the data of the requesting company flows into the evaluation. Rather, the AI combines all individual data points into a complete data set. This is done with maximum data protection: each participating retailer must prove that it has collected the data in accordance with the rules and has implemented all required data protection measures. The various data sources are linked to HIVE via interfaces. Access to external data by other users of the platform is thus excluded. The data analysis itself takes place outside the platform. There is no mutual exchange of data. In addition, Regis24 invests in its own data protection department and is externally auditable for its customers.
Fighting online fraud
"Thanks to its innovative pooling approach, the HIVE platform solution will give participating companies in particular new strength in the fight against online fraud," Urs Bader is certain. Thanks to the high-performance AI-based analysis of IdentConnect and the large amount of high-quality data on HIVE, each company can decide individually and in real time to what extent trust is justified in the respective upcoming purchasing process. False identities and criminal intent are detected very reliably. Not only can merchants effectively thwart identity theft or refund fraud and protect themselves against non-payment, they are also on the safe side when it comes to evaluating new customers. "Regis24 doesn't just want to keep pace with change," emphasises Urs Bader. "We want to actively shape it in the interest of our customers. That is why it is our claim to develop revolutionary and at the same time legally compliant solutions based on the latest technologies."
About Regis24
Founded in 2003, the Berlin-based company has focused from the outset on developing innovative, technological solutions that offer more than conventional identity and creditworthiness data investigations. Consequently, in 2020 it took a further step in its development: beyond a credit agency to a data tech company. To this end, the development team has grown considerably, which includes data science specialists as well as data protection experts. The focus is on AI-based solutions adapted to the needs of the respective industry. The approximately 500 customers include corporations as well as small and medium-sized enterprises from the banking, insurance, energy, debt collection, retail, and eCommerce sectors as well as public institutions. In addition, Regis24 successfully closed a financing round for a seven-figure convertible loan in October 2020. In line with the motto "If you want to draw the right conclusions tomorrow, you have to push the new today" Regis24 is committed to its culture of innovation as an impulse generator and sought-after discussion partner in various associations and interest groups. In 2019, approximately 50 employees generated a turnover of almost 14 million euros.
Kontakt:
Regis24 GmbH
Philippe Strübbe
Wallstr. 58
10179 Berlin
Deutschland
Tel: +49 (0)30-44350-240
philippe_struebbe@regis24.de
https://www.regis24.de
Möller Horcher Kommunikation GmbH
Julia Schreiber
Heubnerstr. 1
09599 Freiberg
Deutschland
Tel. +49 (0)3731-2070-915
julia.schreiber@moeller-horcher.de
https://www.moeller-horcher.de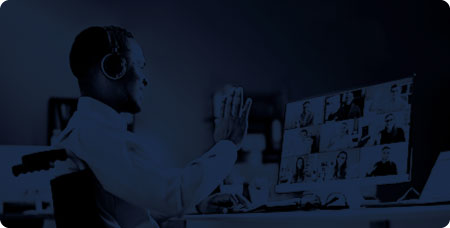 Host a Webinar with the MRC
Help the MRC community stay current on relevant fraud, payments, and law enforcement topics.
Submit a Request
Publish Your Document with the MRC
Feature your case studies, surveys, and whitepapers in the MRC Resource Center.
Submit Your Document
Related Resources
There are no related Events
There are no related Presentations
There are no related Surveys
There are no related Webinars