Axerve publishes white paper on Payment Orchestration�s role in unlocking cost-effective Ecommerce
Member News
News
Axerve
Sep 23, 2022
Member News
- Released today at this year's eTail Autumn Connect, a highly regarded omnichannel and Ecommerce forum, Axerve's new white paper explores Payment Orchestration as a key tool for managing multiple players in the payment flow
- In exclusive company data Axerve found that in the online fashion space, the choice of the optimal acquirer generated an increase in authorisation rates from a minimum of 5% all the way up to a substantial 9% increase
- Axerve's Head of International Sales, Claudia Cipolla will join a distinguished panel at the eTail event titled 'Optimising The Omnichannel Experience', with her discussions supported by the findings published in today's latest Axerve white paper
Milan, 13 September 2022
– Axerve, Payment Partner to Grow, specialising in creating accessible and frictionless payment solutions for Ecommerce and physical sales, today announces the release of a new white paper, 'Payment Orchestration: unlocking cost-effective Ecommerce for merchants in a multiple-payment provider ecosystem'. The white paper explores payment orchestration and assesses the positive impact that it is having on merchants through a range of mechanisms that support higher payment authorisation and cost-effective, streamlined checkout.
One of the most relevant modern payment innovations is payment orchestration. Even in its infancy, it has already had a significant impact on the Ecommerce sector across the globe as signaled by a new report published by Market Research, showing that the payment orchestration market has been rapidly expanding at a CAGR growth rate of 25.75% from 2021 to 2027. This growth has been triggered by the increasing needs of Ecommerce companies to reach new markets globally with a structured acceptance ecosystem able to offer multi-PSP solutions. In line with current trends, it is projected to reach a substantial US$ 4797.96 million market size by 2027.
In light of orchestration's importance to Ecommerce and retailers, Axerve's latest white paper explores the genesis of payment orchestration and the benefits it brings to merchants amid a bourgeoning Ecommerce sector characterised by an increasingly complex payment landscape with multiple PSPs and payment methods across multiple worldwide geographies that has fueled and necessitated the payment orchestration category's growth. The white paper takes a focused look at the positive results of integration between multiple players in the payment flow, resulting in optimised payment processes in terms of efficiency, speed and authorisation rates, which when aided by payment orchestration are boosted significantly.
These wins for merchants and customers alike are strikingly evidenced by Axerve's own aggregated client data and analysis of Axerve's Ecommerce clients who have adopted Payment Orchestra™, where Axerve reports that in the online fashion space, the choice of the optimal acquirer generated an increase in authorisation rates from a minimum of 5% to a maximum of 9% increase.
This boom in Ecommerce is a challenge and opportunity for merchants as multiple providers across payment gateways, PSPs and acquirers, as well as multiple digital payment types such as cryptocurrency, Buy Now Pay Later (BNPL), contactless in-store payments such as SoftPOS, and Ecommerce tokenization, combine to form a complex web of payment options that payment orchestration platforms can streamline for merchants so they are empowered to engage with multiple payment forms at checkout, while keeping their core focus on their primary business and customer experience.
A study by Accuity, a LexisNexis® Risk Solutions company, estimated that failed payments, as a result in part of problems in the management of payment flows, have cost the global economy $118.5 billion in fees, labour, and lost business in 2020.
Payment Orchestration is a future megatrend in the retail industry enabling merchants to cost effectively harness the growth driver of international Ecommerce, and as such payment orchestration can be expected to be a major topic of discussion among retailer and brand business leaders at today's eTail Autumn Connect.
At the forum, Axerve released 'Payment Orchestration: unlocking cost-effective Ecommerce for merchants in a multiple payment provider ecosystem' to provide a comprehensive guide on the development and successful cases of orchestration for retailers and brands who desire to grow.
The eTail event targets omnichannel, and Ecommerce leaders from the UK's top retailers and its themes dovetail with the white paper's key topics.
Head of International Sales at Axerve Claudia Cipolla who is now leading the international sales team with the aim of bringing Axerve's solution to merchants all over the world, will join a session on the first day of the event covering "creating a unified customer experience", specifically the panel discussion: 'Optimising the omnichannel experience: How can you transform the connections between in-store and digital data to personalise customer experiences and boost conversion rates?' and will appear alongside distinguished industry figures including:
• Laura Ross, Head of Customer Transformation, Holland & Barrett;
• Simon Graves, Head of Customer Data and Operational Governance, Sainsburys & Argos;
• Dan Saunders, Head of Retail E-Commerce, Stanley Black & Decker;
• And be moderated by Oliver Banks, Founder & Host, Consultant & Coach, Retail Transformation Podcast.
The panel will discuss among the other topics, payment orchestration, as this topical concept is generating a lot of retail industry interest.
Speaking ahead of the event Claudia Cipolla, said: "In an omnichannel environment with a connected customer, it is crucial to provide a payment experience with no friction that can affect the purchase. Thanks to orchestration it is possible to route the transactions to the payment provider that we know is the best performer on a certain cluster of cards, or purchase amount, or country of origin: in this way the customer can complete the order easily and the merchant is not losing any sales. The merchant can also apply cost saving to the provider that guarantees the best fee. Also, via orchestration it is possible to collect all the settlements in a unique hub and have a pre-reconciliation performed by the platform itself – saving time and cutting costs."
Payment orchestration is a key tool for managing this increased complexity. Axerve's Payment OrchestraTM manages the interoperability between all the transaction processes and types and simplifies payment configurations thanks to a new proprietary software architecture. Payment OrchestraTM can significantly cut the costs of multiple Ecommerce integrations and allows independence from payment service providers (PSPs). Its multi-solution integration system gives businesses the possibility to automatically switch payments to the best-performing provider at the time of purchase, resulting in industry-leading quick reaction times.
Axerve is a part of the European fintech Fabrick's open finance ecosystem, and beyond this, the company supports a diverse mix of institutions, international corporations, and retail chains by offering innovative technology and data security across global payment methods. Axerve helps its partners anticipate trends in the digital payments market. The Axerve payment platform processes more than 4 million requests every month, supporting customers in selecting the best solutions for their business and suggesting the most effective instruments to increase sales and boost loyalty.
Alessandro Bocca, CEO of Axerve, commented: "We are dedicated to empowering our customers by making cutting-edge payment solutions, our Payment Orchestra™ is one such example.
"To explain how Payment Orchestra™ and orchestration in general works - a good way to explain it is to think of a horse race: if you bet on one horse, while it might be a top performer, you can't know for sure it will be the best for that derby. The same happens with payments: you can have operational issues or a lower conversion than expected. However, payment orchestration allows you to virtually bet on all horses at the same time or change your bet during the race, by giving you the opportunity to integrate many players in the payment flow and in this way increasing your chance of winning – which in our case translates to completing any transaction quickly and safely, whether it's international, in different currencies and countries, and with varied payment methods, while being independent from possible technical issues or lack of geographical availability as occurs with single providers."
"Our latest white paper on orchestration builds on Axerve's recent works on cybercrime and digital payment trends and Axerve is proud to provide insights into one of the key payments trends for the next decade."
Axerve
Part of Fabrick's Fintech ecosystem, Axerve stands for over 100,000 active customers, as a partner for business development helping them to understand, anticipate and address the needs of the market thanks to technological and innovative solutions for the point of sale and Ecommerce. Axerve supports them nationally and internationally and in every single market, integrates value-added services to meet the needs of physical and online stores with a personalized user experience, offering over 250 payment methods. The offer consists of a single platform to accept any type of payment, from all physical and digital channels, in a clear, simple and secure way, through physical and digital gateways, such as POS, Ecommerce solutions, Cashin machines, applications and value-added services; with the aim of offering an answer to all questions in the field of payment acceptance, offering new solutions (in-store, mobile and digital) adapting to the specific needs of customers. Axerve Ecommerce Solutions has a strong leadership in online payment management services in all product sectors. www.axerve.com/en
"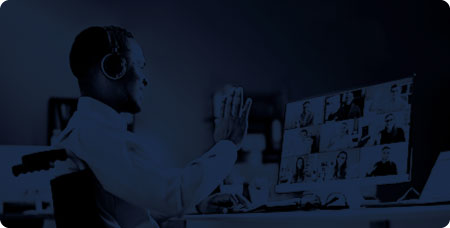 Host a Webinar with the MRC
Help the MRC community stay current on relevant fraud, payments, and law enforcement topics.
Submit a Request
Publish Your Document with the MRC
Feature your case studies, surveys, and whitepapers in the MRC Resource Center.
Submit Your Document
Related Resources
There are no related Events
There are no related Presentations
There are no related Surveys
There are no related Webinars