Online Merchant Perspectives Fraud & Payments Survey 2022
Member News
News
Ravelin
Apr 26, 2022
Member News
Find out in Ravelin's 2022 Online Merchant Survey Report and get the latest data from 1700+ ecommerce merchants…

It's fair to say that 2021 was another turbulent year for ecommerce. New Covid variants emerged, causing staggered recovery across the world. Despite the tentative return of in-person buying, ecommerce continued to boom, and it became clear that the digital shift isn't going anywhere.
But with rising digital sales came increasing fraud attacks. New types of fraud are emerging, as fraudsters continue to hone their methods, take advantage of weaknesses caused by the Covid outbreak, and explore tactics that side-step 3D Secure.
In the new report, Ravelin surveyed a whopping 1700+ fraud and payment professionals, making this the largest and most definitive view of ecommerce merchants in 2022. We compared this data to results collected in our 2020 survey report to show you how the landscape is changing, and what you can expect next. It provides insight on fraud trends, tools, budgets, disputes, payments and more.
So how has your experience of fraud changed over the year? What impact have regulations like Europe's PSD2 had on fraud and conversion rates? You'll have to download the report for the full results, but here are some highlights…
Covid-19 has had an overall positive impact on ecommerce
Would you say the Covid-19 outbreak has had an overall positive or negative impact on your business? We asked survey respondents, and the majority said it's been positive. In 2021, almost 20% more merchants have adopted a positive outlook since 2020.
Order volumes are still high for most industries
Order volumes are increasing for 50% of merchants. Subscription and Digital Goods merchants in particular are seeing sales boom as demand for at home entertainment stays strong. But some industries aren't thriving to the same extent. Unsurprisingly, Travel & Hospitality merchants aren't as positive, as the industry faced unprecedented disruption due to global restrictions.
Which countries have been worst affected?
The pandemic's impact on ecommerce varies from country-to-country. Merchants based in France are the most optimistic, as 75% have noticed a positive impact, up from 46% in 2020. The pandemic boosted ecommerce in France to become the seventh largest market in the world.
On the other end of the scale, Brazil has seen little improvement in opinion. This could be due to the severity of Covid disruptions - in 2021 much of Europe was back to (almost) business as usual, whereas Brazil became "the epicenter of the global outbreak."
Fraud levels continue to rise and new schemes emerge
You may have thought fraud would slow down in 2022, but the opposite is true. Fraud levels have risen in 2021 even more than in 2020. Around 62% of merchants are seeing new fraud types emerge.
Online payment fraud spiked in 2021
A huge 20% more businesses noticed an increase in online payment fraud in 2021 than the previous year. This was the biggest leap in activity of all fraud types from 2020. This aligns with industry reports that global ecommerce losses to online payment fraud hit $20 billion in 2021, a growth of over 14% YoY. So it makes sense that most merchants consider it to be their number one threat.
Policy abuse is rising more than any other threat
Refund abuse is rising for 60% of merchants, and promo abuse for 55%. This is up from 51% and 49% respectively in 2020. Policy abuse is spreading fast. Almost a quarter of merchants have seen refund abuse grow significantly in a year. And merchants are starting to recognize it as an important threat, as it's now considered as big a risk as friendly fraud.
Account takeover continues to surge
Almost 60% of merchants have seen an increase in attacks. Digital Goods see the most attacks, as they're victim to an average of 4 attacks per month - one highly disruptive attack every week. But the Travel sector has seen the biggest increase in attacks since 2020, as fraudsters tap into dormant accounts to steal valuable credentials or valuable assets like unused air miles.
Fraudsters are targeting US merchants
If you were thinking that fraudsters might turn their attention to US merchants post-PSD2, you're right. Over 60% of US merchants are seeing online payment fraud rise, compared to under 50% in Europe.
Is Mexico the global hot-spot for fraud?
Fraudsters seem to be honing in on the LatAm region most aggressively. Fraud in Mexico is rising faster than anywhere else in the world, as almost 80% of Mexico-based merchants are seeing online payment fraud increase. Account takeover has also skyrocketed for 70% of Mexico-based merchants. Estimates show that around 20% of new online accounts created in the region are fraudulent.
Are you overlooking important fraud signals?
While every business has unique priorities and fraud signals, the proportion of fraud teams monitoring orders on the web, apps and via discounts is increasing. Around 74% of merchants track website orders, up from 68% in 2020.
But there are still gaps that need to be filled. The number of merchants tracking fraud by call centers has reduced since 2020. It's concerning, as account takeover attacks via call centers are on the rise.
PayPal is an increasingly risky payment method
If you're not using payment method data to assess fraud risk, you might be missing a trick, but you're not alone - over a third of merchants aren't using this information.
Some payment types are far riskier than others. PayPal is considered the most risky payment method, after debit and credit cards - 60% ranked it in their top three. Digital wallets like ApplePay and Google Pay are considered quite safe due to biometrics, but they're headache-inducing when it comes to dispute challenges. This could become a bigger problem as usage grows. Half of the world's population will use mobile wallets by 2025!
Fraud teams gain appreciation and investment
Fraud teams, you're getting noticed! Almost 55% of merchants are seeing the business-wide awareness of fraud grow. And fraud budgets and teams are expanding. Over 80% merchants are getting bigger budgets and almost 90% of CROs plan to recruit more fraud professionals 2022. Business leaders are shifting their focus to hiring digital specialists and creating crisis-management strategies.
Dispute success rates improved in 2021
In 2021, companies challenged 48% of disputes, and were successful in 66% of challenges. Chargeback dispute success rates were higher in 2021 than 2020 overall. This could be in part due to regulation changes, as Visa updated their chargeback rules.
What's the global impact of PSD2?
PSD2 regulations are now in full force. But the number of transactions sent through 3DS hasn't increased noticeably YoY. The merchants that are aware of PSD2 have high hopes that it'll reduce fraud, and many are looking to utilize 3DS exemptions.
Download the report for more global fraud and payments insights
Get the full data and insights by clicking here!
About Ravelin
Ravelin provides technology and support to help online businesses prevent evolving fraud threats and accept payments with confidence. Combining machine-learning and graph network visualisation, Ravelin helps businesses draw deeper insights from their customer data to detect fraud, account takeover and promotion abuse and increase payment acceptance.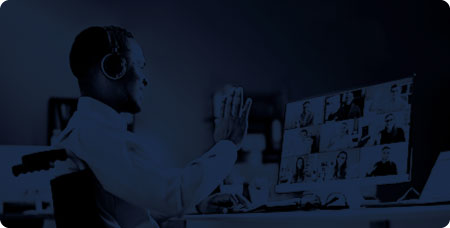 Host a Webinar with the MRC
Help the MRC community stay current on relevant fraud, payments, and law enforcement topics.
Submit a Request
Publish Your Document with the MRC
Feature your case studies, surveys, and whitepapers in the MRC Resource Center.
Submit Your Document
Related Resources
There are no related Events
There are no related Presentations
There are no related Surveys
There are no related Webinars