Ecommpay Introduces Innovative Graph Analysis to Enhance Payments Fraud Defences
Member News
Ecommpay
May 11, 2023
Member News
London — Ecommpay, a leading international payments service provider and UK and European card acquirer, has implemented innovative graph analysis to strengthen its proprietary Risk Control Management System (RCMS). With this graph model, Ecommpay analyses fraud patterns and blocks not only one, but multiple fraudulent activities in a chain. This update also enables the RCMS to identify patterns of fraudulent behaviour even when criminal entities are not active at that moment.
Last year alone, £4 billion was lost to fraud in the UK, up from £2.4 billion in 2021. To tackle the growing issue of online payment fraud, the technology can now detect unusual, interprocess connections, prompting an analysis of the connection. If fraudulent activity is found, chains are blocked and when fraudsters attempt fraudulent actions again, the graph model once again neutralises the threat. This process is repeated until the scammer has exhausted all its efforts and ceases all intrusions.
Most payment providers outsource their fraud protection capabilities, however Ecommpay's proprietary system allows the anti-fraud controls to be tailored to each client's needs particularly those operating in the e-retail, travel and fintech sector. With this flexibility, businesses can adjust the antifraud filters accordingly to maintain a high level of customer conversion and achieve maximum revenue.
The graph analysis adds another layer of protection to the already sophisticated fraud solution, which combines an automated monitoring feature with manual analysis. This approach ensures a 97% fraud detection and prevention rate without interfering with customer interactions. The system also employs machine learning for enhanced detection, as well as a whitelist and blacklist database functionality. Uniquely, Ecommpay also provides a dedicated personal anti-fraud manager, who uses modern approaches to data visualisation and link analysis to add human insight to powerful machine capabilities.
Marija Solovjova, Head of Fraud & Chargebacks Department at Ecommpay, comments: "When it comes to fraud, merchants need a system that provides a holistic analysis of behaviour. As UK businesses tackle a competitive market in a tough economic environment, they are now looking to expand overseas to explore growth opportunities in different markets. However, this makes them more susceptible to fraudulent actors. Fortunately, our anti-fraud system, combined with graphic analysis, can help companies expand safely to other markets.
Furthermore, according to our survey, 31% of respondents said that their businesses have experienced fraud or attempted fraud (including attempted phishing scams). As fraudsters' attacks become more sophisticated, the technology available to defend against them must stay one step ahead. Innovative graph analysis is a logical addition to our robust RCMS solution. What makes it so effective in tackling fraudulent activity is that it doesn't just go after an individual action which looks fraudulent, but it finds entire patterns of suspect activity and dismantles full chains of criminal activity. All of this is actioned within the monitoring stage to understand shared patterns of behaviour, what they have in common, and where the discrepancies lie. Our graph analysis enhances Ecommpay's combined human and machine approach that successfully detects and prevents fraudulent activity."
Ecommpay is a member of the Merchant Risk Council and Head of Sales, Karan Johal, will be appearing at MRC Barcelona on the 29-31st of May with a unique hip hop-inspired presentation.
About Ecommpay
Ecommpay is an international payment service provider and direct bank card acquirer, engineering bespoke payment solutions for e-Commerce clients worldwide. Our payment gateway facilitates an omnichannel payment process, combining acquiring capabilities, 100+ payment methods, mass payouts, and technological innovation within a single, seamless integration. We are headquartered in London and have six offices globally, employing over 700+ payment experts.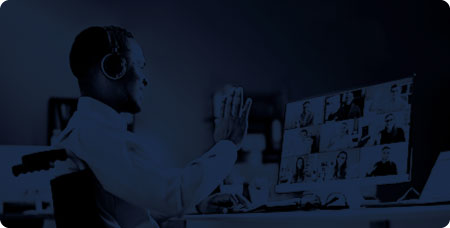 Host a Webinar with the MRC
Help the MRC community stay current on relevant fraud, payments, and law enforcement topics.
Submit a Request
Publish Your Document with the MRC
Feature your case studies, surveys, and whitepapers in the MRC Resource Center.
Submit Your Document
Related Resources
There are no related Events
There are no related Presentations
There are no related Surveys
There are no related Webinars