Ecommerce Trends 2023: 4 Things for Merchants to Consider
Riskified
Jan 25, 2023
Member News
The world is at a turning point as it exits an era of digital transformation. Ecommerce is still on a growth trajectory and is estimated to reach $8.14 trillion in global revenue by 2026 despite the hits it took in 2022. However, faced with rising energy and goods prices due to rising geopolitical tensions, global inflation, and reduced spending power, consumers will be making different choices in the year ahead. Retailers will need to follow suit, paying special attention to these four intensifying eCommerce trends for 2023.
Ecommerce Trend 1: Consumers are rethinking habits
With consumer confidence trending lower and lower this year shoppers are cutting back spending on everything. For many, nonessentials like gym memberships, dining out and recreation, and apparel and household decor are already making way for gas and groceries. More and more consumers will be dipping into savings. It's not unlikely that consumers will redirect attention to "small" luxuries over costly ones, a strong trend recorded during previous recessions.
86% of consumers said they are feeling a negative impact from inflation.
43% of consumers said they are significantly reducing their spending on non-essential retail.
This economic pressure will continue to push consumers to diversify their shopping channels and payment methods.
33% of consumers say the need to budget means they are more likely to shop online so they can identify the best possible value for money on the market.
16% of consumers report using a new digital payment method such as BNPL and QR coses for the first time in 2022, a 6% YoY increase.

Ecommerce Trend 2: Optimization is no longer just "nice" to have in 2023
Ecommerce is already known to have lower profit margins compared to brick-and-mortar retail. To add to that, in a recent survey, 28% of retailers said the ongoing supply chain issues are significantly impacting their margins, 25% said inflation is also taking out a big chunk, and 31% said that the rising cost of energy is significantly hurting their business. Retailers in 2023 will have to contend with cost increases on everything from manufacturing prices to wages.
29% of retailers say they have already passed on significant price hikes to their customers.
76% of retails surveyed are worried about the financial health of their business.
About 1 in 7 eCommerce dollars are declined during payment authorization. This has financial implications in the short and long term: Riskified data shows that 28% of customers will abandon a purchase after experiencing a payment decline, and another 14% will leave the merchant for a competitor. Furthermore, our research shows that over 70% of declined orders are placed by legitimate customers who can afford to make the purchase.
Looking back, retailers who used the 2008 economic downturn to shore up their operational and financial optionality fared on average much better in the following years than their peers. Leveraging big data, advanced analytics, technology such as machine learning, and automation can help retailers improve budgeting forecasts and cut down on expenses while lifting revenue and improving customer experience.

Ecommerce Trend 3: The big shift to online has already happened; now, having a competitive digital strategy is a must
Online shopping is still growing, but we won't see a jump like the one experienced in 2020 any time soon. To maintain leadership in an uncertain eCommerce environment and differentiate themselves, merchants need to stay in-tune with consumer trends in 2023.
Returns are a burgeoning battleground
For more and more online shoppers, free returns are a certainty and a must. However, eCommerce's lower profit margins, rising processing costs, and a growing return and refund fraud problem may be bringing these times to an end. While some, like retail giant H&M, are still hedging based on consumer response, companies like Abercrombie & Fitch have already started charging a fee for online returns.
Consumers are unlikely to take these changes lying down. In one survey, 76% of respondents said free returns are a top consideration when shopping online, and this number goes up alongside the respondents' income bracket. Going forward, retailers will have to balance margin and bottom-line considerations with consumer goodwill and the complete customer experience they provide.
Reward your customers' loyalty, secure them with top experiences
Economic pressure is making consumers less brand-loyal. The majority of consumers, 75%, said they would switch brands if offered a better loyalty program. Others are turning to private-label goods to cut costs. At the same time, customer acquisition costs have rocketed 222% over the last eight years. But customer loyalty is still a worthy cause. Research shows that high-quality loyalty programs can lead customers to increase purchase frequency, basket size, or both, boosting revenue by an annual 15-25%.
Retailers who want to stand out from the crowd and become irreplaceable to consumers need to think beyond just the selling of a product to cover the entire range of challenges, issues, and interests consumers might have concerning that product or service.
For example, a company selling gym clothes might also offer free fitness videos, a recipe blog, an advice forum, and a partnership with local gyms. Currently, there's much room for improvement: 66% of customers expect companies to understand their unique needs, but say only 34% of companies do.
D2C rises in popularity
More and more retailers are leaning into direct-to-consumer to better curate and control the customer experience, cut out the middleman, and boost revenue per product. Nike, for example, has seen its direct-to-consumer revenues rise from $8 billion in 2016 to $16 billion, or almost 40% of its total revenue, in 2021. And consumers are also expressing interest in buying directly from brands, with 64% of global consumers doing so in 2022.

Ecommerce Trend 4: The sliding scale of abuse – the boundaries between illegal and legal continue to blur
Ecommerce and online fraud go hand-in-hand. As eCommerce continues to evolve, so do the reach and sophistication of the fraudster ecosystem. Global eCommerce fraud costs are estimated to have reached $41 billion by the end of 2022 and grow to $48 billion by the end of 2023. According to Checkout.com, 27% of retailers say their chargeback rates have increased in recent months.
The introduction of alternative payment methods such as buy-now-pay-later (BNPL) and eWallets and the new risks they create contribute to squeezed margins: 19% of retailers say they have suffered significant amounts of other types of payment fraud in the past few months.
Fraudster-favored methods such as account takeover (ATO), phishing and social engineering, bot attacks, and more are certainly not going away. But more and more retailers are realizing hits to their bottom line might come from a different direction: their customers. Return and refund abuse, item-not-received (INR) claims, multiple account creation and coupon abuse, and often reseller activity are all part of a growing policy abuse problem.
Just like the start of the COVID-19 pandemic and its financial pressures led to a wave of opportunistic chargeback fraud, unemployment scams, and promo abuse, the upcoming economic crunch might accelerate such fraud and "corner cutting." Already we are seeing that 24% of respondents in a recent Riskified survey said inflation, having less disposable income, or needing more cash for the holidays would make them more likely to commit policy abuse. This number rises as the age drops.
Merchants with a robust prevention strategy for "traditional" fraud may still struggle with tackling policy abuse due to its liminal nature. Often performed by seemingly good customers who use their real, verified identity, these transgressions mostly rely on exploiting loopholes in merchant policy. As such, they don't raise the same red flags as traditional fraud or result in a chargeback that can be identified and contested.
To tackle policy abuse, merchants need to leverage data and machine learning models in new ways that focus on identities rather than emails or accounts.
Written by Lilach Baumer, Riskified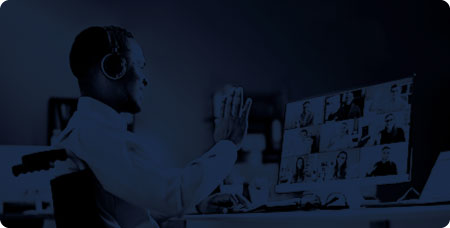 Host a Webinar with the MRC
Help the MRC community stay current on relevant fraud, payments, and law enforcement topics.
Submit a Request
Publish Your Document with the MRC
Feature your case studies, surveys, and whitepapers in the MRC Resource Center.
Submit Your Document
Related Resources
There are no related Events
There are no related Presentations
There are no related Surveys
There are no related Webinars
There are no related Whitepapers