"Access All Areas" -- A Year on the Road with MRC
Member News
Blog
Merchant Risk Council
Jan 08, 2020
Blog
I can honestly say there is no event in payments that sets my pulse racing as much as an MRC conference -- and I have a drawer full of lanyards to prove it!
The rhythms and rituals remind me of a music festival (without the mud): checking the line-up for the speakers that you know will blow the roof off the place, bumping into an eCommerce rock star in the queue for coffee, and managing to catch that one extra-special session that everyone will be talking about on the way home.
Last year I completed a global tour -- Las Vegas, London, Madrid, and Seattle -- and 2019 was also particularly exciting for me as I joined the Global Board of Directors after three years on the European Conference Committee.
At J.P. Morgan Merchant Services, we like to pride ourselves on our hospitable nature so I would like to close out the year with a festive tribute to another fantastic round of events.
My favourite session was... The Ignite session at MRC Madrid. Our own Colm O'Monacháin brought the house down with his presentation on international eCommerce opportunities, and I must also call out the guitarist, Steven Renwick of Regis24.
The most common topic at all 4 events... Strong Customer Authentication and the build up to SCA-day.
The most important thing I learned in my first year on the Board... The love and passion for the merchant community. I feel very fortunate to have such an influence on driving a more efficient payments ecosystem and helping to reduce day-to-day fraud concerns for our merchants.
The J.P. Morgan colleague who had to endure me the most in 2019... Our marketing team back in Dublin, which is our European headquarters for our Merchant Services business! I am always on their case and they have done an excellent job in submissions for speaking slots and helping prepare me for presentations and media appearances.
My top tip to first-time speakers... Prepare, prepare, prepare.
My all-time favourite MRC conference... London 2019. Second place goes to Dublin 2018.
My all-time favourite MRC conference venue... Seville. Not the easiest to get to but absolutely worth it.
The difference between my first MRC conference in 2014 and my last conference in Seattle... Back in the day I would attend every session that I could. Now I am meeting back-to-back with the largest clients in the world and then attending sessions whenever I can.
The conference I am most looking forward to in 2020... Paris. Springtime in the world's most beautiful city with the world's top payments and fraud professionals.
The payments presentation I would like to see in 2020... "Providing comfort that the cardholder will benefit in a world after SCA."
If I could wave my magic wand... I would take fraud out of the ecosystem.
The thing I love most about MRC... At every conference I know that my team and I can share best practices, meet our incredible network of payments professionals, learn from the best minds in the business, and bring our clients together to optimise the cardholder experience.
BY LEE CLIFTON, HEAD OF STRATEGIC CLIENTS, J.P. MORGAN MERCHANT SERVICES IN EUROPE
Global payments strategist and thought leader with experience in delivering transformational change in payments optimisation strategy, international expansion expertise, and business model development to some of the world's leading eCommerce merchants. Focused on driving world class customer services, business efficiency, and cost savings for all our clients. Highly successful at implementing customer experience, operations, and cultural change, using customer feedback and analytics to improve overall service.
Lee's MRC career:
April 2014: Attended first MRC conference (and every single European MRC conference since then)
September 2016: Appointed to the European Conference Committee
October 2016: Asked to co-chair the European Conference Committee
January 2018: Appointed as sole chair of the European Conference Committee
June 2019: Appointed to the Global Board of Directors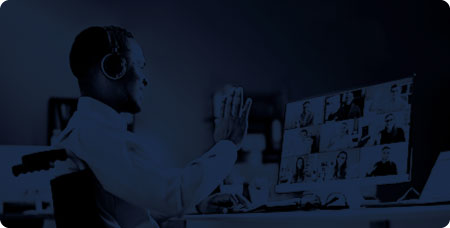 Host a Webinar with the MRC
Help the MRC community stay current on relevant fraud, payments, and law enforcement topics.
Submit a Request
Publish Your Document with the MRC
Feature your case studies, surveys, and whitepapers in the MRC Resource Center.
Submit Your Document
Related Resources
There are no related Events
There are no related Presentations
There are no related Surveys
There are no related Webinars