Disputes and Chargebacks During COVID-19
Member News
Blog
Travel
Merchant Risk Council
Apr 23, 2020
Blog
The COVID-19 crisis has disrupted life as we know it, and the devastation is felt all around. Businesses have had an especially difficult time adapting to the current climate, and one of the industries hit hardest is Travel and Entertainment (T&E), with an unprecedented rise in
disputes
and
chargebacks
.
Because air travel, tourism, and events have been restricted or cancelled across the globe as governments enforce lockdowns to reduce contagion, T&E businesses have experienced a major surge in refund requests from their customers.
Difficulty managing this exponentially increased volume of requests has subsequently led to more disputes and chargebacks. Furthermore, as T&E sales drop but fraud remains the same, the balance of good and bad transactions is disrupted, causing a skewed level of increased fraud rates.
3 Trends Challenging Merchants Right Now
Several common themes seem to be causing challenges for merchants, as well as impacting other stakeholders involved: the customers, the issuers, and even the card schemes. I will identify these themes and offer solutions merchants are adopting to help mitigate these problems.
1. Clogged call centers create frustrated customers and increased disputes
T&E merchants are experiencing an influx in call center traffic as customers reach out to cancel their reservations. This surge in traffic has proven even more challenging because many businesses are operating at reduced capacity in their call centers as a result of shelter in place mandates. As businesses transition staff from an office environment to a remote workspace, many face technical and infrastructure difficulties. To accommodate this transition, call lines must be rerouted to personal phone lines, portable equipment needs to be purchased, and VPN access needs to be enabled, among other operations. With these circumstances accounted for, it is no wonder that customers are experiencing unprecedented wait times, sometimes unable to get through at all, and merchants are experiencing higher abandonment rates.
As you would suspect, if customers cannot reach the merchant with which they are requesting a refund or cancellation, they contact their card issuers and begin a dispute.
To avoid this, there are measures merchants can take to offer increased accessibility and responsiveness to encourage customer resolution directly with their company rather than the issuer.
Increase digital channels to give customers more ways to contact you
Add additional channels to your website such as email, chat bots, or self-service cancellation forms that give customers alternative options to reach you if they cannot get through to the call center. This allows you to automate processes to answer more customer inquiries and work more efficiently.
Identify clear and transparent procedures and policies
Provide clear instructions on your website or through email communications regarding how and why customers should contact you. If you have implemented digital channels, refer them there first.
Offer high visibility around your COVID-19 response and refund/cancellation policy so customers understand how their requests will be processed. Many businesses have extended refund time to 10-14 days, so it is important to make sure the customer is aware of this. The more information customers have about refund policies and processes, the more likely they will proceed with the merchant and not escalate their dispute to the issuer.
Improve your customer service strategy including a reconfigured workflow
Develop a strategic approach using data and analytics to address customer needs. Reprioritize customer support to respond to critical needs first, with non-critical requests deflected to a digital channel. Prepare back office staff with timely information as it develops so they can effectively assist customers during this unique time.
Guadalupe Arredondo, Director of Risk Management at
getaroom.com
, says her organization has temporarily migrated some of their sales staff to the Customer Service department to be able to assist more customers. As sales have declined and customer service inquires have increased, this was the best use of staff resources for her organization.
2. Customers bypassing merchants and engaging issuers leads to increased chargebacks
Oftentimes, the customer realizes it is quicker and easier to sidestep the merchant and a file a dispute with their bank. In fact, it is usually as simple as hitting a button in their online banking app to initiate the dispute.
Some issuers ask the customer if they have tried contacting the merchant before proceeding with the dispute. If the customer has not contacted the merchant first, the issuer may initiate a three-way conversation to try and resolve it. However, if they cannot get ahold of the merchant or if the customer says they have reached out to the merchant with no resolution, issuers are required by Regulation Z to service the customer and begin the dispute process. And some issuers may not engage the merchant at all, processing the dispute as soon as the customer files it.
The problem here is that the greater the dispute rate, the greater the likelihood of increased chargeback rates. One merchant in the ticketing industry reports a 300% increase in non-fraud chargebacks as a result of COVID-19. And unfortunately, the higher a merchant's chargeback rates, the more risk they have of exceeding their threshold limits with the card brands, especially as sales go down. If this happens, merchants can be charged additional fees, put on a monitoring program, or even have their account shut down completely. So, what can you do to weather the storm?
Adapt your dispute process to meet response deadlines
As the merchant's dispute volume increases, so does the risk of exceeding response deadlines. Verify a streamlined approach to manage the surplus in disputes for an efficient resolution process.
Guadalupe Arredondo from getaroom.com has shifted the priority of her Risk department to focus on disputes and chargebacks, and most of her department is now working on processing them. Furthermore, the Fraud and Chargebacks teams are fully cross-trained in each other's responsibilities to improve efficiencies. This strategy can help merchants meet their Service Level Agreements.
Stay updated on temporary changes card brands like Visa and Mastercard have made to their programs to support businesses over the next several months
Visa's Temporary Changes
Merchant Programs
: The Visa Dispute Monitoring Program and Visa Fraud Monitoring Program will both be suspended for merchants in the Travel & Entertainment (T&E) MCCs through the July compliance cycle. Risk will not be sending program identifications to acquirers for T&E merchants during this time period.
Acquirer Programs
: The Visa Acquirer Monitoring Program will also be suspended for disputes arising from T&E merchants through the July compliance cycle.
Issuer Programs
: The Visa Issuer Monitoring Program fee liabilities will be waived through the July compliance cycle. During this time period identifications will be treated as Early Warnings.
Please note: the Global Brand Protection Program will not be impacted by these policy changes. Merchants and acquirers tied to illegal or brand damaging activity will not be granted any concessions.
Mastercard's Temporary Changes
Excessive Fraud Merchant Program
: Effective April 1, 2020, program assessments will be suspended for 6 months.
Excessive Chargeback Merchant Program
: Effective April 1, 2020 and for the next 4 months, Mastercard will suspend Excessive Chargeback Merchant identifications for airlines, cruise lines, passenger railways, and travel agents merchant category codes, since most merchants in these categories have been directly impacted by travel restrictions globally.
3. Uncertainty of COVID-19 tenure has decreased sales and increased bankruptcy risk
Sales are at an all-time low right now for T&E merchants. Booking Holdings noted in a recent financial filing that room night reservations are down 85% compared to a year ago, according to
Skift
.
To make matters worse, with the uncertainty surrounding COVID-19, customers are cancelling bookings far into the future, even into 2021. Some of the bookings these customers are requesting refunds for are not covered by COVID-19 cancellation policies, making resolution to these cancellations and dispute requests challenging.
How Travel & Entertainment Businesses are Adapting
The
World Travel & Tourism Council
reported that the travel and tourism industry is losing 1 million jobs a day because of the COVID-19 pandemic. Unfortunately, bankruptcy may be on the horizon for many small businesses in this sector. So what are T&E businesses doing to stay afloat during this time of unprecedented sales declines?
Alternatives to cash as refund options
Instead of refunding cash, many companies are encouraging consumers to accept credit, vouchers, or coupons. Some businesses are offering credits greater than the cash value to incentivize customers to accept the credit. Visa and Mastercard support these options, so long as the customer has agreed to the alternative in lieu of a cash refund.
Retention through customer appreciation
Communicate to customers why their business is important to you and what you are doing to provide the best experience despite the current climate. A little appreciation and transparency go a long way.
I recently received an email from my local coffee and bagel shop that stood out above the other emails. It went like this: "You know better than anyone, we don't message much. It's just not our thing. In fact, it was 5 years ago when we last sent our last email. But this is an extraordinary time -- so here is our ask of you... please buy bagels. Or if you can't come in, please purchase a gift card online. Thank you!"
While the coffee industry is much different than T&E, this brand's transparent communication and humbling request resonated deeply and compelled me to support their business. This leads into the next point.
Offer gift cards if you can
If your business operates in ticketing or events and can offer gift cards as an alternative option, ask your customers to support you. If organic sales are especially hard for your company right now, take the revenue from gift cards for customer redemption later.
Create a strategic sales/marketing plan for when market recovers
Unfortunately, the uncertainty around market recovery remains. However, when that time comes, you will need a strong sales and marketing strategy that is authentic and creative to rebound as fast as possible. Start working on that now.
About the MRC
We are a global membership organization
connecting eCommerce fraud and payments professionals
through
educational programs
,
online forums
,
career development
,
conferences
, and
networking events
. Sign up for
complimentary webinars
or our
weekly industry newsletter
to stay relevant on the latest industry topics and news.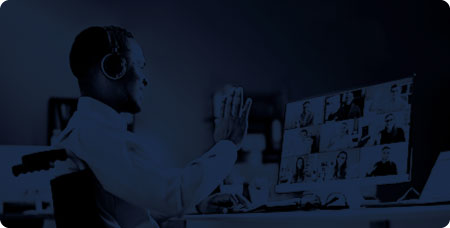 Host a Webinar with the MRC
Help the MRC community stay current on relevant fraud, payments, and law enforcement topics.
Submit a Request
Publish Your Document with the MRC
Feature your case studies, surveys, and whitepapers in the MRC Resource Center.
Submit Your Document