Economic Stimulus Scam
Member News
Blog
Malware
Phishing
NuData Security
Aug 27, 2020
Blog
Fraudsters are all too willing to take advantage of our goodwill -- federal stimulus payments issued during the coronavirus are a magnet for identity theft
In May 2020, the U.S. unemployment rate was 13.3 percent according to the U.S. Bureau of Labor Statistics. It is easy to see why people are eager to receive federal stimulus payments to assist them during the coronavirus outbreak. Unfortunately, scammers are eager to collect your money, too.
The Federal Trade Commission (FTC) received over 90,000 complaints from across the U.S. between January and May about COVID-related scams. As soon as stimulus funding was announced, scammers got to work.
Here are the top 5 COVID-19 stimulus funds scams that caught our attention (we saved the ugliest for last)
Scam #1: A payment in exchange for your credentials
As soon as stimulus funding was announced, scammers did not waste any time sending out fake checks and payment cards. This "payment" is accompanied by instructions to either log into a website or text your banking information to enable the withdrawal of a small administration fee. The IRS will never charge a fee for processing payments and they will use the banking information they already have on file from your previous tax return. The goal of this scam is to obtain your banking information.
Scam #2: Overpayment of the expected amount
Similar to charging a fee, fraudsters send fake checks for an unusual total, then contact you to say they made an error on the amount and ask for a refund for the difference. How do they do that? They normally ask for some information from you, such as your bank account or credit card number. Again, asking for your banking information does more than allow them to "withdraw the difference" -- another lie -- it gives them private information that can be combined with other data and used to impersonate you at your bank. They also might ask you to
repay the difference in gift cards
, a common way to get your money in a virtually untraceable currency.
Scam #3: Texts from phony government agencies
In this scam, you get a text message from what appears to be a government agency asking you to click a link to accept your payment. A few dangers lay in these waters. The link might download malware onto your device to monitor your activity and intercept your information, or it may take you to a spoofed federal website that asks for your banking details. Either way, as your payment is automatically triggered by your 2018 or 2019 tax returns, the IRS would never contact you with a link to accept any payment. If in doubt, call the government department, but do not click the link.
Scam #4: University student rip-offs
Students are usually broke and scammers bank on that -- literally -- by posing as university finance officers. They contact students and urge them to login to a bogus website to register for their stimulus payments. Another phishing scam: they collect usernames, student numbers, passwords, and other information to steal money or download malware onto devices in order to access more information for future fraud.
Scam #5: Victimization of seniors
Some nursing homes and assisted living facilities have been trying to get seniors who receive Medicaid to sign over their stimulus payments. Claiming the money is intended to pay for their housing or care needs, unscrupulous operators are scooping some or all of the payments. As a federal tax credit, the stimulus check cannot be seized by any agency or individual who is not the rightful recipient. Period.
Another scam targeting seniors is a Facebook post for a "special grant" for seniors to help pay for their medical bills. The post links to the "U.S. Emergency Grants Federation" website which requests a person's Social Security number to verify their eligibility. No such legitimate U.S. government agency exists, and again, no federal agency would do this and advertise it on Facebook.
Identity theft can eclipse losing your stimulus payment
While it would be bad enough to lose your $1200 to a scammer, it would be even worse to provide access to your private information. With a few details, such as your name, address, date of birth, and SSN, fraudsters can buy merchandise on your credit card, apply for mortgages, or impersonate you in any number of ways. They can also sell your information on the dark web where numerous people can use it to commit fraud.
Ways to protect yourself from financial fraud
Here are a few tips on protecting yourself from these bad actors:
Payments are determined by the IRS based on your recent tax returns. If you did not file a return in 2018 or 2019, contact the IRS directly.
The IRS will deposit your money directly into your bank account or send a paper check or a preloaded debit card. You will never have to pay a fee to collect your money.
The IRS will never call, text, or email you to verify your information. NEVER give your driver's license, Medicaid, credit card, bank, or PayPal account numbers to anyone who contacts you.
Delete texts or emails which ask for your information or provide a link. And never click the link to see if it is real. By the time you realize it is not real, the malware will already be downloaded onto your computer.
Consult the Federal Trade Commission and the Better Business Bureau websites to stay up to date on the latest scams.
Related to this post:
COVID-19 lures -- New traps for old scams
.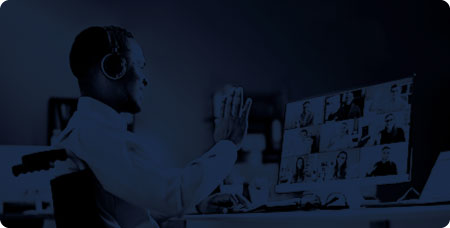 Host a Webinar with the MRC
Help the MRC community stay current on relevant fraud, payments, and law enforcement topics.
Submit a Request
Publish Your Document with the MRC
Feature your case studies, surveys, and whitepapers in the MRC Resource Center.
Submit Your Document