Mobile and Contactless Payments -- How COVID-19 is Changing Payments for Quick-Service Restaurants
Member News
Blog
Mobile payments
Trustly
Nov 05, 2020
Blog
The adoption of mobile and contactless payments in the food and drink industry has been growing for years now. In 2020, this option went from being a worthwhile investment to a near-necessity for many restaurants.
Adoption has skyrocketed this year, as numerous businesses were encouraged, or even required, to offer contactless payment options as a safety measure to prevent the spread of COVID-19.
The Value of Contactless Payments for Fast Food
According to PYMNTS.com's September Mobile Order-Ahead Tracker® report, an expected 45.6 million people will use mobile food delivery apps in the U.S. this year. The growth of mobile and contactless payment options offers numerous benefits beyond helping to prevent the spread of coronavirus, such as:
Catering to consumer preferences -- Many people feel safer ordering food with contactless payments, or simply prefer this method for ease-of-use.
Encouraging participation in loyalty programs -- People are more likely to sign up for, and use, loyalty programs when paying through mobile.
Faster transaction times -- Contactless payments are efficient, reducing customer wait times, long lines, and restaurant overcrowding.
The Long Term Impact of Mobile for Quick-Service Restaurants
According to Bloomberg
, only 7% of U.S. food and drink businesses could consider themselves cashless before the pandemic. As demand for contactless payments grew with fears of COVID-19, the number grew to 26% at the end of April before slowly tapering off:
Contactless payment adoption was not high in the first place, so the question remains whether quick-service restaurants will continue to prioritize contactless payments when it is no longer a necessity. It really all depends on whether the benefits will outweigh the challenges in the long run.
Here are some of the challenges quick-service businesses face when adopting mobile and contactless payments:
Higher transaction fees
Mercator Advisory Group's
COVID-19: The Power Behind Contactless
report predicts that the adoption of contactless will likely result in higher card processing fees for businesses. Contactless transactions are usually routed through global networks, which can be more expensive than EFT debit network transactions.
Customer experience issues
Not all mobile payment platforms are created equal -- some offer tedious onboarding or a confusing interface that frustrates consumers. People will only use contactless payments, in the long run, if the user experience is simple and efficient.
More chargebacks and fraud opportunities
With people ordering more food online using mobile apps, it is easy to get confused about which transactions relate to different food orders. People are more likely to request chargebacks from their banks claiming that certain transactions were not authorized when really they were legitimate payments for the food they ordered. Most often, food establishments end up at a loss when financial institutions reverse these transactions. The lack of consequences for consumers also leaves more opportunity for legitimate fraud attempts with mobile payment.
Contactless Payments and Online Banking Solutions
COVID-19 forced many quick-service restaurants to start experimenting with mobile and contactless payments. Offering these payment options comes with numerous long-term benefits for the industry if businesses can mitigate the challenges. The best option is to invest in mobile payment technology that takes responsibility for the payment chain.
Online Banking Payment solutions address all of the issues that make merchants apprehensive about using contactless and mobile payment options long term. Here's how:
Lower processing rates
Today credit card processing fees can range from 1.7-3.0%, and rates change regularly. When you use Online Banking Payments, you get a consistent, low-cost payment solution without confusing rate structures or hidden charges.
No chargebacks
Online Banking Payments offers guaranteed payments, so you can avoid expenses related to chargebacks or eCommerce fraud. The solution offers superior approval rates and security to ensure all transactions are legitimate before processing.
Streamlined checkout
Two of the top reasons consumers abandon checkout is because they are forced to create an account or the checkout process is, simply, too long or too complicated. With Online Banking Payments, all consumers have to do is log into their own bank account. It offers a seamless user experience to streamline onboarding and excellent customer service to encourage consumers to use mobile payment.
PayWithMyBank technology from Trustly is designed to offer an excellent user experience and mitigate fraud attempts while reducing returns and operational overhead. Trustly offers contactless payments, stored value, and digital wallet capabilities that quick-service restaurants and other businesses can employ to take full advantage of contactless payments in a post-COVID-19 world.
Schedule a free consultation
with a Trustly payment specialist to learn more about how you could leverage Online Banking Payment for your business.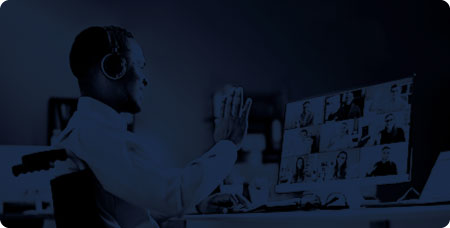 Host a Webinar with the MRC
Help the MRC community stay current on relevant fraud, payments, and law enforcement topics.
Submit a Request
Publish Your Document with the MRC
Feature your case studies, surveys, and whitepapers in the MRC Resource Center.
Submit Your Document