Tips to Prevent Fraud in Loyalty Programs
Member News
Blog
Abuse
Emailage
Apr 29, 2020
Blog
For digital-first brands, customer acquisition has always been the number-one challenge -- and a global pandemic lockdown only amplifies that imperative.
As stay-at-home orders simultaneously neutralize traditional marketing activities like events and present a huge opportunity to grow direct-to-consumer (D2C) custom, customer incentives like first-purchase discounts, referral bonuses, and free trials can really move the needle.
Indeed, financial incentive is the top reason people sign up for replenishment delivery subscriptions for goods like razors, dog food, and toilet paper,
according to McKinsey
. No wonder we are seeing social media flooded with #stayin promotions.
But, as effective as incentive marketing is, there is also a dark risk. Whenever you offer something for nothing, nefarious individuals are lurking, aiming to exploit your generosity.
Incentive marketing fraud takes many forms -- repeat use of new-account offers, accruing multiple incentives through use of multiple email addresses, and widespread coupon code abuse.
Four Tips to Protect Your Business
However, falling prey to incentive fraud is not inevitable. You just have to know the risks and how to mitigate them.
1. Track and analyze redemptions
-- What is the cost of your promotional campaign? How about the return on that investment? If you are giving away a free product to customers that make a purchase four weeks in a row, you need to crunch the numbers on your promotion profitability. So, don't let promos be an island -- diligently track and correlate redemptions against actual money earned.
2. Cap coupon volume
-- A certain threshold of fraudulent promo campaigns is, sadly, inevitable. A bigger campaign equals more fraud. That may be greater or lesser for your business, and may be more or less hurtful based on your product cost -- but it is important you don't let millions of global cheats run amok with your bottom line.
3. Personalize coupon codes
-- You don't want your best coupon code to fall into common circulation, so get granular. By issuing more refined codes, like "offer462" or "10offmay", you have more levers with which to stop codes which may become abused.
4. Gather richer identities
-- The more customer profile parameters you hold, the easier it is to weed out duplicate redemption attempts. If you see an incentive claim attempt from different email addresses but you know they are tied to the same postal address, it is easy to disallow redemption.
Two Types of Promotion Fraudsters
So, who are the "bad guys" retailers should be looking for and what can you do protect against them?
1. Gnomes:
Problem
: Call it the gift that keeps on giving. In online gambling, a monetary bonus in exchange for signing up has become the norm. While these bonuses are supposed to be one-time only, a practice referred to as "
gnoming
" is frequently used to redeem that bonus multiple times over by using a different email address each time. Because it is so simple to execute,
most online gambling operators say
this is the most costly type of fraud in the sector. But gambling aside, direct-to-consumer (DTC) brands like StitchFix and Adore Me, ride hailing apps like Uber, and rewards sites such as Rakuten have all given free credit for new accounts at some point, while financial institutions and airlines also frequently give away credits in monetary or air miles forms.
Solution
: One solution is increasing the number of steps involved and information required for account set up. That way, you increase the likelihood of detecting a shared input that links a fake user to a real one. The caveat is, if the sign up is too arduous, the legitimate prospective customer may abandon account creation all together.
2. Tumblers:
Problem
: Email "
tumbling
" is plaguing incentive promotions. Similar to gnoming, fraudsters -- both professional and amateur alike -- simply create a new account with a different email account every time the trial period runs out. If you have never seen john.smith@domain.com, j.ohnsmith@domain.com, and johnsmith+trial@domain.com in the same room, now you know why -- he is the same guy and he is exploiting your marketing infrastructure with no intention of converting.
Solution
: To deter these freeloaders, borrow from the playbooks of Netflix and Amazon -- require a credit card upfront at trial commencement. Not only will this small step prevent people from setting up serial account trials because they know they will forget to cancel before the trial is up, the extra detail that comes along with the credit card information can be cross-checked with past trial accounts. In short, you will see that
john.smith@domain.com
and
j.ohnsmith@domain.com
have the same address, and it is highly unlikely they are roommates.
What should the industry do? Protect incentives. Identity is the key.
Merchants do not have to abandon an effective marketing tactic just because there are occasional bad actors. Instead, they need to be vigilant and make it more difficult for their well-intentioned campaigns to be exploited.
Because methods used to stop the crooks can impact genuine customers, merchants need to be conscious about the balance between friction and vigilance. For example, having a registration process that is too long can keep genuine potential customers from completing. A survey by business guide
The Manifest
revealed that form length is the second most common reason people abandon online forms.
Meanwhile, new technologies that leverage today's vast data repositories and advanced analytics technologies are now emerging into the market. Operating in the background, such services promise to reduce friction while providing merchants with more reliable customer authentication.
The price of solving the problem is enormous. By 2023, 75% of DTC brands will have subscription-based business models, according to
a report by the Subscription Trade Association
(SUBTA).
For them, customer acquisition will always lead on some form of try-before-you-buy. As such, it is critical that we can reduce the pervasiveness of incentive fraudsters -- otherwise, the future of retail may be in their hands.
About the Author
Harshad Agashe
is Vice President of Product Management at Emailage, A LexisNexis Risk Solutions Company. Harshad leads the Product Management team with the aim of building risk management products focused on solving for key customer outcomes. His group works closely with stakeholders across Customers, Partners, Customer Success, Data Science & Analytics, Technology, Marketing, and Sales teams to identify, build, and communicate value for customers. Prior to Emailage, he worked at American Express as Director of Marketing Technology.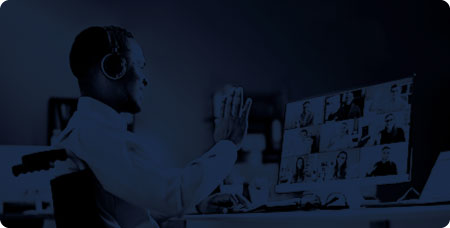 Host a Webinar with the MRC
Help the MRC community stay current on relevant fraud, payments, and law enforcement topics.
Submit a Request
Publish Your Document with the MRC
Feature your case studies, surveys, and whitepapers in the MRC Resource Center.
Submit Your Document