Payvision Celebrates Its First Anniversary with ING
Member News
News
Payvision
May 15, 2019
Member News
1 - One year of partnership Payvision x ING equals a financial services powerhouse combining payments and banking expertise for innovative commerce solutions; Payvision recorded over 50% growth.
2 - Payvision integrates its affiliate company, Acapture, under its new brand, becoming the go-to fintech partner to offer an extensive payments package to merchants across the globe.
3 - With its human-centric visual and sonic identity, Payvision shows its true brand essence as the trusted, lighthearted fintech partner that businesses can count on for safe and easy payments.
Amsterdam, 15 May 2019
-- Payvision, a global payments fintech player celebrates its one-year partnership with ING, one of the largest European banks, with a brand-new visual and sonic identity, marking the company's shift into a new era. Payvision had an excellent year in 2018, fueled by its strategic partnership with ING, a complete rebranding process, and more than a 50% increase in transaction volume.
During the first year, the ING-Payvision partnership brought forward an exclusive blend of payments and banking products to the industry, positioning the two as a financial services powerhouse. Besides serving merchants across the globe with a data-driven, omni-channel payments platform, the combined proposition also integrates Internet of Things capabilities from both companies, such as
FINN
, into a wider fintech ecosystem. This empowers Payvision to accommodate any payment method a merchant could ask for; from traditional cards, to Apple Pay, soon to be introduced by ING in the Netherlands, as well as invisible payment capabilities in the future. In 2018, the strategic focus was placed on serving mid-sized merchants in Belgium and the Netherlands, and large corporates with a global reach. During 2019, this is planned to be extended to all SME customers of ING.
"This first year of partnership involved a deep understanding and adjustment to each other's business styles, and we all benefited from the creative, straightforward entrepreneurial spirit of Payvision coupled with the resourcefulness and the broader financial knowledge of ING," said Mark Buitenhek, Global Head Transaction Services at ING Group. "Payvision's rebranding comes as a natural step towards its growth ambitions and ING is delighted to see the fintech mindset showing off through the company's strong identity."
Payvision's speedy growth paired with the addition of its affiliate company, Acapture, and strategic partnership with ING brought forward the need to redefine its brand position in the payments industry. As part of the rebranding process, the Acapture platform was integrated under the new Payvision brand, uniting the payment solutions offered via Acapture with Payvision's acquiring network. The result means Payvision is a data-driven, omni-channel payment processor, offering safe and easy payment solutions to merchants across the globe.
The new Payvision brand encompasses the creativity and energy of the team driving the company's growth. The human-centric approach and vibrant, simple identity bring a breath of fresh air for customers in an industry defined by complex solutions. It is through the nature of its close, human interactions that Payvision brings a unique tempo, underlining the company's new brand essence,
the beat of payments
.
"Payvision's new brand identity was a strategic project aimed at reinventing the company as it stepped into a new chapter. So, we are excited and proud of this milestone," said Payvision's CEO, Rudolf Booker. "There is no better way to celebrate our first anniversary with ING than by redefining our DNA, reflecting the lively personality and creativity of the people behind the company. Payvision is now ready for the future, living up to its core values,
passion
and
curiosity
."
For its visual identity, Payvision worked with Saffron, an award-winning brand consultancy that helped discover and show the company's original personality through brand expression. Furthermore, given its new brand essence, Payvision worked with MassiveMusic, one of the world's leading creative music agencies, to define its sonic identity and bring
the beat of payments
to life. With both visual and sonic identities defined, Payvision becomes the first player in the payments industry to unveil a multi-faceted brand strategy.
About Payvision
Payvision is a global payment processor that is driven by a passion for technology and simplifying payments. With one single, secure platform, we power transactions for businesses across the globe. We know our way around the latest techniques in artificial intelligence, omni-channel strategies, and advanced fraud prevention. The dedication to our clients shows -- this is where we truly make a difference. By enabling an intuitive and flawless customer experience on all channels, we bring a unique beat to payments.
Headquartered in Amsterdam, the Netherlands, we have grown over the past 17 years into an international team with offices in North America, Europe, and Asia. In 2018, ING bought a 75% stake in Payvision, allowing us to offer an unstoppable combination of the fintech and banking worlds put together. This partnership means cutting-edge innovations and a startup mindset backed by ING's expertise and global network.
Learn more about how Payvision takes the hassle out of payments at
payvision.com
. Get in touch with our PR and Communications team at
press@payvision.com
or +31 20 794 23 00.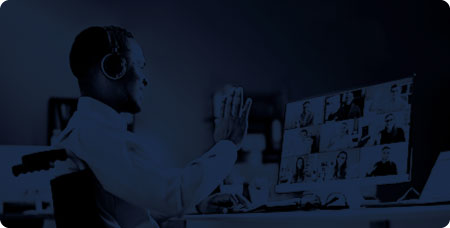 Host a Webinar with the MRC
Help the MRC community stay current on relevant fraud, payments, and law enforcement topics.
Submit a Request
Publish Your Document with the MRC
Feature your case studies, surveys, and whitepapers in the MRC Resource Center.
Submit Your Document
Related Resources
There are no related Events
There are no related Presentations
There are no related Surveys
There are no related Webinars