Cybertonica Brings Enterprise-level Anti-fraud Solution to Shopify
Member News
News
Cybertonica
Dec 08, 2020
Member News
Merchants can use the advanced fraud management technology to capitalise on online sale booms for the coming holiday season
London, UK -- December 1, 2020: eComm360 Fraud Prevention by Cybertonica, a new solution from the intelligent #fraud and risk management provider, is now available to Shopify merchants. The product offers enterprise-level protection and enhanced conversions while eliminating the headache of fraud and #chargebacks. This allows small and independent online businesses access to the same expert solutions as #ecommerce powerhouses.
The announcement comes following the busiest online #BlackFriday ever recorded -- which saw a surge of nearly 22% on a year ago to $9 billion.
Joshua Bower-Saul, CEO and Co-Founder of Cybertonica, commented, "Going hand-in-hand with the growth in online #transactions expected this Black Friday and Cyber Week, is an increased fraud and cyber risk for merchants and their customers. Unfortunately, COVID-19 has given fraudsters many new potential victims."
"With our new product, eComm360, we wanted to give #merchants the same level of fraud protection that Cybertonica's #banking and #payments customers enjoy at enterprise-level. Our new solution detects fraudsters and cyber attacks in real-time. We use behavioural biometrics and integrate directly to the merchant's Shopify page for ease of use."
Shopify's 1.7 million merchants can access the product via the App Marketplace. It uses one-touch activation, equipping them with an array of automated risk management and fraud prevention capabilities. eComm360 Fraud Prevention reduces up to 80% of chargebacks and 90% of fraud.
Mark Gaffney, Head of Innovation at Cybertonica, added, "eComm360 is unique combining not only fraud scoring and order monitoring, but also real-time #threat intelligence and customised risk management."
"It works on a number of levels. After activation, it begins automatically to analyse orders for fraud in real-time. It uses behavioural biometrics to examine and protect devices and their user accounts. In addition, eComm360 can be used to reduce the need for high-friction secondary authentication (such as 3DS and one-time passwords) by more than 70%, reducing basket drop-off.
"Merchants will have a 360-degree view of their risk and opportunities, because eComm360 allows them to adjust acceptable risk levels simply with a cursor. This equates to higher conversion rates, reinforced customer confidence, increased profits, and reduced time spent on fraud and risk management."
Tony Craddock, Director General at the Emerging Payments Association, said, "With eComm360, Cybertonica crucially strikes the optimal balance between #security and frictionless customer experience. Something which has been a huge challenge for merchants in the aftermath of COVID-19, and what will be the difference between 'hitting' or 'missing' the #CyberWeek and holiday season sales."
"My advice to those planning to get involved in what is looking to be a historic sales season is: take the necessary precautions. Fraud will be rife, but so are the opportunities. And eComm360 is a game changer."
eComm360 Fraud Prevention, the new anti-fraud solution by Cybertonica, went live on the Shopify App Marketplace on December 1, 2020.
Read more and start your free 30-day trial now:
http://ow.ly/NoFT50Cz61s
About Cybertonica
Cybertonica is an award-winning platform for the management of risk, anti-money laundering (AML), compliance, and fraud detection. Through continuous authentication, friction is eliminated for legitimate users and payment agents, while automation delivers huge efficiencies in managing fraud prevention. Cybertonica means no compromises on inclusion, risk, privacy, or security.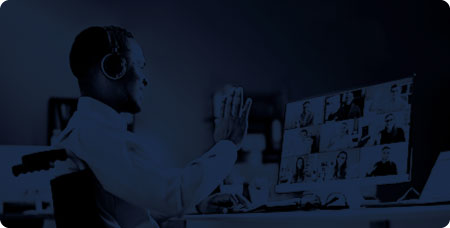 Host a Webinar with the MRC
Help the MRC community stay current on relevant fraud, payments, and law enforcement topics.
Submit a Request
Publish Your Document with the MRC
Feature your case studies, surveys, and whitepapers in the MRC Resource Center.
Submit Your Document
Related Resources
There are no related Events
There are no related Presentations
There are no related Surveys
There are no related Webinars