Spreedly Announces New and Expanded Revenue Optimization Solutions
Member News
News
Spreedly
Nov 12, 2020
Member News
DURHAM, NC - November 10, 2020 -- Spreedly, the software company that accelerates global commerce by offering a secure and flexible platform that welcomes all payments participants, today announced new and expanded revenue optimization solutions, including Smart Routing and Network Tokenization, now added to its Payments Orchestration platform.
Spreedly's Revenue Optimization boosts success rates and customer conversion. The Spreedly solution provides sophisticated capability in a simplified package for merchants and platforms to optimize payments, resulting in an average authorization rate increase of three percent or more. Simple configurations in Spreedly's user interface enable customers to optimize payments with minimal development burden and a near immediate return on investment.
"While 69% of online-centric merchants prefer a multi-provider approach to payments, one in five say that their current payment acceptance infrastructure has become a significant inhibitor to the growth of their business," said Principal Research Analyst, Customer Experience & Commerce, Jordan McKee, with 451 Research, part of S&P Global Market Intelligence. "Payment orchestration platforms can help to address the added complexity of a multi-provider strategy through the application of rules, logic, intelligence, and streamlined connectivity." (Source: 451 Research, part of S&P Global Market Intelligence, Moving Payments From Commodity to Commerce Catalyst Through Optimization and Orchestration - July 2020)
"Spreedly's goal is to help every business to optimize their payment strategy by leveraging a diverse array of services," said Daniel Wideman, Vice President of Product with Spreedly. "Too often, the complexity of building infrastructure to optimize across multiple payment providers was limited to only the world's most sophisticated teams. Spreedly's long history of connecting to and optimizing across hundreds of payment services is now taken to the next level with this announcement. Revenue Optimization delivers a complete package for increasing transaction success rates, allowing merchants and platforms to focus on their core business while Spreedly's Payments Orchestration handles payments."
Smart Routing
In payments, conversion rates can often have a significant impact to the bottom line. Sub-optimal transaction success rates directly impact customer conversion and overall revenue. False declines totaled $331 billion among U.S. transactions in 2018, according to an Aite Group report, and they often result in cart abandonment, diverting would-be customers to competitors. Without sophisticated analytics and tools to optimize payments, merchants are left to accept baseline performance and needlessly declined transactions. Many companies are moving to working with multiple providers, as there is a clear benefit to doing so; however, determining the best provider to send a transaction is complex.
Spreedly has unmatched, independent insight into transaction performance across over 120 payment services and 100 currencies. Leveraging our broad set of data, Spreedly's Smart Routing technology dynamically determines the optimal processor based on criteria such as card brand, card type, and currency. Quick set-up enables teams to reap the benefits of using a data-driven orchestration solution without building and maintaining their own solution. This leads to dramatically improved success rates and a radically improved customer experience.
Network Tokenization
When stored cards expire or are out of date, they cannot be used to process transactions. That can have a major impact on merchants with subscription models or that allow customers to make purchases with a stored card, for example. The major card networks introduced network tokenization to address this challenge, reduce fraud, and help boost overall success rates. In fact, studies show a 3.2% authorization rate lift, according to a study by an industry study.*
Spreedly supports network tokenization by provisioning evergreen network tokens from the major card networks that are compatible with any payment service provider. As a token service provider, Spreedly connects directly to major card network tokenization services, providing a network token to be stored in Spreedly's vault. The card networks, aware of any updates being made to account credentials, push those updates to Spreedly in real time, ensuring payment credentials are always up-to-date. The network token is stored alongside the PAN in Spreedly's vault for transacting with any combination of supported gateways and acquiring banks.
Spreedly's Revenue Optimization solution is part of the Spreedly Payments Orchestration Platform. More information can be found
here
.
About Spreedly
Spreedly orchestrates payments for the world's most innovative businesses. Global enterprises and hyper-growth companies grow their digital business faster by relying on Spreedly's payments platform. Hundreds of customers worldwide secure card data in our PCI-compliant vault and use tokenized card data to enable and optimize nearly $14 billion of annual transaction volumes with any payment service. Spreedly is headquartered in downtown Durham, North Carolina.
*
= VisaNet, January - March 2019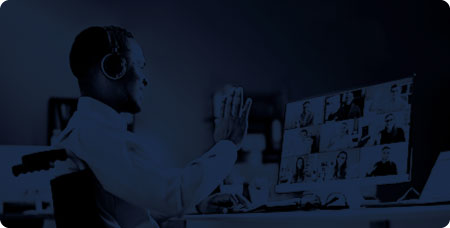 Host a Webinar with the MRC
Help the MRC community stay current on relevant fraud, payments, and law enforcement topics.
Submit a Request
Publish Your Document with the MRC
Feature your case studies, surveys, and whitepapers in the MRC Resource Center.
Submit Your Document