The Power of Signifyd's Decision Center Now Extends to Thwart Promotion Abuse and Unauthorized Resellers
Member News
Abuse
News
Signifyd
Oct 24, 2020
Member News
Signifyd announced an enhanced version of its Decision Center module that allows retail enterprises to customize their efforts to stop revenue leakage caused by promotion abuse and to protect their brand reputations and relationships by thwarting third-parties that buy in bulk and resell without formal agreements to do so.
Signifyd announced an enhanced version of its Decision Center module that allows retail enterprises to customize their efforts to stop revenue leakage caused by promotion abuse and unauthorized resellers. Decision Center's new self-service capabilities for promotion abuse and unauthorized reseller management mark the latest upgrade to Signifyd's Commerce Protection Platform and recognizes the variety of unique business conditions retailers face today.
Signifyd launched Decision Center as a key module in its Commerce Protection Platform solution set aimed at curbing the rapidly growing problem of consumer abuse. While risk management leaders have long been focused on the threat of fraud, consumer abuse has been growing at a faster rate and will cost retailers $50 billion this year, according to Mercator Advisory Group.
Among the costly schemes that squeeze enterprises' margins are promotion abuse and unauthorized reselling of a brand or retailer's products. Promotion abuse occurs when, for instance, a customer uses a first-time-buyer discount or coupon code more than once. More than 30% of consumers admitted to engaging in promotion abuse in a Signifyd market survey conducted in September.
Unauthorized reseller abuse happens when a commercial operation seeks to leverage a brand's name recognition, product scarcity, or geographic price differences. The unauthorized seller buys products in bulk and sells them at a profit without regard for existing contracts with authorized sellers or the quality of the customer experience it is providing.
"After establishing clear policies within Signifyd, our unauthorized reseller rate effectively dropped to zero," said Lyn Carbine, head of trading at electronic beauty device brand CurrentBody. "The impact of this on our brand and partnerships cannot be overstated. We have regained control of millions of dollars' worth of product that would have flowed through the wrong channels."
Decision Center has detected abuse since its launch. But abuse is not a one-size-fits-all challenge. Business policies differ from enterprise to enterprise. What one merchant might consider abuse, another might see as a successful sale.
"For years, our managed service has been highly successful at helping our customers shut down bad actors engaging in promotion abuse and unauthorized reselling," Signifyd CEO Raj Ramanand said. "Now Decision Center allows retailers to manage the bad actors themselves, in house. We will continue to innovate to protect merchants and to stay a step ahead of those who seek to take advantage of them."
The Decision Center enhancements offer agile risk teams the ability to identify, analyze, and control different abuse scenarios. Armed with the analytics and indicators of abuse from Signifyd's Agent Console and Insights modules, they can then author policies tailored to their definitions of abuse to produce the outcomes that are right for their businesses.
Decision Center allows risk managers to test and run simulations of their configurations, so they know exactly how their approaches will affect their customers and their revenue. Once a risk manager is satisfied with the outcome, they can seamlessly incorporate the logic into their existing workflow and ensure that the revised policies are deployed at the exact moment they were intended to be.
The new self-serve feature means merchants can configure and reconfigure Decision Center, allowing them to test and iterate, ultimately achieving maximum revenue protection and full control over their brands and partner relationships.
Risk and payment professionals interested in networking with other risk and payment professionals and learning more about evolving fraud trends should join Signifyd at the company's
FLOW Digital Risk Connect
on October 29.
About Signifyd
Signifyd provides an end-to-end Commerce Protection Platform that leverages its Commerce Network to maximize conversion, automate customer experience, and eliminate fraud and customer abuse for retailers. Signifyd counts among its customers a number of companies on the Fortune 1000 and Internet Retailer Top 500 lists. Signifyd is headquartered in San Jose, California, with locations in Denver, New York, Belfast, and London.
For more information, please visit:
https://www.signifyd.com/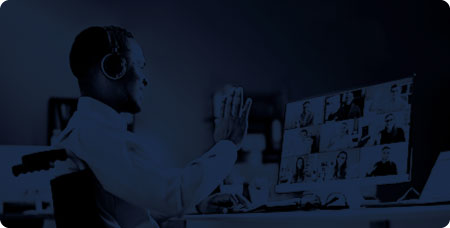 Host a Webinar with the MRC
Help the MRC community stay current on relevant fraud, payments, and law enforcement topics.
Submit a Request
Publish Your Document with the MRC
Feature your case studies, surveys, and whitepapers in the MRC Resource Center.
Submit Your Document