APEXX Global Partners with Esenda to Revolutionise Education Fee Payment Process
Member News
News
APEXX Global
May 06, 2021
Member News
London, 21 April 2021
– APEXX Global, ("APEXX"), the multi-award-winning global payments platform, has partnered with Esenda, the disruptive payments company focused on independent schools, to help improve the security and efficiency of school fee payments.
Finance teams at independent schools spend valuable time and resources managing the laborious task of fragmented and sometimes paper-based fee collections. Current processes require large amounts of manual intervention and are often unsecure. In addition, these payments can incur large and unnecessary transaction fees for both the schools and fee payers.
Esenda's one-stop interface has a smart and secure service, and parents and bursars are able to manage all payments through one central system, including anything from a music lesson, ski trip or annual tuition fees.
Esenda's large variety of payment methods and currencies gives schools the ability to collect
fees from all over the world securely. Furthermore, parents are kept up to date on their transactions with live notifications, eliminating the need for them to chase us for payment confirmation.
Esenda integrates Apexx's payment infrastructure to its platform, allowing schools and fee-paying parents to benefit from its secure and partner-agnostic technology, as well as increasing efficiency and reduces costs.
Bertie Simpson, CEO Founder at Esenda, said: "There are over 2,500 independent schools in the UK, many of which continue to expend unnecessary time and resource reconciling fees through outdated and fragmented payment systems. Our one-stop-platform truly revolutionises the process of education fee payments for fee payers and bursars alike."
Douglas Adams, VP of Sales at APEXX, said: "We're delighted to have partnered with Esenda to improve the outdated and insecure process of school fee payments."
About APEXX GLOBAL
(https://apexx.global/)
Founded in 2016, APEXX Global is a multi-award-winning global payments platform that combines acquirers, gateways, shopping carts and Alternative Payments Methods into a single marketplace and one-stop solution for Enterprise/Tier 1 merchants. APEXX builds an integrated and transparent service that manages the authorisation, processing, and optimisation of transactions.
APEXX takes an agnostic approach to partnerships, working with many different solutions providers across the payments industry. Our approach creates a more efficient and cost-effective solution that cuts through the complexity of e-payments and leaves behind legacy technology systems. Our mission is to help businesses grow by reducing unnecessary costs, increasing conversion rates and simplifying the global payment ecosystem.

About Esenda
(https://esenda.com/)
Esenda is the new, cost-effective and secure way to manage local and international fee collections in the schools' market. Esenda provides a streamlined and automated fee collection and reconciliation service that eliminates much of the manual workload associated with these critical processes.
The recent rapid increase in school fee targeted cyber-crime has put payment fraud prevention at the top of the agenda. Esenda's primary focus is mitigating this risk through clever, cloud-based systems design, the adoption of the highest-level security standards and the world-class technology infrastructure.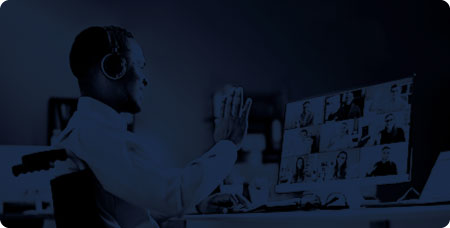 Host a Webinar with the MRC
Help the MRC community stay current on relevant fraud, payments, and law enforcement topics.
Submit a Request
Publish Your Document with the MRC
Feature your case studies, surveys, and whitepapers in the MRC Resource Center.
Submit Your Document
Related Resources
There are no related Events
There are no related Presentations
There are no related Surveys
There are no related Webinars