Carl Clump, Founder of Retail Decisions plc and Pioneer in Payment Fraud Prevention, Joins Cybertonica's Board
Member News
News
Cybertonica
Feb 19, 2021
Member News
London - February 11, 2021 -- Cybertonica, the advanced fraud and risk management provider, has appointed Carl Clump to its Board to lend his strategic and managerial expertise to the expanding business. Cybertonica's innovative fraud and risk management system is changing the game in the #fintech and fraud space.
Carl is a legendary entrepreneur in the #fraud and payments sectors and has led several fintech companies to triple-figure growth, market leadership, and successful exit. He was behind one of the world's first card-not-present (CNP) fraud prevention platforms, Retail Decisions (ReD plc).
Since retiring from ReD, Carl has been in high demand as a Non-Executive Director. And, he is currently a Visiting Fellow at Cranfield School of Management and its Bettany Centre for Entrepreneurship. He has over 30 years of experience building organisations from the ground up in a number of sectors, including petroleum and fintech.
The move to strengthen international expertise in the Board and the strategy team comes as Cybertonica enters the new year with ambitious growth plans in the UK and beyond. The company's portfolio of innovative core solutions, including #behavioural #biometrics, makes it well-positioned to take advantage of the growth in the #eCommerce, #neobanking, and payment tech spaces. Juniper Research predicts global online payment fraud will grow by more than 50% from 2020 to reach more than $25 billion per year by 2024 -- so fresh and innovative approaches like Cybertonica's are clearly needed.
The recent launch of eComm360 Fraud Prevention by Cybertonica, which brings enterprise-level anti-fraud solutions to Shopify merchants, is already showing strong customer uptake.
Joshua Bower-Saul, Cybertonica's CEO, noted: "We are very excited to bring Carl's expertise to the table. His vast experience in running an international business in the payments space will add great value to the current board, composed of other strong tech industry players. Carl comes with a wealth of practical growth hacks from his own startup journeys, as well as a great network."
Carl Clump commented: "Joshua and Jane Butler, Chair of the Board, have given me a tremendous opportunity back in the fintech world. Cybertonica reminds me very much of ReD in its early years. It has a talented group of people with a real customer focus. And it's backed by an exceptional and flexible technology platform. This combination of talent, technology, and focus historically allowed us to protect many of the world's largest companies in fields such as retail, travel, mobile telephony, and card #issuing. Cybertonica has the same characteristics and is now on the launchpad for sustained growth."
Jane Butler, Chair of the Board, added: "I am personally delighted to be able to collaborate with Carl to see Cybertonica bring its world-beating solutions and core technologies to even more sectors fighting online fraud. With Carl's presence and advice brought to bear, the Company is positioned to achieve growth at rates faster than the market."
Please contact Claire Holden at
claire@skyparlour.com
for an interview or our Digital Marketing Manager, Rasa Striukaite, at
rasa@cybertonica.com
for further information.
About Cybertonica
Cybertonica is an award-winning platform for the management of risk, anti-money laundering (AML), compliance, and fraud detection. Through continuous authentication, friction is eliminated for legitimate users and payment agents, while automation delivers huge efficiencies in managing fraud prevention. Cybertonica means no compromises on inclusion, risk, privacy, or security.
For more information, please visit:
cybertonica.com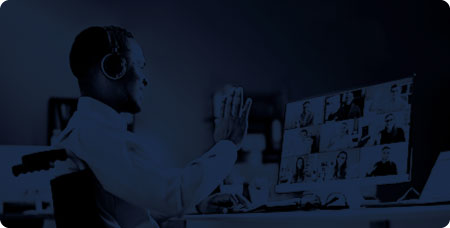 Host a Webinar with the MRC
Help the MRC community stay current on relevant fraud, payments, and law enforcement topics.
Submit a Request
Publish Your Document with the MRC
Feature your case studies, surveys, and whitepapers in the MRC Resource Center.
Submit Your Document
Related Resources
There are no related Events
There are no related Presentations
There are no related Surveys
There are no related Webinars