Nissho Partners up with Nethone's Online Fraud Protection Expertise to Help eCommerce Businesses in Japan Eliminate Fraud
Member News
Japan
News
Nethone
Mar 10, 2021
Member News
Nethone, a machine learning-based fraud prevention company, and Nissho Electronics Corporation, announced a business collaboration on delivering cutting-edge online fraud and account takeover detection and prevention solutions in Japan. Nethone will be part of the already existing Tranfis brand offered by Nissho and will be distributed under the name "Tranfis powered by Nethone".
Nissho is an innovation-leading company from Japan operating in the market for over 50 years now. It provides information and communication technology (ICT) such as cybersecurity, IoT, and AI as support for customers from large enterprises to service providers as they undergo digital transformation.
Japan is continuously ranked among the top three world's largest eCommerce markets, with revenue projected to reach US$112,465m in 2021. Its eCommerce revenue is expected to show an annual growth rate of 6.2%, resulting in a projected market volume of US$143,279m by 2025. As Nissho is engaged in constant exploration of ways to provide the best services in new fields, it will develop its offer on the Japanese market with fraud prevention solutions, due to announced partnership with Nethone.
"Nethone has a very similar approach to fraud prevention as ours and technology that seems to be one of the best in the market. We highly appreciate Nethone's Know Your User (KYU) approach to users profiling. In the era of customer-centric service, we not only want to know customers, but we also want to understand their real motives," said Hideaki Koga, Executive Officer, Senior General Manager of DX Business Division 1 at Nissho.
Nethone enables companies operating globally to combat cyber threats more effectively. It protects business entities against fraudsters by thoroughly profiling each user while interacting with the website or native application. By using advanced machine learning technology, Nethone profiling enriches the context of the user's understanding with over 5,500 attributes. All of them are processed into real-time recommendations, preventing card-not-present fraud, including protection against account takeover for entities and their clients from the eCommerce, digital goods, and financial institutions industries. The proprietary KYU approach enables comprehensive, in-depth, multi-dimensional profiling of all online users, and at the same time radically reducing the risk management -- manual verification and passive authentication, that was responsible for user side friction.
"With the highest penetration of online commerce in the world, Japan is the ideal place for fraudsters to hit. Especially as its citizens are shifting from cash to online payments, i.e. credit cards. Soon damages from offline credit card fraud will be lower than online," says Patrick Drexler, Head of Business Development Team at Nethone. "Many companies in Japan are not ready for the upcoming changes and security threats. They still do not even have such positions as a Chief Online Security Officer or Fraud Manager, which are common in online business in Western countries. But Nethone solutions will help them with effectively fighting online fraud. Nissho is fully aware of that, that is why we decided to form business collaboration and invest in this crucial region," adds Drexler.
Nissho will help Nethone with the distribution of its two core products, Guard and ATO. Nethone Guard prevents online payment fraud by identifying anonymization, automation, and suspicious behaviour. Nethone ATO is a comprehensive fraud-prevention tool based on behavioural biometry that secures business from diverse types of fraud -- not only from account takeover (ATO) but also payment fraud from newly created accounts. It can counteract them with great precision thanks to an authorial AI modelling approach and combining raw behavioural data from Nethone Profiler.
In 2021, Nissho plans to sell "Tranfis powered by Nethone" advisory worth Yen200m. Also, by using the data and profiler information accumulated by Nethone's KYU technology, Nissho will provide solutions for eCommerce operators aiming to improve the customer experience, enhance engagement, and improve conversion rate both in Japan, and the whole of Asia.
"We saw the potential for great synergy between both Nissho and Nethone, as well as the Japanese and Southeast Asian markets. We had the chance to meet Nethone in Warsaw, where we saw great energy, enthusiasm, and passion in the Nethone team, which made it even more so of an appealing alliance," explained Hideaki Koga.
For more information, please visit the Nethone website:
https://nethone.com/post/nethone-and-nissho-join-forces-to-deliver-online-fraud-prevention-into-the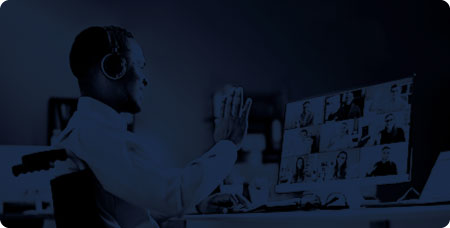 Host a Webinar with the MRC
Help the MRC community stay current on relevant fraud, payments, and law enforcement topics.
Submit a Request
Publish Your Document with the MRC
Feature your case studies, surveys, and whitepapers in the MRC Resource Center.
Submit Your Document
Related Resources
There are no related Events
There are no related Surveys
There are no related Webinars