Spec Secures Both SOC 2 Type II and PCI DSS Level 1 Certification, Embracing Their Commitment to the Security of Their Customers
Spec
Jan 23, 2023
Member News
Spec, the company behind the no-code Trust Cloud, announced that their platform has attained both SOC 2 Type II and PCI DSS Level 1 certification.
The SOC 2 Type II report confirms that Spec adheres to the five Trust Services criteria: Security, Availability, Process Integrity, Confidentiality, and Privacy. In addition, Spec received its compliance for Payment Card Industry Data Security Standard (PCI DSS) Level 1 Certification. PCI DSS is a set of security requirements established by the PCI SSC to ensure protection of online payment forms and sensitive cardholder data. PCI DSS Level 1 Certification is the highest compliance level, ensuring the highest level of security.
Spec's Trust Cloud is shaping and optimizing customer experiences and core commercial flows, meaning it's impossible to over-emphasize the importance of security on their platform. As hacks and data breaches continue to make headlines, no-code platforms must take important steps to secure themselves -- and their customers -- from modern threats. Spec's attainment of these coveted and hard to obtain certifications support the Trust Cloud's ability to provide enterprises with a trust platform that delivers secure, powerful customer experiences.
"Security is our top priority at Spec. Amazing brands rely on our technology to protect and manage powerful end-to-end customer experiences," said CEO and Co-Founder, Nate Kharrl. "External review of our platform by SOC 2 and PCI DSS auditors is one of the ways we embrace our commitment to the security, availability, and privacy our customers require."
Spec's Trust Cloud was built to help enterprises deliver dynamic customer experiences, giving them full visibility across the entire customer journey, including payment data. Securing both SOC 2 Type II and PCI DSS Level 1 Certification demonstrates Spec's commitment to elevated standards of compliance and operational excellence that enable our customers to optimize their payment security.
About Spec:
Spec is creating a smarter, safer internet powered by unified data, tools, and teams. We offer the first and only truly no-code solution that deploys invisibly in front of any website or API providing insights, automation, integration, and orchestration in minutes, not months. Our intelligent platform, the Trust Cloud, surrounds every online interaction to stop fraud and abuse while guiding good customers through great experiences. To learn more about how you can unlock instant trust with Spec, please contact us.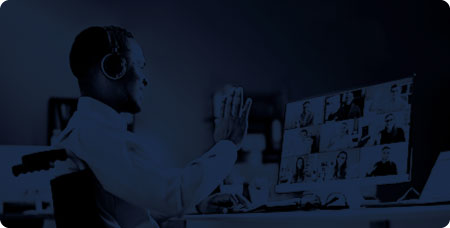 Host a Webinar with the MRC
Help the MRC community stay current on relevant fraud, payments, and law enforcement topics.
Submit a Request
Publish Your Document with the MRC
Feature your case studies, surveys, and whitepapers in the MRC Resource Center.
Submit Your Document
Related Resources
There are no related Events
There are no related Presentations
There are no related Surveys
There are no related Webinars
There are no related Whitepapers