Vindicia and Stripe Integrated Solution to Drive Subscription Business Success
Member News
News
Subscriptions
Vindicia
May 12, 2020
Member News
The subscription approach has been flourishing as more and more businesses adopt a subscription business model to drive customer loyalty, promote usage, and create long-term, direct-to-consumer relationships and revenue streams. According to McKinsey, startups and established businesses launching subscription services are contributing to the rapidly growing subscription eCommerce market, reaching $12-15 billion in 2018 in the US alone. Furthermore, a total of 75 percent of organizations selling direct-to-consumer (D2C) are expected to offer subscription services by 2023.
In this context, Vindicia is pleased to announce that it is now integrated with Stripe, one of the leaders in payments processing for online businesses, as a verified partner. By partnering with Stripe, Vindicia is providing companies a complete monetization platform for launching subscriptions, based on the company's proven track record in revenue optimization and customer retention.
Businesses using Stripe can now benefit from Vindicia's subscription lifecycle management platform. Together, Vindicia's subscription platform and Stripe's payments platform will help businesses deliver more value to subscribers and subscription businesses alike.
Stripe businesses gain subscription insight and expertise
Vindicia will provide subscription-based business customers using Stripe's payments platform with the ability to design more flexible subscriptions models that support promotions, gifts, freemiums, pausing, and reactivation. Additionally, they can leverage fresh, data-driven insights with reporting and analytics to enhance subscription performance and recurring billing models, with support to help each unique subscription business optimize pricing, revenue streams, and reduce churn.
Using Vindicia, subscription-based businesses using Stripe's payments platform can also retain more subscribers and optimize revenue, mitigating passive churn by removing payment frictions and failures. Vindicia Retain's advanced recurring revenue recovery resolves 15-30% of terminally failed payment transactions to boost revenue by 3-6%.
New subscription businesses can gain from industry-leading payment processing technology as well
New subscription-based businesses looking to use Vindicia's solution can also benefit from being able to use Stripe as a platform for processing payments. Stripe is a technology leader that makes eCommerce frictionless to accept payments and manage business online.
Subscriptions are everywhere
Subscriptions today can be found everywhere -- from food delivery services ideal in today's shelter-at-home environment (DoorDash, Grubhub, and Blue Apron) -- to interesting new streaming and content services (Quibi and FloCheer) -- to support for artists and charities (Trickle Up, Patreon, and Charity:Water) -- to traditional on-demand services that expanded into subscriptions for dedicated customers (Uber Ride Pass and Lyft All-Access).
With so many subscription experiences competing for subscriber wallet share, recurring revenue businesses need to partner with industry experts like Stripe and Vindicia in order to attract new subscribers, drive customer satisfaction, and extend customer lifetime value.
To be successful, subscription companies will require an effective payment processor together with an agile subscription management solution to help the business acquire, scale, and adapt.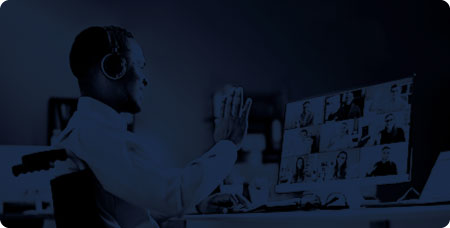 Host a Webinar with the MRC
Help the MRC community stay current on relevant fraud, payments, and law enforcement topics.
Submit a Request
Publish Your Document with the MRC
Feature your case studies, surveys, and whitepapers in the MRC Resource Center.
Submit Your Document
Related Resources
There are no related Events
There are no related Surveys