Why Is Effective Fraud Prevention Essential in Aiding a Positive Customer Journey
Fraud
Fraud prevention innovation
Marc Fessler -- Nethone
Dec 07, 2022
Webinars
Company reputations can be made and broken in the blink of an eye. With the vast choices now available to online shoppers, it is up to eCommerce merchants to make a series of vital decisions in order to build and maintain positive customer experiences (UX).
It may not seem evident from the outset, but choosing the right or wrong anti-fraud system can significantly improve or damage every customer journey, from start to finish. This is why it is crucial to find the perfect solution to beat fraudsters by using non-invasive ID authentication measures (while being PSD2 and 3DS2 compliant). Thankfully, there are easy-to-implement and cost-effective solutions to ensure things run seamlessly.
We aim to present to you how choosing advanced fraud solutions, you not only benefit from protecting your online payment process by stopping fraud before it happens, but securing your business, your customers, and the overall UX. The key to success lies in a holistic approach to fraud management, which includes the use of behavioral biometrics and digital fingerprinting to understand user intentions and motivations, device and network settings to weed out automated bots, but also uncover fraudsters and dishonest customers hiding their true identities and locations.
How does this benefit the customer journey? Test 5,000+ pieces of data takes place automatically and in real-time, all powered by machine learning models and completely unseen by customers. From registration, use of service, making payments, and effective resolution of returns and disputes - you can stop fraudsters and dishonest customers before they've had a chance to do any damage. By building a safe and frictionless service path, you ensure new and existing customers are happy, value your service and will continue to use it. All of this converts into a positive online reputation - a vital currency in the digital age!
Join our webinar to discover how to achieve the perfect customer UX without a drop in security.
Learning Objectives:
Awareness of how advanced fraud solutions can help build and maintain a positive customer UX
To understand the benefits of behavioral biometrics in fraud prevention to aid the process of frictionless ID authentication
How machine learning models aid analyses of behavioral biometrics and digital fingerprinting to weed out fraudsters and dishonest customers while ensuring a positive customer UX
Awareness of the different anti-fraud systems used by e-Commerce merchants and how their choices can result in a friction-full or frictionless UX
How Nethone authenticates every single digital service user at every stage of the customer journey
Some content is hidden, to be able to see it login here Login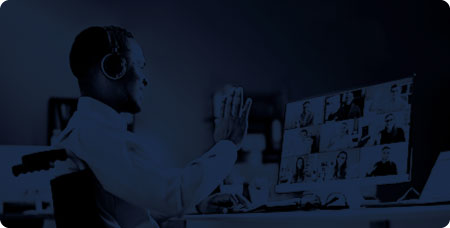 Host a Webinar with the MRC
Help the MRC community stay current on relevant fraud, payments, and law enforcement topics.
Submit a Request
Publish Your Document with the MRC
Feature your case studies, surveys, and whitepapers in the MRC Resource Center.
Submit Your Document