10 Ways that CX & Journey Optimization Can Help Prevent Chargebacks
Member News
Blog
Fraud
Chargebacks
Chargebacks911
Jun 08, 2023
Blog
By David DeCorte, Content Manager

It's never been easier to shop online. Honestly, as consumers, we probably have more options than we can even effectively manage, in some regards.
Think about what you would consider a truly "great" customer experience. It's easy and fast, of course, but more than that, it's also a genuinely pleasant experience that you look forward to repeating over and over again.
The customer experience — or CX — encompasses every facet of the customer's interaction with you. It's reflected in the sensory, cognitive, and emotional signals on which your buyer picks up throughout the process. A good CX journey does more than guide buyers through a transaction; it builds genuine goodwill in customers, making them look forward to their next interaction with you.
In contrast, think about what constitutes a "bad" customer experience. It may involve a slow, unresponsive website, confusing terms and requirements, broken navigation, and poor (or even nonexistent) post-transaction customer support.
Considering how high the bar's been elevated, delivering an experience like the one I just described is inexcusable in 2023. A bad experience can do more than just deter buyers. It may even motivate some customers to try and claw back their money using methods outside the merchant's control.
How Bad CX May Lead to More Chargebacks
The chargeback process was intended as a consumer protection tool when it was first introduced in the 1970s. It still serves an important role to protect cardholders against fraud and abuse today. And, it can present a serious threat for merchants who fail to optimize their customer journey.
Each chargeback filed against you means losing the revenue generated by the sale in question, as well as any merchandise already sent to the buyer, plus overhead costs like shipping and interchange. You also get hit with non-refundable chargeback fees for each incident. These losses can add up quickly. Plus, merchants that exceed the thresholds set by the card networks may be hit with onerous restrictions on their operations.
In many cases, your approach to managing the customer experience plays an important role in optimizing chargeback processes. If a customer has an issue with a purchase, you want them coming to you to address the problem, rather than the bank.
You want your customers to always presume that the fastest way to resolve a consumer issue is to work with you directly. If buyers start to see their bank as the most hassle-free way to get their money back… you're in trouble. There's good news, though: because CX is so closely tied to this matter, the average merchant could see a reduction in their overall chargeback susceptibility with just a few easy tweaks.
Optimizing CX to Help Prevent Chargebacks
The chargeback process exists to help protect cardholders against fraud and abuse. However, a significant portion of disputes occur due to very basic and easy-to-fix oversights in the customer experience.
With that in mind, here are ten practices that draw on CX optimization to help you prevent disputes before they happen and protect your bottom line:
#1. Logging Transaction Records & Email Exchanges
Records of all transaction data, as well as any communication with customers via email, should be securely stored and tracked. This could help resolve cardholder inquiries. For instance, if a buyer doesn't recognize a transaction, then providing them with information like date, product description and amount could resolve the issue.
#2. Saving Chatlogs
This functions in the same manner as saving email conversations. You should keep track of all chat exchanges with customers. This may save time if the cardholder raises additional questions later.
#3. Logging Users' IP Addresses
Logging users' IP addresses can facilitate better targeting and more personalized experiences. It can also help establish that a cardholder visited a site at the time a transaction in question took place, which can help if a customer is unable to recognize a transaction at first and inquires about it.
#4. Tracking Customer Logins
Giving customers the option to create an account allows for more personalized experiences and greater security. It also helps to verify a user's identity in the event of a chargeback.
#5. Requiring Affirmative Agreement to Terms & Conditions
Neither you, nor your customer, should think of the terms and conditions governing a transaction as a simple formality. Ensure the customer truly understands the terms, and ask them to affirm that they agree before a purchase.
#6. Creating Accurate, Detailed Product Descriptions
You need descriptions that accurately reflect the products or services you sell with in-depth detail. This will stop customers from claiming that they were misled or that goods or services didn't live up to reasonable expectations.
#7. Providing Good Product Photos
Like the product description, photos on product pages should let buyers know exactly what to expect before buying. They should be high-resolution, capturing the product from multiple angles, and illustrate the dimensions and scale of the item.
#8. Offering Round-the-Clock Service
Live service personnel can resolve many situations before they become chargebacks. Many disputes result from inquiries that could've been resolved with a two-minute phone call, or a timely email response. By providing live customer service as many hours a day as possible, you can intercept a lot of these situations before a chargeback happens.
#9. Accurate Delivery Windows
Letting customers know when to expect shipments, and also keeping them up to date on potential delays, can help reassure customers that their goods are on the way, and that there's no need for concern. It can also prevent buyers from jumping the gun and filing a dispute, claiming that the goods in question were never shipped.
#10. Having an Accurate Billing Descriptor
The descriptor that appears on your customers' billing statements should include your name, website URL, and a brief description of the product. This will help customers identify purchases more easily after the fact, so that a legitimate charge doesn't get mistaken for fraud and disputed.
Creating a Better CX is a Constant Process
I realize we just ran down a compact list of practical tips. This should be just a starting point, though. If I had one key takeaway, it would be this: don't view customer experience optimization as a "check list" to complete.
You need to think about CX as a thing that is always in progress. Technologies change, design trends change, and buyer preferences change, too. Thus, while your CX can be optimized, it can never really be perfected. That's why I advise you to keep up to date with new developments in the payments space, as well as with new trends in technology.
One example as it relates to chargebacks is providing automated responses to customer inquiries. Tools like Order Insight and Consumer Clarity, for instance, let banks query transaction data in response to inquiries. The bank can instantly recall information about a transaction from the merchant's records, providing that data to the customer and helping to identify transactions that the buyer may otherwise be unable to recognize.
Automated tools can tend to be impersonal, which is not often conducive of a great customer experience. However, the automated responses mentioned above should be used to augment and improve a human process, rather than replace it with an automated one. This will be an important distinction as AI becomes more of a factor in the coming years.
Customer expectations are high, but they're only going to get higher with time. Providing a customizable, frictionless, yet still very human experience — both before and after a transaction — is going to be the key that determines success or failure.
About Chargebacks911

Chargebacks911® provides highly scalable enterprise solutions for decreasing payment disputes and recovering revenue lost to chargeback fraud. Offering the industry's only performance-based ROI guarantee, the company uses a proprietary suite of software and service products to provide cost-effective, end-to-end chargeback management solutions.
Managing over 2 billion transactions annually, Chargebacks911 is headquartered in the Tampa Bay area, with additional offices in Europe and Asia. Recognized as the leading global service provider, the company has been named Best Chargeback Management Program, Best B2B Software, Best Industry Solution, and more.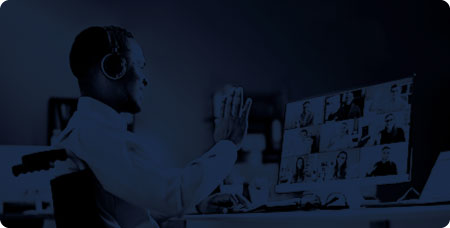 Host a Webinar with the MRC
Help the MRC community stay current on relevant fraud, payments, and law enforcement topics.
Submit a Request
Publish Your Document with the MRC
Feature your case studies, surveys, and whitepapers in the MRC Resource Center.
Submit Your Document