4 Reasons Why You Should Attend MRC Singapore 23
MRC Singapore 2023
Payments
Fraud
Asia Pacific (APAC)
Singapore
Blog
Training & Development
Advocacy
By Romeo Talento, Region Manager, Asia-Pacific, MRC
Oct 09, 2023
Blog
Regardless of what business you are in, payment trends and fraud prevention have become one of the most frequently discussed topics. People have set their careers on it, and they continue to make an impact in the industry. In today's fast-paced world, staying ahead of the curve and continuously expanding your knowledge and professional network is crucial for personal and career growth. One of the most effective ways to achieve this is by attending MRC conferences. MRC events, such as our MRC Singapore 23 conference, offer a unique blend of opportunities for learning, networking, and personal development. Let's explore the four compelling reasons why you should consider attending MRC Singapore 23, Asia-Pacific's leading conference for payments and fraud prevention professionals.
1. Knowledge Expansion in Payments and Fraud in the APAC Region
Conferences are excellent platforms for gaining new insights and knowledge, correct? In this case, MRC Singapore offers insights and focuses more on payment trends and fraud prevention in the Asia-Pacific region. They feature a wide range of subject-matter speakers from across the globe, sessions, all focused on specific topics or industries. Whether you're interested in the latest trends in technology, advancements in your field, or innovative business strategies, conferences provide access to experts and thought leaders who can share their expertise and experiences.
By attending these sessions, you can:
Stay up to date: MRC events are often the first places where new developments and breakthroughs are unveiled. Being there allows you to learn about the latest trends and technologies before they become widely known. The 2C2P's Evolution of Alternative Payments in Southeast Asia session explores the next wave of alternative payments.
Gain fresh perspectives: Listening to a variety of speakers and panel discussions can expose you to different viewpoints and approaches, helping you think outside the box and solve complex problems more creatively. The Why Is Tackling First-Party Fraud So Difficult? panel will discuss first-party fraud trends and technology that can reduce it.


2. Networking Opportunities: Meet Industry Experts and Expand your Professional Network
Networking is a vital aspect of professional growth, and attending MRC Singapore is a great conference to do them. They bring together payment and fraud prevention professionals, experts, and enthusiasts from various backgrounds, creating an environment conducive to meaningful connections. Here's how conferences can supercharge your network:
Meet like-minded individuals: MRC Singapore gathers people who share common interests and goals. This makes it easier to establish connections with individuals who can provide valuable insights and collaborations in the APAC region.
Connect with industry leaders: MRC Singapore often attract renowned experts and influencers. Engaging with these individuals can open doors to mentorship, partnership opportunities, or even job prospects. Speaking companies include Netflix, Grab, Amazon, Uber, Singtel and many more!
Reconnect with peers: The social element. Make new friends! The Merchant-Only Focus Group Luncheon allows you to enjoy a nice meal and mingle with other merchants. Of course, don't forget about the networking luncheon and attending the receptions for starting great conversations. Tip of experience: reuniting with former colleagues can strengthen existing relationships and provide a sense of community.


3. Personal Growth and Inspiration
It is also important to note that MRC events can serve as a source of motivation and growth aside from professional development. Here is how:
Inspirational speakers: Many conferences feature speakers who share their life stories and journeys to success. Hearing their experiences can be incredibly inspiring and encourages you to set higher goals for yourself. The Women in Payments and Fraud Luncheon is where you can learn from our speakers about the women's leadership in the APAC region and how it's shaping the future of ecommerce fraud management.
Confidence boost: Attending conferences, participating in discussions, and interacting with experts can boost your self-confidence and improve your communication skills, which are essential for career advancement.
Exposure to diverse perspectives: Despite of being in APAC, MRC Singapore often draws participants from various countries and backgrounds. Interacting with a diverse group of people can expand your horizons and make you more adaptable and culturally aware.


4. Exposure to New Opportunities
MRC Singapore 23, or any other MRC event, is not just about what happens inside the conference space. The MRC is something that can lead to exciting opportunities beyond the event itself:
Job opportunities: Believe it or not, many companies attend conferences to scout for talent. If you're seeking new career opportunities, there might be a chance that people may be looking, and MRC Singapore is an excellent place to showcase your skills and connect with potential employers.
Business partnerships: Oh, the joy of collaboration! My absolute favorite! Business owners can find valuable partners, investors, or clients at big events like this one. Collaborations born at MRC events have the potential to significantly impact your business's growth.
Access to resources: Conferences often have exhibitions or vendor booths where you can learn about new products and services that may be beneficial for your work or business.


Conclusion
MRC Singapore 23 is the leading conference for Asia-Pacific payments and fraud prevention professionals to meet, broaden their networks, share ideas with industry peers, collaborate, and learn together. This is what makes it an essential part of your professional development strategy. Attending MRC events is a valuable investment in your personal and professional growth in the payment trends and fraud prevention industry.
If you haven't registered yet, I guarantee you as "Mayor of MRC" that you don't want to miss out. All merchants can take advantage of our Buy One, Get One Free offer. Not a member? Feel free to contact me at membership@merchantriskcouncil.org for more information on exclusive MRC member benefits.
Register today and join us at MRC Singapore 23 on 23-24 October 2023 to learn more our from eCommerce leaders. It might just be your next big breakthrough!

Romeo Talento
Region Manager, Asia-Pacific (APAC)
Merchant Risk Council
Author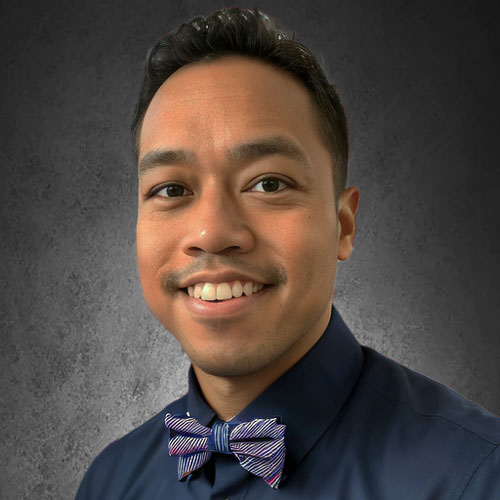 Romeo Talento
Region Manager, APAC
Merchant Risk Council (MRC)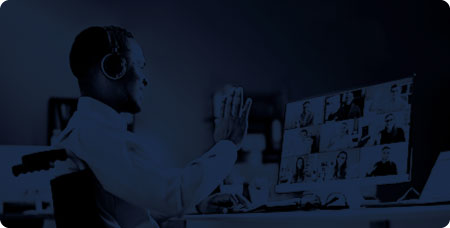 Host a Webinar with the MRC
Help the MRC community stay current on relevant fraud, payments, and law enforcement topics.
Submit a Request
Publish Your Document with the MRC
Feature your case studies, surveys, and whitepapers in the MRC Resource Center.
Submit Your Document