The Hidden Cost of Vaulting
Blog
Payments
Payment innovation
Tokens
Payment Orchestration
Spreedly
Aug 14, 2023
Blog
by Andrew Sjogren, Product Marketing Director, Spreedly
Modern payment orchestrators have revolutionized how businesses perceive payments - transforming them from a mere cost center to a significant business component that directly influences revenue and customer experience. A major part of this transformation involves the payments vault, where payment methods are securely stored in the digital economy.
Vault Services and Providers
A basic function of a payments vault is to securely store payment information such as card details. The vault achieves this security through tokenization, turning sensitive data into a benign token. Some vaults also provide additional services like card-lifecycle products (Visa's Account Updater, Mastercard's Automatic Billing Updater) and network tokenization.
Payment vaults may be offered by a payment service provider (PSP) or by independent third-party providers like Spreedly. An advantage of using an agnostic third-party provider is the flexibility it offers in integrating with any number of payment providers without restriction.
The Cost Structures of Payment Vaulting
Vaulting payments can result in a variety of costs at the PSP or third-party provider level:
Event-Based Pricing: Charges for each specific "event" that occurs within a vault, such as tokenizing a credit card, updating an expired card, or provisioning a network token.
Usage Pricing: Costs associated with API calls, processing time, and storage-space used.
Bundled Pricing: A pricing model that includes various services into a single cost.
Hidden Costs in Vaulting Payments
However, these cost models can sometimes conceal substantial hidden costs. At Spreedly, with our experience in vaulting over a billion payment methods, we've identified these hidden costs and are committed to optimizing them for our clients. For instance:
Duplicate Payment Methods: Storing the same payment method multiple times increases usage costs. For example, if the same card is stored thrice, an Account Updater cost of $0.60 is incurred instead of the standard $0.20.
Redundant Card Updates: Repeated update responses that don't alter the underlying card information can incur unnecessary costs. For instance, over time, 100 such responses at $0.20 each can lead to substantial costs.
Event-Based Pricing for Network Tokens: This approach could cause high upfront costs. For instance, provisioning 150,000 network tokens at $0.15 each would result in a $22,500 charge.
Elevated Event-Based Pricing from PSPs: PSPs may take advantage of their sole-provider position to charge higher rates, like $0.25 per card update instead of a competitive rate of $0.18. PSPs might also charge hefty fees for data migration to another provider, for example, a token migration priced at $0.10 per token.
The Advanced Vault Solution
These specific cases highlight how costs related to payment vaults can escalate and impact your total return from the payments stack. In response to this, the Advanced Vault actively identifies where redundant costs occur and works to minimize them, reducing overhead for clients.
About Us
Spreedly's Payments Orchestration platform enables and optimizes digital transactions with the world's most complete payment services marketplace. Built on Spreedly's PCI-compliant architecture, our Advanced Vault solution combines a modern feature-set with rule-based configurations to optimize the vaulting experience for all stored payment methods. Global enterprises and hyper-growth companies grow their digital business faster by relying on our payments platform. Hundreds of customers worldwide secure card data in our PCI-compliant vault and use tokenized card data to enable and optimize over $45 billion of annual transaction volumes with any payment service. Spreedly is headquartered in downtown Durham, NC.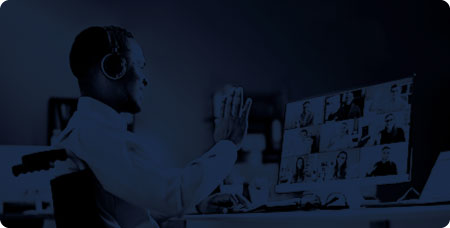 Host a Webinar with the MRC
Help the MRC community stay current on relevant fraud, payments, and law enforcement topics.
Submit a Request
Publish Your Document with the MRC
Feature your case studies, surveys, and whitepapers in the MRC Resource Center.
Submit Your Document