Improving Your Customer Experience with Credit Card on File
Member News
Blog
Payments
Card-on-file
TokenEx
Jun 22, 2023
Blog
By Valerie Hare, Content and Website Specialist at TokenEx
A recent Forbes Advisor report states that 20.8 percent of retail purchases are expected to be made online in 2023. The global ecommerce market is projected to reach $6.3 trillion this year. Ecommerce continues to be a popular shopping method for people worldwide, so optimizing your customer experience for new and existing customers is essential. A frustrating checkout can lead to cart abandonment, meaning you can lose sales and customer loyalty. Discover how to achieve a better payment experience with credit card-on-file (COF).
Quick Hits:
Card-on-file refers to businesses receiving permission from cardholders to store their payment card information.
Ecommerce platforms can use card-on-file to improve their online customer experience, positively impacting their revenue, business reputation, and more.
Account updater is used with card-on-file to automatically update cardholder data via the card brands. This solution can help avoid product and service interruptions, cart abandonment, and create a more seamless payment flow for customers.
What Is Credit Card-on-File?
Credit card-on-file is when cardholders authorize businesses to store their payment card data safely and compliantly. This card data can automatically bill cardholders for various use cases, such as one-time, recurring, or future payments, and add-on products or services.
Benefits of Card-on-File
Customers can reuse their preferred credit card details for faster, more seamless checkouts.
Customers don't need to enter their credit card details for purchases manually.
Ecommerce platforms can avoid requesting payment details from customers for every billing cycle.
Online businesses can prevent unintended service interruptions to ensure customers continue receiving their products and services as expected.
How to Improve Your Customer Experience with Credit Card-on-File

Provide a Frictionless Checkout
When a potential customer starts the checkout process but doesn't finish making a purchase, this is called cart abandonment. A recent Baymard Institute report found that the average cart abandonment rate across all industries is 69.57 percent. That's about seven out of every ten shoppers that will not finish making an online purchase. This data is pulled from 41 different studies to illustrate that this issue impacts a wide range of ecommerce businesses. What is causing these high cart abandonment rates in our digital-first age? It's called friction.
Friction refers to the challenges that customers experience during checkout, which can disrupt or distract them from completing a transaction. For instance, most customers do not want to deal with the hassle of having to manually enter their payment information. The manual approach requires customers to enter their credit card details or add a new payment method for every purchase. This is not ideal, especially when 30 percent of shoppers will not complete their purchase if they must reenter their credit card details, according to Statista.
Another source of friction is card declines. When a card is declined, a customer may not know the reason for the decline. This can lead to frustration or embarrassment. Customers may retry submitting the same card or use a different method. If nothing works, they will contact customer support or give up and take their business elsewhere.
How can merchants establish a frictionless checkout for customers? By combining card-on-file with an account updater service. Card-on-file is an effective solution that automatically charges payment methods stored in a secure payment vault for frequent or recurring payments. Since customers don't have to reenter their card information, COF removes payment friction, saves them time, and increases the likelihood that they will complete the transaction.
Save Time Updating Card Information
Credit and debit cards typically need to be replaced every three to five years. Within that timeframe, cards can be lost, stolen, or damaged. When a card expires, businesses must contact customers to request updated credit card details. This is a hassle for customers because they have to manually update their payment data over the phone, online, or in a mobile app.
In conjunction with card-on-file, ecommerce sites can use an account updater service to update expired payment details automatically upon request. Indeed, merchants can provide a seamless payment flow by automatically updating and charging cardholders with their preferred payment method. This makes it easier for customers because they know their payment information will always be up to date to make current and future purchases. Additionally, COF is much more convenient for customers that aren't home or have access to a specific card to complete a purchase.
Avoid Product and Service Interruptions
The last thing customers need is product or service interruptions, followed by emails or phone calls from an ecommerce website informing them that they need updated payment information immediately. When customers consent to card-on-file, they trust the business and prefer the convenience of automatic payments over the manual, slower approach. Depending on the product or service type, a failed or missed payment can cause unnecessary stress, frustration, and hardships for customers. Of course, COF isn't enough to prevent service disruptions. Account updater is a different, but related solution that automatically refreshes outdated card details that can help prevent false declines, cart abandonment, and loss of customer loyalty.
Products and services may include:
Bills
Educational subscriptions
Food or medical deliveries
Gym memberships
Health and beauty deliveries
Rent or mortgage payments
SaaS products
Streaming services
Student loans and more
A 2020 Visa Research study reported that 48 percent of U.S. consumers save their card information to shop via websites and apps. This number will continue to grow due to the convenience and reliability of COF payments. Preventing unintended product and service interruptions due to outdated payment details means customers will be more likely to stay loyal to your brand. After all, a dependable company will help improve their customer service and customer loyalty.
Maintain Payment Security and Compliance
Credit card-on-file offers several benefits for merchants and can dramatically improve customer service. However, many ecommerce platforms may not know how to provide this service without introducing PCI DSS scope. The Payment Card Industry Data Security Standard (PCI DSS) is an industry standard that protects cardholder data worldwide. Any ecommerce business that accepts, stores, or transmits cardholder data must be PCI DSS compliant if they plan on using cards from the major card brands that created and adopted the standard. These card brands include American Express, Discover, Mastercard, and Visa.
To achieve payment security and compliance, ecommerce companies may consider working with a third-party provider that can handle card update requests and keep sensitive cardholder data out of their internal environments. This works by replacing raw cardholder data with a randomly generated set of numbers called a token. Merchants can use card tokens safely and compliantly without introducing PCI scope. If a merchant suffers from a breach, cybercriminals will only be left with useless tokens that lack the primary account numbers (PANs) associated with a credit card.
This matters to customers because they want peace of mind knowing their stored cardholder data is safe from cybercriminals. If customers do not feel like a website payment experience is safe and reliable, they will take their business elsewhere, where payment security is prioritized.
Final Points
Since online shopping is here for the long haul, utilizing card-on-file with an account updater  is an effective solution to avoid several common issues. These issues include expired cards that lead to failed payment attempts, chasing down customers for new payment methods, cart abandonment, late payment fees, loss of sales, and decreased customer loyalty. Contact TokenEx today to learn more about our core tokenization platform and account updater can help you take your customer experience to the next level.
About TokenEx:
Founded by payment security experts in 2010, TokenEx partners with our clients to protect and share their most sensitive data. Unlike other providers, we don't hold it captive. Instead, give you more ways to use it safely. As a result, you can add value to your data and to your business.
Our platform was designed to reduce PCI scope. It works by keeping sensitive data out of your systems — sending it to ours instead. From there, we can safely share it on your behalf.
Because your success is our success, we strive to be your trusted partner. Our security pros work with you to help design your ideal solution. So, you can feel confident when your customers pay. This focus on expert guidance extends to every area of TokenEx. Today, we serve more than 300 clients in many industries around the world.
Contact us:
Our TokenEx team is here to help you. Contact us to get started.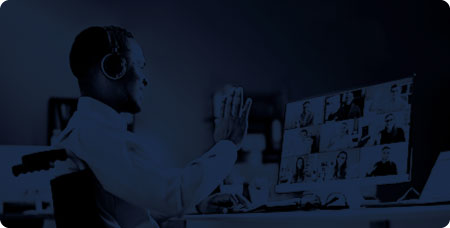 Host a Webinar with the MRC
Help the MRC community stay current on relevant fraud, payments, and law enforcement topics.
Submit a Request
Publish Your Document with the MRC
Feature your case studies, surveys, and whitepapers in the MRC Resource Center.
Submit Your Document