CRIF Study Shows 94 Percent of Online Stores in Germany Affected by Fraud - 20 Percent with Losses of over 100,000 Euros
Member News
Germany
Switzerland
Austria
Fraud
CRIF
Jul 06, 2023
Member News
Hamburg July 3, 2023 - In Germany, 94 percent of online stores have already been confronted with fraud or attempted fraud (Austria: 64 percent; Switzerland 86 percent). A recent CRIF survey shows that online fraud in the DACH region (German- speaking countries) has been continously at a very high level for years. Looking at the development over the past 12 months, a total of 62 percent of the German e-commerce companies surveyed, that the fraud risks have increased once again. For 35 percent of the stores, the development of fraud cases in Germany has remained at a high level or decreased (2 percent). These are the key findings of the "Fraud in e-commerce" survey conducted by information service provider CRIF, which surveyed a total of almost 230 online stores in the DACH region.
Online fraud has many faces - identity fraud is number 1
According to the CRIF survey, the most common fraudulent practice in Germany is the so-called identity theft. Thus, 92 percent of e-commerce companies have already been confronted with a customer impersonating a completely different real person. In addition, 81 percent of German e-commerce companies already experienced attempted fraud by "providing falsified name and/or address data".
62 percent of merchants were affected by what is known as inbound fraud. This form of fraud refers to an order transaction in which the buyer knows in advance that he cannot or will not settle the invoice, but the goods nevertheless pass from the merchant to the customer. 46 percent of fraud cases are the result of stolen payment data (e.g., credit cards).
"Fraud prevention in online stores is becoming increasingly important. Anyone who operates an online store must expect to fall victim to fraud. There are hardly any online retailers left, who have not been defrauded at some point and thus suffered financial losses due to organized fraud. The fraudsters' methods are becoming increasingly professional," comments Dr. Frank Schlein, Managing Director of CRIF Germany, on the current survey results.
Over 20 percent of stores in Germany with losses over 100,000 euros
The impact of these fraudulent activities can take different forms. The most important effects of fraud on companies are considered to be reputational damage, legal costs and direct financial damage. For the majority (65 percent) of the German companies surveyed, the highest single amount of loss due to fraud was less than 5,000 euros.
However, one in five online stores said they had suffered losses of between 5,000 and 10,000 euros. For 13 percent of stores, the individual loss due to fraud was over 25,000 euros.
When asked about the total amount of losses incurred in the last twelve months, 34 percent of German online stores noted losses below 10,000 euros. However, 43 percent of online retailers suffered a loss of between 10,000 and 100,000 euros in just one year. Just under 21 percent of online stores in Germany, and therefore more than one in five, suffered losses due to fraud above 100,000 euros in one year.
To protect themselves effectively against fraud, more and more online retailers are relying on special automated Risk, Ident & Fraud solutions. According to the study, 83 percent of German online stores already implement fraud detection measures (Switzerland: 88 percent; Austria: 80 percent).
The fraud detection measures used vary among the online retailers surveyed. In Germany, 80 percent of participants say they use a combination of manual and automated measures. In Switzerland, checks are primarily carried out manually (67 percent) and/or using the company's own blacklists (42 percent). In Germany, automated checks are common. These are either completely outsourced to external service providers (10 percent), carried out internally (45 percent) or at least partially outsourced to external service providers (45 percent).
"Online commerce faces multiple fraud prevention challenges. Companies need to develop innovative solutions to detect fraud, implement prevention strategies and respond effectively and appropriately to fraud cases. Continuous development and optimization of fraud prevention measures are crucial to protect customers and companies permanently in the future," explains Dr. Frank Schlein, Managing Director at CRIF Deutschland GmbH.
About the study
The survey on "Fraud in e-commerce" was conducted by CRIF between the end of 2022 and the beginning of 2023 in Germany, Switzerland and Austria. 231 online and mail order retailers were surveyed via online survey.
About CRIF
CRIF GmbH is one of the leading information service providers in Germany and can point to over 130 years of market experience. CRIF supports companies & financial institutions holistically in managing their Digital Customer Journey with integrated B2B2C Identity, Credit Risk and Fraud Prevention solutions from a single source. The company also focuses on Digital Onboarding, Open Banking, Compliance, ESG, Address Discovery and Marketing Services. CRIF Germany is part of the globally active CRIF Group with headquarters in Bologna, Italy. For more information, visit: www.crif.com.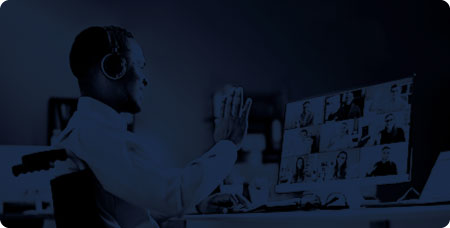 Host a Webinar with the MRC
Help the MRC community stay current on relevant fraud, payments, and law enforcement topics.
Submit a Request
Publish Your Document with the MRC
Feature your case studies, surveys, and whitepapers in the MRC Resource Center.
Submit Your Document